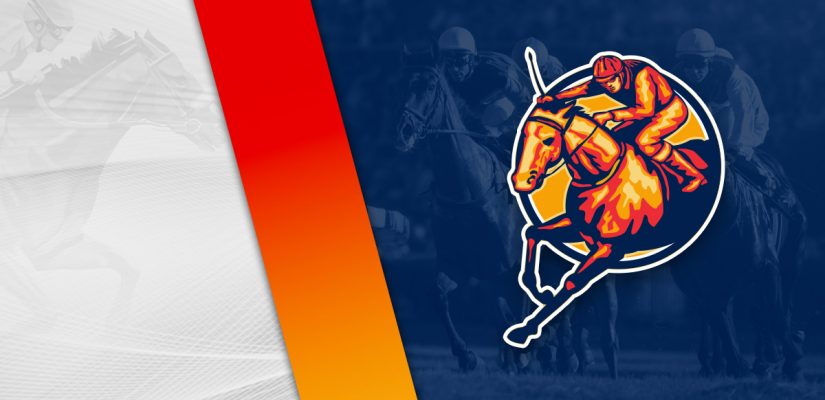 There are racetracks active in several states across the country on Wednesday afternoon. This isn't a day with a lot of the big race courses racing, but we do have Churchill Downs. I'm passing on Churchill Downs this afternoon. However, may take a look later in the week in Kentucky.
We're playing
Finger Lakes
and Thistledown again this week. Thistledown is home to the $500,000 Ohio Derby (Gr. 3) on Saturday afternoon. That's the biggest race of the weekend.
Thistledown has eight races worth $194,300 in prize money for this card. Head below for our best Thistledown picks on June 22, 2022.
Race 1
(1) Istillgotit
+300 (3/1)
(2) Lucky Andy
+350 (7/2)
(3) Guccissimo
+600 (6/1)
(4) Noble Behavior
+400 (4/1)
(5) Super Vision
+1000 (10/1)
(6) Tamanrassett
+250 (5/2)
The first race at Thistledown is a $13,500 event covering a mile on the dirt. Istillgotit and Lucky Andy are high on my shortlist to win Race 1.
Lucky Andy is 6 for 45 in his career. He finished 3rd, 4th, 2nd in his previous three attempts. The gelding most recently finished 3rd in a $14,400 assignment on May 21.
If Lucky Andy puts another performance like that together, he may make things interesting this afternoon. Istillgotit is 12 for 53 and should have a big chance to get in.
Istillgotit has been consistent recently to finish 3rd, 2nd, 2nd in his previous three looks on the track. He placed 2nd in back-to-back $13,500 events and then most recently 3rd on June 13.
The gelding keeps running consistently well and is going to have a big chance to strike in the opener at Thistledown.
Race 2
(1) Fabulous Clown (1A) In Troubled Waters
+1000 (10/1)
(2) Stealth Mode (2B) Go Girl
+300 (3/1)
(3) Gold Appeal
+350 (7/2)
(4) Riverandfairmount
+1200 (12/1)
(5) Lady Lottie
+250 (5/2)
(6) Mere Bag Of Shells
+800 (8/1)
(7) Shesanothersong
+450 (9/2)
The second race at Thistledown is a $33,900 assignment covering 5 ½ furlongs. Lady Lottie and Stealth Mode are the top contenders to win this afternoon.
Lady Lottie is making her debut and should impress immediately in her career. She is coming off a 4-furlong workout on June 13 with a time of 48.20 seconds.
Stealth Mode is one of the only runners on this trip that have experience. She finished 6th for a $17,000 purse after getting disqualified.
Stealth Mode hit the wire 3rd, but was dropped to 6th following interference in the $17,000 event. With a clean trip at $13,500, Stealth Mode should be the toughest to beat.
Race 6
(1) Yondering
+1200 (12/1)
(2) Strike a Beat
+250 (5/2)
(3) You're My Boy Blue
+450 (9/2)
(4) Oaks Honey
+300 (3/1)
(6) Jack Be Fast
+1500 (15/1)
(7) Exalted Joy
+350 (7/2)
(8) Kathern's Joy
+2000 (20/1)
Race 6 is a $28,000 assignment on the dirt covering a mile. Exalted Joy and Strike a Beat have to be worth a look to win the sixth at Thistledown.
Strike a Beat is 2 for 27 and should have a good chance at looking solid today. He's finished 2nd, 2nd, 4th, 1st in his previous four attempts and coming along nicely.
Strike a Beat most recently won on April 1 at Gulfstream. He went in for a 3 ½ length $30,000 win. That was solid form, but Strike a Beat is still trying to get back into the winner's circle.
Exalted Joy is a two-time winner in 12 attempts and 5th, 1st, 7th in his previous three attempts. Two races back, Exalted Joy struck for a 2 ½ length win in a $31,000 event.
That was a nice effort at Turfway Park, but more was expected out of Exalted Joy at Parx on May 21. He finished 5th for a $43,000 event and gets a nice class drop to $28,000 on Wednesday.
Exalted Joy has to fight from the outside, but is getting the best value in Race 6. He's certainly worth a strong look.