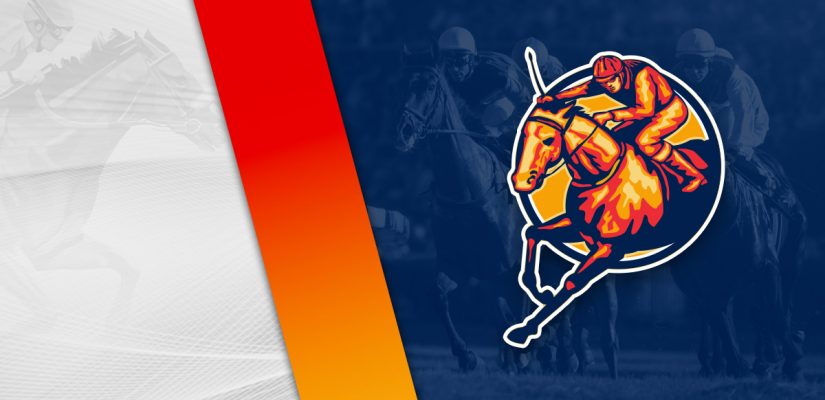 The weekend is over, but it's the summer which means there is plenty of horse racing on the cards this afternoon. There is afternoon racing and nighttime racing at Mountaineer Park.
We're looking at the
Finger Lakes
and Thistledown card this afternoon. This isn't a stakes day, but the July 4th Weekend comes with some big races.
Thistledown has eight races worth $159,800 on the docket this afternoon. Head below for our best Thistledown picks on June 27, 2022.
Race 2
(1) Super Valentine
+800 (8/1)
(2) You Are Awesome
+300 (3/1)
(4) Heraclitus
+1200 (12/1)
(5) Soul of Discretion
+400 (4/1)
(6) Wizard Willie
+200 (2/1)
The second at Thistledown covers 5 ½ furlongs for a $12,200 purse. Put You Are Awesome and Wizard Willie on your shortlist.
You Are Awesome is 3 for 28 and 2nd, 4th, DNF in his previous three races. He placed 2nd behind Johnny U by a half-length for $12,200 on June 11.
The gelding finished 4th on June 2 in a $12,600 event. If You Are Awesome can continue improving, he'll have a chance against Wizard Willie.
Wizard Willie is 9 for 64 and in good shape recently. He had a $12,200 win on April 25 by a neck. That was a long drive and an all-out effort in the stretch.
He came back to finish 5th in his most recent attempt on May 26. He was 5th in a $12,200 assignment. Disappointing.
That said, Wizard Willie has the talent to do much better. Give Wizard Willie a look in Race 2.
Race 3
(1) West Leonard (1A) Judge Head
+350 (7/2)
(2) Dream Prizes
+800 (8/1)
(4) Captain Riley
+600 (6/1)
(5) Kid Russell
+250 (5/2)
(6) Ohio Cause
+400 (4/1)
(7) Ma Moo Power
+1000 (10/1)
Race 3 at Thistledown is an $18,300 event covering 6 furlongs. Kid Russell and West Leonard should be well in the mix in the stretch.
Kid Russell is 3 for 26 and and has to be involved with the finishing act at Thistledown. He's 7th, 2nd, 3rd in his previous three outings.
In his latest attempt, Kid Russell was 7th in a $35,800 event on May 30. That was tough, but dropping in class should help in this one.
Before that trip, he placed 2nd behind Gone in a Flash by ¾ length in a $35,800 event. West Leonard has to be one to watch from the inside.
West Leonard is 11 for 56 and has been involved often recently. The gelding finished 2nd, 1st, 2nd in his previous three attempts.
West Leonard won a 3 ¾ length win on May 23 for $17,400. Nice work in that win. In his most recent attempt, West Leonard placed 2nd behind Mannford by 1 ¼ length for a $22,400 purse.
This looks like a good value and strong play on West Leonard to win for his team.
Race 7
(1) Own the Town
+400 (4/1)
(4) Statesboro
+300 (3/1)
(5) Magical Express
+450 (9/2)
(6) Professional
+600 (6/1)
Race 7 covers a mile in an $18,000 race. Statesboro and Lexatoga should be in the mix for a strong run in this one.
Lexatoga is 3 for 15 and can complete a hat trick with a winning performance this afternoon. In his most recent attempt, Lexatoga beat Royal Dragoon by a head for $29,700.
That was a strong trip following a 3 ½ length win at $15,500. He will have a chance to be a contender in the seventh.
Statesboro should be right there at the wire as well. He's 1st, 2nd, 2nd in his previous three outings. In his latest attempt, Statesboro beat Adhhar by 8 ¼ lengths in a $16,000 blowout on December 6.
He was getting close and got there easily on that trip. Statesboro went on a layoff after the win and should be fresh for this assignment. All has gone well in workouts recently.
This has to be a strong performance from Statesboro.