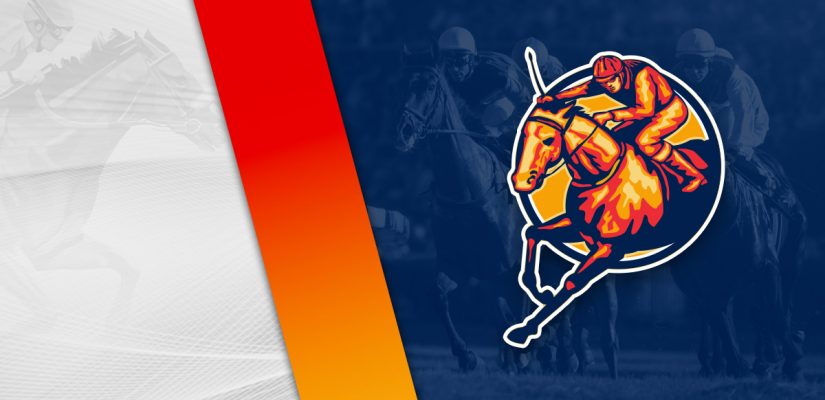 We're taking a trip back to the racetrack on Wednesday afternoon. There's never a day off when it comes to horse racing. There are races 364 days of the year. Christmas Day is the only day with no racing.
The Sport That Didn't Stop
Fonner Park and Will Rogers Downs were the marquee sporting events in the US. Little Fonner Park in Nebraska was the center of the sports betting world for two or three months. There was at least one racecourse operating during the lockdown at the beginning of the pandemic.
Fortunately, we're back to normalcy in the summer of 2022. Everything is running well at Thistledown in Ohio. Thistledown has eight races worth $200,700 this afternoon. Head below for our best Thistledown picks on June 29, 2022.
Race 2
(1) Golden Nole
+300 (3/1)
(2) Phonemyposseagain
+180 (9/5)
(3) Spectacular Road
+400 (4/1)
(4) Skylas Gold
+450 (9/2)
(6) Clyde Park
+1200 (12/1)
Race 2 is a short spring to the wire. This feels closer to a quarter horse race than a thoroughbred even at only 2 furlongs.
Golden Nole and Phonemyposseagains should do well at this distance. Golden Nole is 5 for 31 and in fine form with four straight top-3 finishes.
The mare notched a win on May 3 for a win by a nose in an $18,500 assignment. That was a good trip, with two solid runs to follow.
In her latest start, Golden Nole placed 2nd behind Phonemyposseagain by 2 ¼ lengths in an $18,500 event. Phonemyposseagain should be tough again.
Phonemyposseagain is 24 for 49 and has been on fire since last May. He's won eight of nine races and coming off a win on June 8 over Golden Nole. Look for Phonemyposseagain to keep on doing his work.
Race 5
(1) Baba Looey
+250 (5/2)
(4) Orleans Storm
+500 (5/1)
(5) March Magic
+300 (3/1)
(6) Just Inspired
+3000 (30/1)
(7) My Hombre
+1000 (10/1)
(8) Grande Red
+3000 (30/1)
(9) Marvin's Express
+800 (8/1)
(10) Splendid Spirit
+1200 (12/1)
(11) Brilliantbenny
+450 (9/2)
The fifth at Thistledown is a $33,900 event covering 6 furlongs. March Magic and Baba Looey are interesting contenders to land in the winner's circle.
March Magic is winless in 18 events and finished 3rd, 6th, 3rd in his previous three outings. In his latest start, March Magic showed 3rd for a $33,900 purse on June 14.
It was better than what March Magic did on May 31 for a $33,900 prize. March Magic disappointed in 6th.
Baba Looey is 2nd, 2nd, 6th in three events. He most recently placed 2nd behind by a nose and well ahead of the 3rd place horse by 7 ¾ lengths.
Prior to that trip, Baba Looey placed behind Lone Boy by 3 ¼ lengths on May 16. He's coming on well and is going to get there soon. This looks like a big chance.
Race 6
(1) Get Along
+2000 (20/1)
(2) Exonerated Prez
+1000 (10/1)
(3) He's a Believer
+600 (6/1)
(5) Wise Khozan
+250 (5/2)
(6) My Clever Boy
+1500 (15/1)
(7) Unclejackomo
+300 (3/1)
Race 6 is a $13,500 event covering 6 furlongs. Unclejackomo and Wize Khozan should get involved in the stretch.
Unclejackomo is a one-time winner across 16 events. He's 7th, 2nd, 2nd in three races since February 13.
In his latest attempt, the gelding finished 7th for a $28,000 assignment and would like a nice class drop to $13,500. Before that trip, Unclejackomo placed 2nd behind Urban Warriors by 5 ¼ lengths for $16,000.
Wise Khozan is looking for better after finishing 4th, 7th, 7th in his previous three races. In his latest outing, Wise Khozan finished 4th in a $28,000 event on June 16.
Not bad work in comparison to Uncluejackomo. He was well ahead by 3 ¼ lengths at the wire. This looks like a winning opportunity in a race that will suit Wise Khozan versus a weak field.