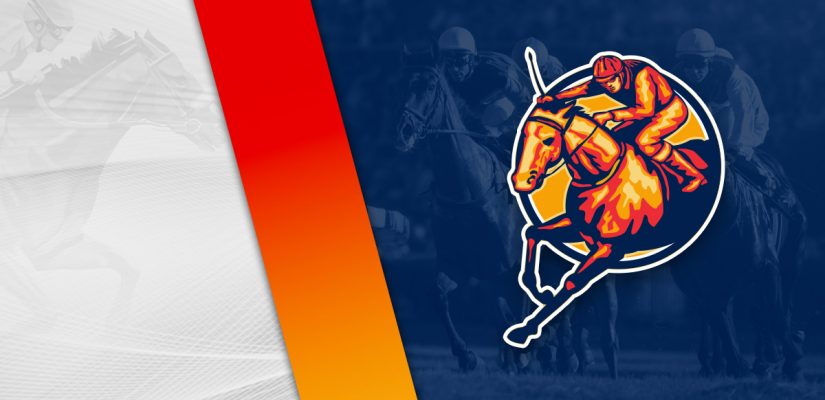 It's a new week and the Belmont Stakes is quickly approaching on Saturday. We're looking for a winner at Belmont Park and will have a preview of our predictions early this week.
Hopefully, we can make it another successful weekend. It was a major success at Epsom Downs in the Epsom Derby in the UK. Desert Crown kicked free in the stretch to win the big race on a big weekend for England.
The Final Triple Crown Race
This is the final Triple Crown race until next May. The Breeders' Cup is the next most notable event, this in November at Keeneland in Kentucky.
Our first stop on Monday afternoon is at Thistledown in Ohio. Thistledown has eight races on the dirt worth $196,300 in prize money. Head below for our best Thistledown picks on June 6, 2022.
Race 2
(1) Winking At Thedude
+800 (8/1)
(4) Fox On the Run
+250 (5/2)
(5) Frittons Gold
+600 (6/1)
The second race of the afternoon at Thistledown is a $16,300 event covering 6 furlongs. Big Trip and Fox On the Run are expected to be involved in the finishing stages of this one.
Big Trip is 12 for 45 and likely in for a competitive day. The veteran gelding is entering in good form. He is 7th, 2nd, 1st in his previous three outings going into Monday.
Three races ago, Big Trip scored a 2 ¾ length win for a $15,400 prize. That was a promising effort, though Big Trip recently fell off to 7th. He finished 7th on April 28 in a $20,000 assignment.
Back down to $16,300, he should be more competitive. Expect Fox On the Run to dig in and block his bid.
Fox On the Run is 6 for 15 and looks like the best in this field. He's 5th, 1st, 1st, 1st in his previous three attempts.
He went on a hat trick from September 16, 2021 to February 28. In his latest win, Fox On the Run beat Unyielding by a head for $17,600. This was a nice effort after an $11,100 win.
Fox On the Run didn't break well late and weakened to finish 5th in a $20,000 event on April 28. Pointed to a $16,300 event this afternoon, expect Fox On the Run to look much better.
Race 4
(1) Magical Express
+300 (3/1)
(4) Professional
+250 (5/2)
(5) Stunning Baby
+600 (6/1)
(6) Double the Laugh
+800 (8/1)
Post Time: 2:20 p.m. EST
Distance:1 Mile
Purse:$16,000
Race 4 is looking like a Magical Express and Professional race. This mile assignment goes a mile on the dirt at Thistledown.
Magical Express is 9 for 53 and has a good chance of being involved for the win today. He's looking for his first win since March 6, 2021.
Since that win, Magical Express has gone winless in 16 straight races. He finished 6th, 3rd, 3rd in his previous three attempts. In his latest, he finished 6th for a $16,600 prize on April 25.
Professional has something to prove after going 3rd, 9th, 5th, 6th in his previous four outings. He is 6 for 40 overall in his career.
Professional most recently showed 3rd for $21,700 on May 23. Despite the loss, a repeat performance would be sufficient. He was coming off a 9th place showing in a $24,000 event before that win.
In the easiest territory he's had in a while, Professional has a big chance versus this competition.
Race 7
(3) Candy Exchange
+800 (8/1)
(4) Blacktieandtux
+1000 (10/1)
(5) Hansensation
+500 (5/1)
(6) I Wanna Win
+250 (5/2)
(7) Often Enough
+600 (6/1)
Race 7 is a $41,500 event covering 1 1/16 miles. Good work from Garrett and I Wanna Win should be expected.
Garrett is 4 for 14 and a consistent performer on the racetrack. He's 3rd, 2nd, 2nd, 2nd in his previous four outings from March 24 to April 28.
In his latest outing, Garrett showed 3rd in a $28,000 assignment. He was closer prior to that one, placing 2nd for a $28,000 prize. Up to $41,500, this could be tough against I Wanna Win.
I Wanna Win is 7 for 36 and accustomed to racing against stiffer competition. Eight of his outings have been stakes races.
He's finished 2nd, 4th, 4th in his last three attempts. I Wanna Win most recently placed 2nd behind Indian Fever by 3 ½ lengths in a $41,500 assignment.
I Wanna Win has the most experience in this and tougher classes in his career. The No. 6 should be the horse to beat in Race 7.