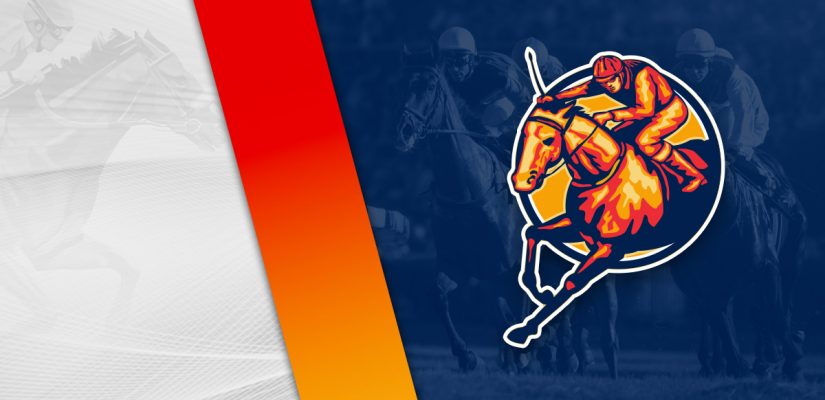 It's Preakness Week with the second leg of the Kentucky Derby on the menu this upcoming weekend. The Preakness Stakes is a $1.5 million dollar race, which feels like just any other big stakes race after the Kentucky Derby winner dropped out.
Rich Strike is off the grid for the Preakness Stakes. That turns the Preakness into just a $1.5 million graded race. Without a Triple Crown bid on the line, there isn't much special about this race for the general public.
All I'm concerned with is finding winning horses, so I'm not so disappointed. I'm also confident that Rich Strike wouldn't have liked the distance of the Preakness. To open this week, we're at Thistledown in Ohio.
Thistledown has $162,800 in prize money available this afternoon, all eight on the dirt. Head below for our best Thistledown picks on May 16, 2022.
Race 1
(3) Cat's Curiosity
+250 (5/2)
(4) Say Hey Kid
+500 (5/1)
(5) Tamanrassett
+350 (7/2)
The first race at Thistledown is a $12,600 event covering a mile and 70 yards. Gio Sammy and Tamanrassett should get into the mix.
Gio Sammy is 4 for 26 and top-3 in seven straight attempts going into Monday. He is 2nd, 1st, 2nd in his last three races.
Gio Sammy notched a 3 ¼ length $14,900 win on April 5. That was a good trip for him, though unable to follow up on April 27.
It was still productive, though, with Gio Sammy placing 2nd behind Forest Chatter by 6 ½ lengths in a $12,600 race.
Tamanrassett is 4 for 21 in his career, with results of 5th, 6th, 4th, 4th in his last four. The gelding most recently was 4th in a $16,300 event on May 4.
Early in his career, he was a regular at Churchill Downs and Keeneland. After the $16,300 loss, Tamanrassett is down further in grade to $12,600. Expect this race to afford him a big chance.
Race 2
(1) Shosha Shosha
+450 (9/2)
(2) Tale of Reese
+1500 (15/1)
(3) Proper Etiquette
+250 (5/2)
(4) Augmenting Assets
+200 (2/1)
(5) Penniesanddimes
+300 (3/1)
(6) Glimmerglass
+1000 (10/1)
Race 2 is a $17,000 event covering 6 furlongs on the dirt. Look at Proper Etiquette and Augmenting Assets to have a strong presence in the second at Thistledown.
She is winless in five attempts, but stands a good chance of going in for the first time today. In her most recent outing, Proper Etiquette finished 4th in an $18,900 event on May 4.
That was an alright performance after finishing 10th on November 17 for a $29,600 prize. She needs another class drop on Monday to put her in top contention.
Augmenting Assets is 2nd, 5th, 3rd, 3rd in her previous four outings and looking to build on a strong performance on May 4.
The No. 2 placed 2nd behind Sweet Empire by 2 lengths in an $18,900 race on May 4. She was two spots ahead of Proper Etiquette in that one by 2 ¼ lengths and a head.
Augmenting Assets closed fast in the stretch and nearly stole a win. If she replicates her most recent attempt a win should be well within reach.
Race 3
(1) Archie's Girl
+300 (3/1)
(2) Heidi's Back
+1000 (10/1)
(3) Trueamericanbeauty
+250 (5/2)
(4) Istan Rose
+1500 (15/1)
(5) Lapis Storm
+800 (8/1)
(7) Anthony's Girl
+450 (9/2)
Post Time: 1:50 p.m. EST
Distance:5 ½ Furlongs
Purse:$13,500
Race 3 is a $13,500 event covering 5 ½ furlongs on the dirt. Trueamericanbeauty and Due North are likely to get involved at the wire.
Trueamericanbeauty is 13 for 48 in her career and 5th, 8th, 4th in the last three races following four straight wins from May 27 to August 23.
In her last outing, Trueamericanbeauty finished 5th for a $12,200 purse on May 11. That was not the best effort from Truemaericanbeauty, but better is expected.
Due North is 5 for 16 and coming off a sharp performance on March 19 at Mahoning Valley. She's 1st, 5th, 3rd in her last three going into Monday.
In her most recent outing, Due North beat Black Kettle by 2 lengths in a $12,800 assignment in March. That was a good look from Due North after finishing 5th a month earlier for a $13,000 purse.
At this price, Due North has to be worthy of serious consideration as a good value play on Monday at Thistledown.