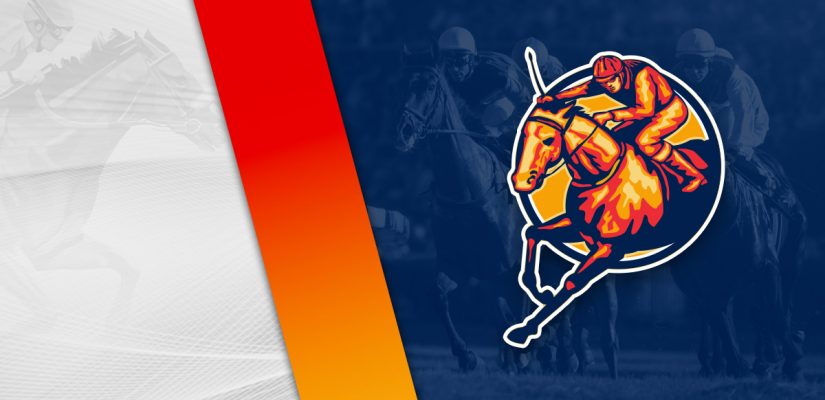 Playing the ponies in the spring and summer is always a good choice with expanded cards. The weekday is particular much better at this time of the year. There are only a few racecourses worth playing in the winter during the week.
TheSportsGeek is hitting the Preakness Stakes early with our picks and best bets. There isn't a Triple Crown bid in play, but there is still betting.
We're going to Indiana and Thistledown for our horse racing work on Tuesday afternoon. Access our Horseshoe Indianapolis page for more picks. Thistledown has eight races worth $206,700 in prize money Tuesday.
Head below for our best Thistledown picks on May 17, 2022.
Race 2
(1) Shelley's Gem
+800 (8/1)
(7) Carol's Royalty
+450 (9/2)
The second at Thistledown is a mile for a $14,000 purse on Tuesday afternoon. This looks like a good opportunity for Shelley's Gem and Easy Eyes.
Shelley's Gem is 4 for 42 and is fully capable of getting this done from the inside rail. The mare is 2nd, 7th, 3rd, 1st, 2nd in her previous five races.
She had a $25,900 win by a head on January 15. That was good work from Shelley's Gem, as she edged out Mariposa d'Oro by a head.
Since then, Shelley's Gem has finished 3rd, 7th, 2nd in her previous three looks. In her most recent attempt, Shelley's Gem placed 2nd behind Piper by 4 ¾ lengths in a $15,400 event.
Easy Eyes is 6 for 21 and coming off back-to-back wins on April 26 and May 9. The mare won a $12,200 and $14,400 assignment going into this one.
She has always been involved recently, finishing 1st, 1st, 2nd, 3rd, 2nd in her last four outings. Look for her to be the main player in Race 2.
Race 5
(1) Chaco Spirit
+500 (5/1)
(2) Chromed Impulse
+180 (9/5)
(6) At the Beach
+1500 (15/1)
Race 5 covers 6 furlongs for a $28,000 purse. Look for Released and Chromed Impulse to be tough to beat this afternoon.
Released is a one-time winner through 14 assignments in his career. He hasn't won since his third race on July 18, 2019.
Despite not winning since then, he's been in the top-3 in five of his previous seven attempts. In his last start, though, Released finished 4th in a $28,000 event.
He's likely going to find it tough to get past Chromed Impulse in this one. Chromed Impulse has a win in eight outings in his career.
He's finished in the top-3 in seven straight races and is a consistent operator. Chromed Impulse notched a $16,200 win on October 8 with a strong run.
Looking to get back into the winner's circle, Chromed Impulse has been competitive, but not able to finish the job. In his latest start, he placed 2nd behind Happilea by a neck in a $28,000 event.
That same form today would be enough in this field. The competition isn't the toughest at this level.
Race 8
(1) Hoppy Gilmore
+500 (5/1)
(2) Can't Crashmyparty
+1500 (15/1)
(3) Worthy Opponent
+400 (4/1)
(4) Lino's Kid
+350 (7/2)
(5) Keeping Score
+800 (8/1)
(6) Wildcat Express
+250 (5/2)
Post Time: 4:20 p.m. EST
Distance:5 ½ Furlongs
Purse:$33,900
The final race at Thistledown is a $33,900 event covering 5 ½ furlongs on the dirt. Look closely at playing Lino's Kid or Wildcat Express to have success in this one.
Lino's Kid doesn't have a win in five career races. However, this looks like his best chance on Tuesday afternoon.
In his latest showing, Lino's Kid placed 2nd behind Crypto Copy by 2 ½ lengths for a $33,900 purse on April 28. That was improved form after finishing 4th, 4th, 4th, 9th in his last four.
Wildcat Express is making his debut and looks ready for a big debut. While this is his first race, his form in workouts has been promising.
Wildcat Express has been timed at 47 seconds at 4 furlongs, with a time of 1:00.00 most recently at 5 furlongs. He looks the part as a first-time runner.