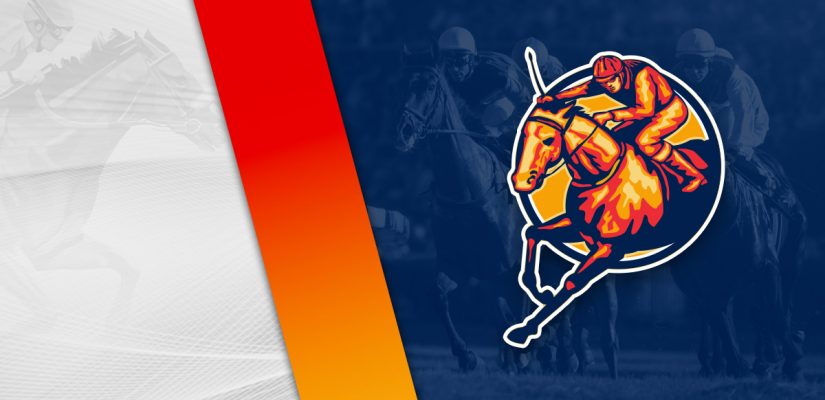 After a successful day on Tuesday at Thistledown and the Horseshoe in Indianapolis, we're back looking for more winning horses on Wednesday afternoon. Profitable days are always the best days on the racetrack.
We plan on finding plenty of winning horses before the next Triple Crown race. The Preakness Stakes race is on Saturday at Pimlico Race Course.
This is the second leg of the Triple Crown, though it's not going to have too much attention this year because of the Kentucky Derby winner dropping out.
If Not Rich Strike, Then Who?
Our first look Wednesday is at Thistledown in Ohio. We're back at Thistledown for a $180,300 pool across eight races on the dirt.
Head below for our best Thistledown picks on May 18, 2022.
Race 3
(1) Fortunate Gina
+250 (5/2)
(2) Pali's Reward
+600 (6/1)
(3) So Go My Luceille
+1000 (10/1)
(5) Double D's Revenge
+800 (8/1)
(6) Camren Ohio
+400 (4/1)
(7) Sweetalkingjustice
+300 (3/1)
The third race at Thistledown should go between Sweettalkingjustice and Fortunate Gina. Sweetalkingjustice is 7 for 61 and should have a good chance today after a promising effort on May 3.
In her last attempt, Sweetalkingjustice had a good run to place 2nd behind Best of You by 3 ¾ lengths for a $17,000 purse. That was an acceptable performance after finishing 5th, 6th, 6th, 7th in four straight trips.
Before placing 2nd, Sweetalkingjustice finished 5th for a $17,400 prize on March 26. Fortunate Gina should provide Sweetalkingjustice with a big challenge this afternoon.
The mare is 6 for 39 and is the most consistent girl in this race. She has been wildly consistent, with 14 straight races in the top-3.
Fortunate Gina is 3rd, 2nd, 3rd, 1st in her previous four outings. On March 9, Fortunate Gina notched a $17,400 win by 3 ¾ lengths.
Since then, she's been competitive, but still trying to get back into the winner's circle. She most recently showed 3rd for an $18,300 purse on May 7.
Back down to $17,400 where she won in March, expect Fortunate Gina to be the toughest to beat in Race 3.
Race 5
(2) High Cupper
+450 (9/2)
(3) Sweet Betty Joyce
+1200 (12/1)
(4) Hoos Taking Charge
+350 (7/2)
(6) St. Patty's Song
+800 (8/1)
(7) Sweet Chelsea
+1000 (10/1)
(8) Queen of the Tiles
+500 (5/1)
Race 5 is a $17,900 event covering 6 furlongs on the dirt. Look at Bay Magic and Hoos Taking Charge to be the toughest runners at this assignment.
Hoos Taking Charge is 2 for 7 and 6th, 1st, 1st in her previous three attempts. The mare most recently finished 6th for a $16,600 assignment on October 13, 2021.
She defeated Augmenting Assets by 3 ¼ lengths on July 1 in a $15,800 purse. Hoos Taking Charge followed up with a 4 ¾ length win for a $16,200 purse.
Bay Magic is 2 for 17 and should be the one to beat on these terms. The filly finished 6th, 2nd, 1st in her previous three outings.
Three races back, Bay Magic beat Cryptonic Catwalk by 15 ½ lengths in a blowout for a $17,100 purse. Most recently, she finished 6th on April 25 for a $35,800 purse.
That was too tough after a $17,100 win and placing 2nd in a $19,500 purse. Down that level again, Bay Magic should be tough from the inside rail.
Race 8
(1) Spin Doctor
+800 (8/1)
(4) El Marro
+1200 (12/1)
(5) Buckeye Ruckus
+1000 (10/1)
(7) Crazycantberighted
+450 (9/2)
(8) Quality Man
+500 (5/1)
Post Time: 4:20 p.m. EST
Distance:5 ½ Furlongs
Purse:$25,600
Race 8 is a $25,600 event covering 5 ½ furlongs. Crazycantberighted and Mannford should be top contenders in this one at Thistledown.
Crazycantberighted is 13 for 58 in his career and finished 1st, 3rd, 3rd, 1st, 2nd, 1st, 1st, 1st in his last eight attempts.
The gelding beat Mannford on October 13, 2021 in a mild upset. It was a solid trip from Crazyberighted after showing 3rd in a $22,900 assignment on October 6.
Mannford is 11 for 43 in his career and is looking for a hat-trick on Wednesday. He won a $23,700 event by 1 ¼ lengths on March 16 and then followed up with a 3 ¾ length win in a $25,600 race on May 3.
His speed rating was especially impressive in that run. Mannford was much the best, as he was clocked at 101. This $70,000 gelding should clear the field and win at the wire in the final race at Thistledown.