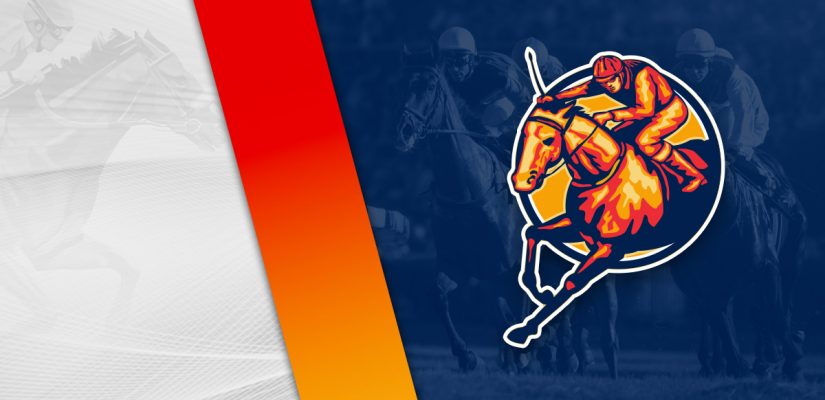 We're in the final stretch before the Kentucky Derby at Churchill Downs. The 148th Kentucky Derby is on for May 7 in Louisville. It's going to be a good field, but I can't say that there's one horse jumping off the page like in some prior years.
It's looking highly unlikely that we're going to see a Triple Crown winner this year. It won't be surprising to see three different winners.
Monday has some of the smaller players in the mix, with Will Rogers Downs, Turf Paradise, and a couple making their 2022 debut. Thistledown and Finger Lakes Racetrack return through the summer for more midweek options.
Thistledown has eight races worth $217,300 in prize money on Monday afternoon. Head below for our best Thistledown picks on May 2, 2022.
Race 2
(1) Hansensation
+450 (9/2)
(2) Send Me On
+350 (7/2)
(3) Two Eagles
+400 (4/1)
(4) Oaks Honey
+500 (5/1)
(5) Judge Head
+250 (5/2)
(6) Gone Too Soon
+600 (6/1)
Race 2 is a $25,600 event covering a mile on the dirt. Judge Head and Send Me On should be involved in the stretch.
Judge Head is 4 for 26 in his career and should have a chance based on recent consistent work. He's finished in the top-3 in four of his previous five outings and likely involved again.
Judge Head most recently placed 2nd behind Visual Mission by a nose for a $24,300 purse. That was a good effort from Judge Head after showing 3rd for $23,700 on March 16.
Send Me On is 5 for 35 with finishes of 1st, 2nd, 2nd, 5th, 5th, 3rd in his previous six attempts. In his last race, Send Me On showed 3rd for a $24,300 assignment on March 30.
That was a fine performance, but it could have been better. Judge Head finished 2 ½ lengths ahead of Send Me On.
Despite Judge Head beating Send Me On, Judge Head will have to come from the outside this time and Send Me On is on the inside. Send Me On had better odds to win than Judge Head in that one.
The best value looks good with Send Me On to win in Race 2 at Thistledown.
Race 3
(2) Romantic Cowboy
+300 (3/1)
(3) You're My Boy Blue
+600 (6/1)
(4) Stone Cold Cat
+400 (4/1)
(6) C K's Lucky Duck
+500 (5/1)
In Race 3 at Thistledown, we have a $40,100 event covering 6 furlongs. Ol' Ned and C K's Lucky Duck should be likely contenders.
C K's Lucky Duck is 3 for 15 and coming off a big win on March 22 at Mahoning Valley. He had finished 6th in back-to-back races before getting on track.
C K's Lucky Duck defeated Bow Ties N Bourbon by 2 ¾ lengths in a $19,500 event. That was a good one after finishing 6th in the same grade.
Is C K's Lucky Duck ready for a $40,100 assignment? If he brings the same effort as his last attempt, this could be interesting at 5/1.
Ol' Ned is 3 for 7 in his career and finished 1st, 2nd, 1st in his previous three attempts. He's coming off a $35,100 win by 5 ½ lengths on April 13.
That was an impressive effort after placing 2nd behind Hip Hop Hooray in a $40,900 race. Despite losing that race, this one looks easier.
Race 5
(3) Angel's Entry
+800 (8/1)
(4) On His Toes
+180 (9/5)
(6) Fast Call
+2000 (20/1)
(7) Natural Charm
+450 (9/2)
Look at Race 5 as a solid option for a win bet. Kolsch and On His Toes should have a big chance in the stretch at the wire.
Kolsch is winless in 11 attempts, but could have a chance versus this field. He's 3rd, 2nd, 4th in his previous three outings and has shown a little something.
Two races back, Kolsch placed showed 3rd, but moved up to 2nd after a disqualification in a $24,300 event. He most recently finished 4th for a $32,100 prize on April 25 at Fair Grounds.
On His Toes has shown 3rd in three career starts in his career. He most recently showed in a $35,000 race on March 13. Down to $26,400 against this field, expect On His Toes to be in serious contention.