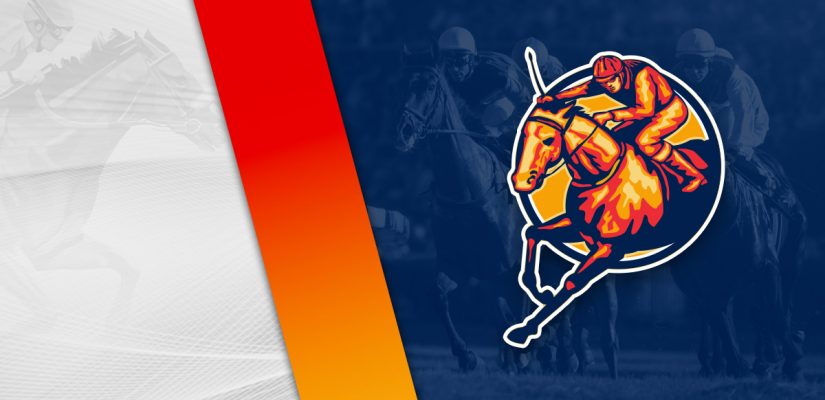 There is more horse racing fun to be had on Tuesday afternoon. As the weather heats up, it means we have more action to handicap. Weekday cards are small in the colder months, but this isn't much of a problem in the spring and summer.
There is one more Triple Crown race to entertain at Belmont Park. The final leg of the Triple Crown is at Belmont Park in New York. We will look for another winning runner after cashing nicely on Early Voting.
Our first look on Tuesday is at Thistledown in Ohio. Thistledown has eight races worth $177,500 in prize money this afternoon. Head below for our best Thistledown picks on May 24, 2022.
Race 2
(1) Dolly Dear
+300 (3/1)
(2) Psychoanalyst
+350 (7/2)
(3) Gift From Mom
+250 (5/2)
(4) Ronni's Day
+450 (9/2)
(6) Hidden Pride
+600 (6/1)
Race 2 is an $18,300 event covering 6 furlongs on the dirt. Gift From Mom and Dolly Dear should be close contenders at the wire.
Gift From Mom is 6 for 63 and a wily veteran that might be able to do well in this one. I can't argue against this being a good strike rate, but Gift From Mom should like this level at $18,300.
Gift From Mom finished 6th, 3rd, 2nd in her previous three attempts going into Tuesday afternoon. She most recently went 6th in a $25,600 race on May 16.
That was disappointing, but looked better in a $25,600 event on April 28, showing 3rd in decent form. Look for a good performance down in class Tuesday afternoon.
Dolly Dear is 6 for 39 and 2nd, 5th, 4th, 5th in her previous four outings. The mare placed 2nd behind Ucantkeepup by a nose in an $18,300 event.
That was a promising showing after finishing 5th at Mahoning Valley for a $17,000 prize on November 30. From the inside rail, expect Dolly Dear to be hard to beat this time.
Race 3
(1) Roma Mona
+1200 (12/1)
(2) My Tommy Lee
+200 (2/1)
(3) My D'valentine
+350 (7/2)
(4) Soldat Temptation
+800 (8/1)
(5) Corresponder
+250 (5/2)
(6) Ima Sure Bet
+450 (9/2)
Race 3 is a $15,000 event covering 6 furlongs. Looking at My Tommy Lee is a good place to start in the third at Thistledown.
My Tommy Lee is a leading contender after faltering in his latest attempt. He didn't get off to a good start and couldn't recover.
My Tommy Lee is winless in 16 races, but should have a top chance to get into the winner's circle finally. He most recently finished 8th in a $24,300 event on April 11.
That was discouraging, though back to calmer waters, My Tommy Lee will have a big chance. Prior to that run, he finished 2nd, 2nd, 2nd, 3rd.
My Tommy Lee placed 2nd behind First Royal by a neck in a $24,000 event. That type of form will be more than enough on these terms.
Race 7
(1) First Citizen
+450 (9/2)
(2) Fat Daddy
+1000 (10/1)
(3) John's Rock
+400 (4/1)
(4) Strike Appeal
+350 (7/2)
(5) Surf and Turf
+250 (5/2)
(7) Latin Spice
+500 (5/1)
Post Time: 3:50 p.m. EST
Distance:1 Mile 70 Yards
Purse:$23,300
Race 7 is a $23,300 event covering a mile and 70 yards. This event looks like a race between Strike Appeal and Surf and Turf in the final furlong.
Strike Appeal is 10 for 27 in his career and 5th, 4th, 2nd in the last three outings. Three races back, Strike Appeal placed 2nd behind Yamato by 1 ¾ lengths in a $50,000 event.
That was a good try from Strike Appeal, but regressed since then. In his latest effort, he finished 5th for a $34,000 purse on April 1.
Surf and Turf is 6 for 30 and he's 1st, 6th, 1st in his last three outings. The gelding is coming off a 3 length for a $29,000 purse on May 3.
That was strong form just two races following a $34,000 win by a nose. A drop to the $23,300 level should assist Surf and Turf even more in this one.