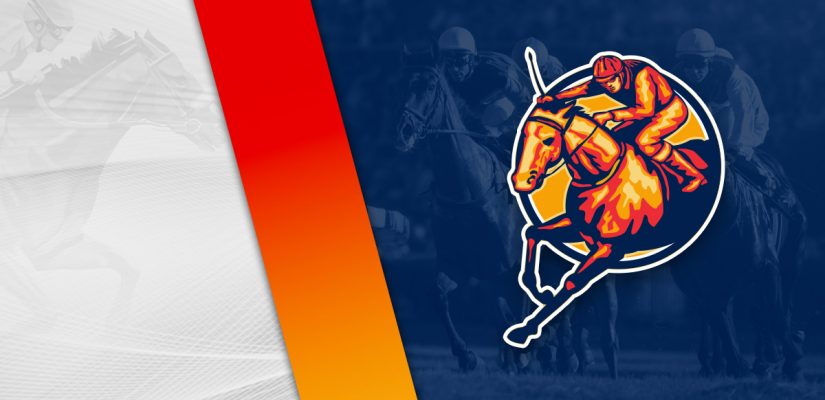 Thistledown in Cleveland, OH takes its usual post on Monday afternoons for eight races. Compared to what is to come next weekend, there is a lot of small time racing during the week. The Kentucky Derby is finally coming on Saturday, with many people anticipating the second leg of the Triple Crown going to Tiz the Law.
A win and all Tiz the Law will have to do is win the Preakness in October to complete the trifecta. He's smashed the competition up to this point, but if you're an experienced horse handicapper, you are well aware that anything can happen.
Before we get to the Derby on Saturday, the Kentucky Oaks (Gr. 1) should be a thriller on Friday. I might be more excited for that race than I am for the Kentucky Derby on Saturday. Swiss Skydiver and Gamine are ready to duel to decide who the best female is in the world at the moment.
Maybe we'll have an upset or bad luck for Swiss Skydiver and Gamine, but one of those two horses is likely heading to the winner's circle. There are six stakes races on Friday and another seven at Churchill Downs on Saturday. As far as today is concerned, I'm just looking for a good day in Cleveland at Thistledown. Head below for our free Thistledown picks for August 31. 2020.
Race 2
(1) Shadow Tracer
+250 (5/2)
(2) Allegiance
+1200 (12/1)
(4) Strategic Ekati
+600 (6/1)
(5) Josie's Riddle
+800 (8/1)
(6) Junior Gilliam
+600 (6/1)
(8) Lovely Heir
+450 (7/2)
Post Time: 1:20 p.m. EST
Distance: 6 Furlongs
Purse: $15,000
We will get going at Thistledown with Race 2, which covers 6 furlongs on the dirt for a $15,000 purse. Johnny U and Shadow Tracer should have a good go at the top prize in the stretch. Expect those two to battle hard to get the win in this one. No one has been able to stop Shadow Tracer in recent races, but Johnny U might be the horse to pull it off on Monday.
Johnny U has been running well for the last six races. He's finished in the top-3 in all of them, which includes three wins. Johnny U was a winner in his last performance on July 30 in a $21,500 event. He beat Totellyouthetruth in an impressive display by 1 ¼ lengths. Prior to that win, Johnny U placed 2nd on July 7 in a $15,000 race by 1 ½ lengths. So, he ran better in his most recent race in a higher class than he did in an earlier event.
Overall, Johnny U is 12 for 57 in his career. Much of the success in his career, which dates back to 2015, has been recently when he's finished 1st, 1st, 3rd, 2nd, 2nd, 1st. That's some really good consistency, but it hasn't always been a smooth, consistent road for Johnny U in his career. The horse he lost to on July 7 was Shadow Tracer. Johnny U tried to end his winning streak, but came 1 ¼ lengths short of doing it.
Shadow Tracer is on a lengthy four-race winning streak, which goes back to June 8. After a layoff from February for the 2017 Michigan race horse of the year, Shadow Tracer has been on fire upon his return. In his most recent victory, Shadow Tracer won by a half length over Lovely Heir on August 5. Lovely Heir and Johnny U should both prove to give Shadow Tracer a race in the stretch, but look for the four-time repeat winner to earn his fifth in a row.
Race 5
(1) Manga Man
+1000 (10/1)
(2) Oaks Honey
+800 (8/1)
(3) Mobil Solution
+250 (5/2)
(4) Authentic Cowtown
+300 (3/1)
(5) Sammy Da Bull
+600 (6/1)
(6) Last Drop of Wine
+600 (6/1)
(7) Visual Mision
+350 (7/2)
Post Time: 2:50 p.m. EST
Distance:1 1/16 Miles
Purse:$21,500
Our next stop at Thistledown on Monday is the $21,500 Race 5. This event will cover 1 1/16 miles on the dirt Monday afternoon. Mobil Solution and Authentic Cowtown should have a good shot at the top prize here.
Mobil Solution is the morning-line favorite at 5/2 going into the race. He drops down in class after finishing 5th in back-to-back stakes races. In his most recent entry, Mobil Solution was 5th in the $100,000 Best of Ohio Governor's Buckeye Cup Stakes (Black Type) as an underdog.
Prior to that race, Mobil Solution finished 5th in the $75,000 on June 17. That was more of a disappointing result for Mobil Solution. He was running as one of the favorites in that race, but his form didn't look like it. There was no kick or energy from Mobil Solution in the stretch, nor did we see it in his next performance in the $100,000 race.
He did, however, win the $75,000 George Lewis Memorial Stakes on June 18 by 2 ½ lengths. It was the second win in three performances for Mobil Solution. Overall, he's 8 for 28 in his career. Mobil Solution is a quality horse, but his lack of energy in the stretch recently is slightly concerning.
Authentic Cowtown is 4 for 8 in his career for a nice winning clip of 50% going into Monday. He is coming off three straight wins, including a win in the $75,000 Horizon Stakes over Forever Diamond by a head. It was a wire-to-wire victory for Authentic Cowtown to complete a hat-trick.
He has finished in the top-3 in all eight races in his career, which includes three other stakes races. Look for a duel between Mobil Solution and Authentic Cowtown, with Authentic Cowtown winning a close battle at the wire.
Race 7
(1) Frosted Ice
+600 (6/1)
(2) First Growth
+1000 (10/1)
(5) Attack Angle
+1200 (12/1)
(6) My Boy Lenny
+300 (3/1)
(7) He's No Bull
+500 (5/1)
(8) Frontliner
+800 (8/1)
Post Time: 3:50 p.m. EST
Distance:6 Furlongs
Purse: $24,300
Our final selection at Thistledown comes to you from Race 7. This is the feature race of the day in Cleveland. It will cover 6 furlongs on the dirt for a $24,300 purse. He's No Bull and My Boy Lenny should be in the mix here.
He's No Bull is 5 for 31 in his career, with finishes of 1st, 7th, 5th in his previous three performances. He was in terrific form on July 14 in a blowout by 7 lengths over Dare Day in a $23,000 race. Dare Day was a heavy favorite and came up short. Short by a lot in that race.
Instead of building on that performance, He's No Bull followed up for 7th two weeks later on July 29. He finished 7th in a $34,000 event and then 5th on August 12 in a $24,300 event. Inconsistent horses can be the most dangerous sometimes. If He's No Bull decides to run today, then he will likely have a chance to get to the winner's circle.
My Boy Lenny should be the toughest horse to beat in Race 7. He is 8 for 21 in his career and was on a four-race win streak from February 22 to June 10. In his most recent win, My Boy Lenny beat Jaguar Poz by a neck in a $23,000 race. After going up to the $47,000 level, My Boy Lenny met his match, as it was too tough and he finished 4th on July 8.
Despite the loss, My Boy Lenny has five wins in his last eight races for some great form. My Boy Lenny is back down in class following that $47,000 event. He was dominating in races in this class before going up and trying out a tougher outing.
My Boy Lenny looked sharp in the morning of August 2. He ran 4 furlongs with a time of 49.60 seconds in a morning workout. Back down in a winnable class, look for My Boy Lenny to take advantage of this field.