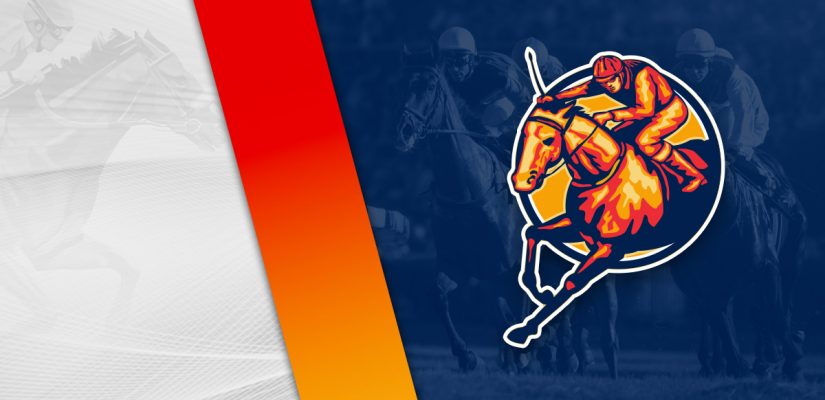 For a Monday there is a nice slate of horse racing action on October 12. Some of the big players like Belmont Park and Santa Anita Park are open for racing on Monday afternoon. It's Columbus Day in the US, so that is your reason why. Monday is Canadian Thanksgiving. I'm surprised that Woodbine doesn't have something going on in Toronto, but Fort Erie is running a small card at least.
The CFL usually takes precedence in Canada, though the season was scrapped after failing to get financial support from the government. The NFL and the major sports leagues can make money without fans in attendance, but others like the CFL need gate money. The money from the government was supposed to help soften that blow. Enough rambling, though, and more horse racing talk for Monday's card.
$25 Risk-Free Horse Racing Bet !
BetOnline is offering 13 tracks for wagering on Monday. That's more than you are typically going to get on a Monday slate. With the NBA done, the sports betting card is pretty slim on Monday. We have the ALCS-NLCS in the MLB postseason, along with Monday Night Football between the LA Chargers and New Orleans Saints. The most action can be found on the dirt and turf on Monday. Thistledown racing today isn't out of the ordinary. It's been a profitable track in 2020, so don't mind going over to Cleveland for today. Head below for our free Thistledown picks for October 12, 2020.
Race 1
(1) The Man Can
+600 (6/1)
(2) Dream Prizes
+350 (7/2)
(3) Susie's Kid
+300 (3/1)
(4) Blistering Pakshi
+250 (5/2)
(5) Dougie D Oro
+1000 (10/1)
(6) Foreverjumbonmike
+600 (6/1)
(7) Big Stock Winner
+800 (8/1)
Post Time: 12:50 p.m. EST
Distance:6 Furlongs
Purse:$27,500
Race 1 is the co-feature event at Thistledown on Monday afternoon. You can find the feature races at the start and end of the day at Thistledown, with Race 8 the co-feature event. Race 1 runs for a $27,500 purse on the dirt over 6 furlongs.
I'm in favor of The Man Can and Blistering Pakshi should run strong races in this race. The Man Can isn't getting much respect as a 6/1 horse going into Monday. He showed great improvement after finishing 7th, 10th, 6th before coming close in his most recent performance.
The Man Can placed 2nd on September 28 in a $27,500 race. He finished 2 lengths behind Quality Man as a big underdog. That was a surprising result, but The Man Can was in great form and deserved 2nd in that race. He could run well and surprise again on Monday afternoon.
Blistering Pakshi has been a consistent runner and is going to be near the front in the stretch. He is winless in ten outings in his career, but is going to pop eventually. Blistering Pakshi has been in the top-3 in five straight performances.
In four of those outings, Blistering Pakshi placed 2nd. In his most recent outing, The Man Can finished 2 ¼ lengths ahead of Blistering Pakshi. However, Blistering Pakshi was stuck in traffic and wasn't able to reach his full potential in that race. I'm on board with Blistering Pakshi responding on Monday with a win against this beatable field.
Race 4
(1) Cosi Momosi
+250 (5/2)
(3) Miss Bombon
+350 (7/2)
(4) Ethel Eileen
+800 (8/1)
(5) Flugel Binder
+300 (3/1)
(6) Country Caden
+600 (6/1)
Post Time: 2:20 p.m. EST
Distance:6 Furlongs
Purse:$10,700
Race 4 is one of the smaller races of the day with a purse of $10,700 available. This event will cover 6 furlongs on the dirt. Six horses are expected to participate in the race. We could have a good one between Flugel Binder and Cosi Momosi deep in the stretch. Flugel Binder is coming off a couple of positive starts after struggling for eight straight races. She was unable to get into the top-3 in eight straight performances before ending the skid on September 8.
Flugel Binder showed 3rd in a $8,900 race in that outing, and then did two better on September 23. She won the first time since January 12. Flugel Binder beat Awesome Machine by 4 lengths in an impressive victory. With Awesome Machine the betting favorite, Flugel Binder won as the second favorite. She is edging up in class today, so that could be a cause for concern. That said, if Flugel Binder runs a similar race, then she is going to be close at the wire.
Cosi Momosi gets the inside rail for this 6-furlong jaunt. That should help in a race that has just 6 furlongs of racing. She has been a consistent operator recently to place 2nd in three straight outings. In her previous six performances, Cosi Momosi has gone 1st, 1st, 4th, 2nd, 2nd, 2nd for 4 of 6 outings in the top-2. In her most recent showing she came 4 lengths short in a $9,300 event. Cosi Momosi has proven to be a more consistent runner than Flugel Binder in this class. I'd give the nod to the No. 1 horse.
Race 5
(1) Celtic Line
+600 (6/1)
(2) Kole Man Can
+350 (7/2)
(3) Spin Doctor
+300 (3/1)
(4) Doc's Goin Mobil
+1000 (10/1)
(5) City Volume
+600 (6/1)
(6) Prado Colors
+800 (8/1)
Post Time: 2:50 p.m. EST
Distance:6 Furlongs
Purse:$14,900
Race 5 is our last selection at Thistledown on Monday afternoon. This event will run for 6 furlongs on the dirt for a $14,900 purse. There are some familiar names in this race. I've handicapped Spin Doctor and Kole Man Can in previous races. I am familiar with both horses, and fairly certain cashed in before. Those two will likely get into it with Nevans for the win.
Spin Doctor has finished 2nd, 1st, 1st, 7th, 2nd, 2nd in his previous six outings. In his two wins on June 27 and July 7, Spin Doctor won by 3 ½ lengths in a $14,200 event and 3 ½ lengths for a $14,600 purse. In his most recent outing, he placed 2nd on September 22 to finish 4 lengths behind Sweetnessncharm. It was a good effort, but Spin Doctor fell to the betting favorite in that outing. Race 5 should present a winnable opportunity for him on Monday afternoon.
Kole Man Can is 3 for 23 in his career and finished in the top-3 in three straight races. He is 2nd, 1st, 4th, 2nd, 2nd, 3rd in his previous six outings. In his most recent entry, Kole Man Can showed 3rd in a $14,900 race on September 22. Spin Doctor and Sweetnessncharm both finished ahead of him. Spin Doctor had a 3 length advantage on Kole Man Can at the wire.
Nevans should pose a problem for both horses on Monday. He is coming off a win after dropping in class. Overall, Nevans is 3 for 16 with a win on September 29 in his most recent effort. Nevans beat Schmultzy in a blowout by 6 ¼ lengths for an easy wire-to-wire win. Nevans was running for purses around the $20,000 range before that performance. He remains in the same class on Monday and should be able to produce.