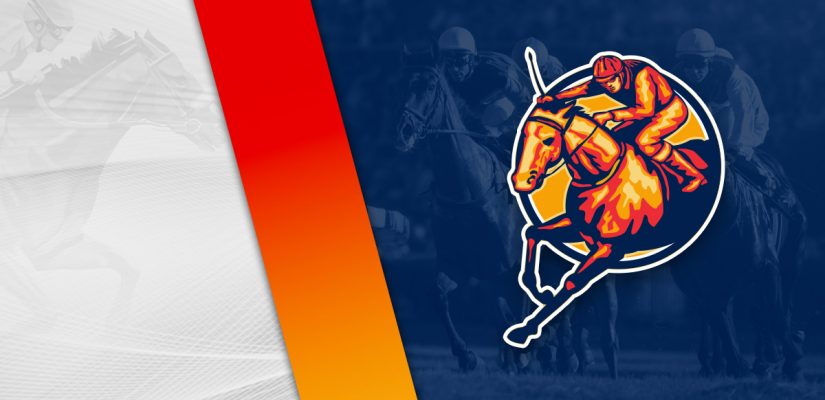 The 2020 Triple Crown season is over and we didn't get to award a Triple Crown winner, but at least the Kentucky Derby and Preakness Stakes were thrillers. Authentic upset Tiz the Law in the Derby, and then Swiss Skydiver upset Authentic in the Preakness. Shedaresthedevil, who beat Swiss Skydiver in the Kentucky Oaks last month, lost her stakes race yesterday to finish 3rd.
Are you keeping score? In other words, we should expect a crazy Breeders' Cup Classic. It's going to be a talented, wide-open field that might include a surprise as well. The $6,000,000 race is going to be the most talented field of the year. That is going to take more than a quick glance to handicap. A lot of work will have to go into doing our best to locate a winning horse in that event.
I had some winners over the weekend, but it was not a profitable endeavor unfortunately. I hyped up Swiss Skydiver all week leading up to the Preakness Stakes, but thought she was going to fade in the stretch against Authentic. Going into the stretch I was feeling confident with Authentic, but Swiss Skydiver did not weaken at all. Kudos to the filly, only the sixth to be able to win the Preakness Stakes in its 145-year history.
We're back to some of the smaller racecourses in the country on Monday. That's fine with me, as some of them have been my most profitable tracks in 2020. Nothing is going to beat the Pick 5 win at Churchill Downs in May, but otherwise, the likes of Thistledown and Indiana Grand have been good for grinding out a profit. I head into Monday with a ROI of just over 90% in 2020 and hope to build on it today at Thistledown in Cleveland. There are eight races on the docket worth $158,500. Head below for our free Thistledown picks for October 5, 2020.
Race 3
(1) Ma Moos Warrior
+1200 (12/1)
(2) Romeo Power
+800 (8/1)
(3) Tide Rising
+400 (4/1)
(4) Home Run Power
+800 (8/1)
(5) Is She Quick
+1000 (10/1)
(6) Kettle King
+300 (3/1)
(7) Who Can Win
+500 (5/1)
(8) Big Al's Express
+600 (6/1)
Post Time: 1:50 p.m. EST
Distance:5 ½ Furlongs
Purse:$27,500
Race 3 is the co-feature race of the day at Thistledown. A purse of $27,500 is on offer for 5 ½ furlongs on the dirt. Tide Rising and Kettle King are likely strong runners in this event. Tide Rising has proven to be a competitive runner, but has regressed since making his debut on August 3.
He showed 3rd at Thistledown in early August in a $27,500 event. Thereafter, Tide Rising transferred to Belterra Park where he finished 4th and 5th. In his most recent performance, Tide Rising finished 5th in a $21,500 race.
If Tide Rising regains his form from his effort at Thistledown, then expect Tide Rising to cut this one close at the wire. Despite the jump in prize money to $27,500 in this race, I wouldn't say it's that much tougher than the $21,500 event. Tide Rising should be able to make this a race.
At least according to the morning-line, there appears to be better value on another horse, though. Kettle King is a threat to all in Race 3. He is coming off his first race and did well to place 2nd in a $27,500 event.
Kettle King finished 2 ¾ lengths behind Boogie Boogee in that event. However, he was able to finish 2 ½ lengths ahead of the favorite, Sammy's Sister. I think he's a stronger runner than the morning-line of 3/1 indicates on Monday. With that in mind, Kettle King is my selection for Race 3 at Thistledown.
Race 6
(1) Captain Corn
+600 (6/1)
(2) Obsessionsptimist
+350 (7/2)
(3) Fireupthejet
+250 (5/2)
(4) Candy Classic
+450 (9/2)
(5) Typothetae
+1200 (12/1)
(6) Reanimate
+1000 (10/1)
(7) Doc's Goin Mobil
+800 (8/1)
(8) Coney Island Kid
+600 (6/1)
Post Time: 3:20 p.m. EST
Distance:5 ½ Furlongs
Purse:$14,600
Race 6 is our second selection at Thistledown on Monday afternoon. Eight horses are expected to participate for a $14,600 purse across 5 ½ furlongs on the dirt. Obsessionsoptimist and Fireupthejet should present bold bids in Race 6. Obsessionoptimist has had a lengthy career which dates back to June of 2013.
Since then, he's been able to record 11 wins in 88 races. His last win was on September 3 just two races ago in a $14,200 race. Obsessionsoptimist came back to place 2nd on September 16. He lost by 2 ½ lengths in that $14,600 event, though it was a good effort.
That was the fifth race that Obsessionsoptimist finished in the top-3 in his previous six showings. It won't be a surprise for Obsessionsoptimist running close to the front in Race 6. The problem is that the win a month ago was only his first win since 2018. He went on a long drought of no wins.
The horse that Obsessionsoptimist finished behind on September 16 was Fireupthejet. Fireupthejet was a 2 ½ length winner in that race after bobbling early. By the 3/16 pole, Fireupthejet had the lead and didn't look back. He has been a top-2 runner in 3 of his previous 4 outings and top-3 in all four.
Overall, Fireupthejet is 7 for 24 in his career, with two wins in his last six outings. The biggest threat to Fireupthejet is likely Obsessionsoptimist, and he's already handled him easily recently. Another win should be within reach for Fireupthejet on Monday afternoon.
Race 8
(1) Ohio Cause
+1000 (10/1)
(3) Tale of Legacy
+350 (7/2)
(4) Docsluckycat
+800 (8/1)
(5) Peanut Power
+600 (6/1)
(6) Biscuits and Grits
+600 (6/1)
Post Time: 4:20 p.m. EST
Distance:5 ½ Furlongs
Purse:$27,500
The final race of the day at Thistledown is the co-feature show on Monday afternoon. A purse of $27,500 is up for grabs in this 5 ½ furlong event. It's virtually identical to the other feature race, which includes a $27,500 purse for 5 ½ furlongs as well. To Win and Brig are expected to be tough runners in Race 8.
To Win has shown improvement since making his debut on July 30. He finished 5th in that race, and has since moved up to 4th and 3rd in two races. In his most recent outing, To Win showed 3rd on September 2 for the first time in his career. That was for a $27,500 purse. His connections hope to see more signs of improvement on Monday. That could mean win for To Win.
Brig has placed in 2 of 3 career races and showed in the other outing. This is the third time that Brig and To Win meet one another. They were in the gate and track together on August 8 in the $100,000 Best of Ohio Cleveland Kindergarten Stakes. Brig finished 4 ½ lengths ahead of To Win to earn 3rd place money.
In his next outing, the form was still strong for Brig, as he placed 2nd and ahead of To Win by 9 ½ lengths. Brig had a more comfortable advantage on To Win in that performance, though he cleared him easily in both events. Brig dueled with the winner, Uptown, down the stretch. Uptown ultimately edged Brig out for a 1 length win. Brig should have the upper hand in Race 8.