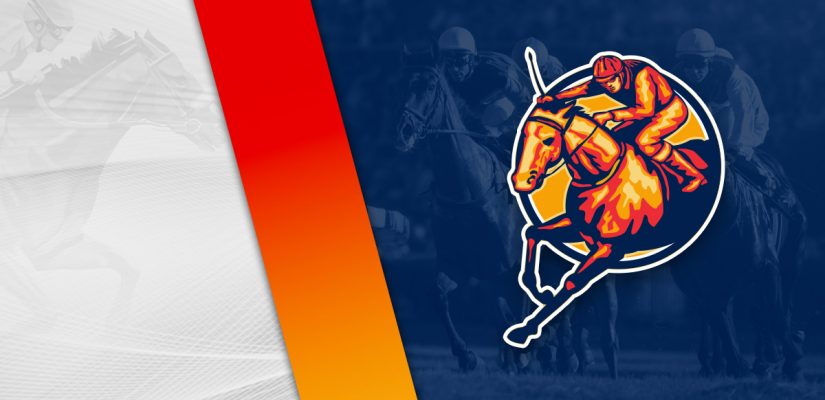 The final 100-40-20-10 prep day on the Road to the Kentucky Derby has arrived. There are three of the biggest prep races scheduled to take place on Saturday. The Wood Memorial, Blue Grass, and Santa Anita Derby are all scheduled.
There is one more prep race to close us out next weekend, but it isn't worth much with 20-8-4-2 points available. Having said that, a win for 20 points could be the difference in going to the Kentucky Derby.
The biggest race on Saturday is the $1,000,000 Toyota Blue Grass (Gr. 1) at Keeneland. This is where we're going first for the biggest race before the Kentucky Derby. Keeneland has a total of 11 races worth $3,210,000 this afternoon.
Head below for our best Keeneland picks and Toyota Blue Grass pick on April 9, 2022.
Race 5 – Commonwealth Stakes
(2) Long Range Toddy
+2000 (20/1)
(3) Sir Alfred James
+1000 (10/1)
(4) Three Technique
+5000 (50/1)
(6) Surveillance
+3000 (30/1)
(7) South Bend
+800 (8/1)
(10) Prevelance
+500 (5/1)
Post Time: 2:45 p.m. EST
Distance: 1 ⅛ Miles
Purse:$300,000
The $300,000 Commonwealth Stakes is a Grade 3 race at Keeneland this afternoon. Expect Prevelance and Nashville to be in the mix at the wire.
Prevalence is a solid 3 for 6, but still looking for a graded win. In two graded assignments, Prevalence finished 6th in the $750,000 Wood Memorial (Gr. 1) and 8th in the $500,000 Pay Day Mile Stakes (Gr. 2) last May.
Since then, Prevalence was disappointing in a $62,500 event, finishing 5th on February 5. However, with the rust shaken off, Prevalence beat Chocolate Bar by 4 ¾ lengths in a $62,000 event on March 5 at Gulfstream Park.
If Prevalence can find his best, this should be interesting. Nashville might have too much in the final furlong, though.
Nashville is 4 for 7 and 2nd, 7th, 1st in his last three. If his most recent outing is any indication, Nashville is going to be tough to beat.
He is coming off a 4 ¾ length win in a $55,000 event. The competition wasn't the most difficult, but for a $300,000 race, this doesn't look the toughest either. Look forthe $460,000 Nashville to get there if he wants to run.
Race 8 – Shakertown Stakes
(1) Chess Master
+2000 (20/1)
(2) Natural Power
+5000 (50/1)
(4) Diamond Oops
+1500 (15/1)
(5) Gear Jockey
+1000 (10/1)
(6) The Lit Jet
+1200 (12/1)
(8) Johnny Unleashed
+5000 (50/1)
(9) Filo Di Arianna
+1200 (12/1)
(10) Golden Pal
-125 (4/5)
(11) Just Might
+400 (4/1)
Post Time: 4:30 p.m. EST
Distance:5 ½ Furlongs
Purse:$350,000
Race 8 is a $350,000 event covering 5 ½ furlongs on the turf. Look at Barraza and Golden Pal to put together good work in the Shakertown Stakes (Gr. 2).
Barraza gets a class jump on Saturday, but should be competitive with a shot at a longshot win at 6/1 odds. He is 5 for 13 and coming off four straight wins.
In his most recent outing, Barraza won the $100,000 San Simeon Stakes (Gr. 3) on February 20. That was a nice 2 ¾ length win to draw free.
It was the second graded race of his career, as Barraza struggled the first time in the Del Mar Derby for 8th in September.
Golden Pal is 5 for 8 and coming off back-to-back wins in the $200,000 Woodford Stakes by 2 ¼ lengths, and then most recently a 1 ¼ length win in the $1,000,000 Breeders' Cup Sprint (Gr. 1) on November 6 at Del Mar.
Nobody is catching Golden Pal if he's showing up in his Breeders' Cup form. Either he's off the mark today or gets caught in traffic. If Golden Pal runs a clean race, he's the best in the Shaktertown.
Race 9 – Toyota Blue Grass
(1) Commandperformance
+1200 (12/1)
(3) Trademark
+3000 (30/1)
(5) Volcanic
+2000 (20/1)
(7) Golden Glider
+2000 (20/1)
(8) Ethereal Road
+2000 (20/1)
(9) Rattle n Roll
+800 (8/1)
(10) Smile Happy
+180 (9/5)
(11) Blackadder
+2000 (20/1)
(12) Grantham
+2000 (20/1)
Post Time: 5:10 p.m. EST
Distance: 1 ⅛ Miles
Purse:$1,000,000
The $1,000,000 Toyota Blue Grass is the feature on Saturday, with Smile Happy and Zandon likely contenders. Commandperformance is a good look if you are looking for a longshot candidate.
Smile Happy is a big contender for the Blue Grass, but may have to fight through traffic. This wasn't the best post position for Ken McPeek's colt.
He is 1st, 1st, 2nd in three attempts in his career. Smile Happy won his graded debut on November 27 in the $400,000 Kentucky Jockey Club Stakes (Gr. 2).
Smile Happy drew clear for a 3 ¼ length win in the $400,000 event. However, Smile Happy couldn't follow up in the $400,000 Risen Star Stakes (Gr. 2) after placing 2nd behind Epicenter by 2 ¾ lengths.
Epicenter is a serious type for the Kentucky Derby and in on my shortlist. It's not a loss to get discourabed by, but Zandon is coming on the inside for Chad Brown.
Zandon is 1st, 2nd, 3rd and had a good run in the Risen Star as well. Flavien Prat piloted Zandon to 3rd, behind Smile Happy by a half-length.
They were both coming from the outside, with Zandon in the No. 7 hole and Smile Happy No. 8. Commandperformance could disrupt this race with a clean ride on the inside rail, so he could be considered as a longshot.
I'm pointing towards Zandon as my leading pick in the Toyota Blue Grass.