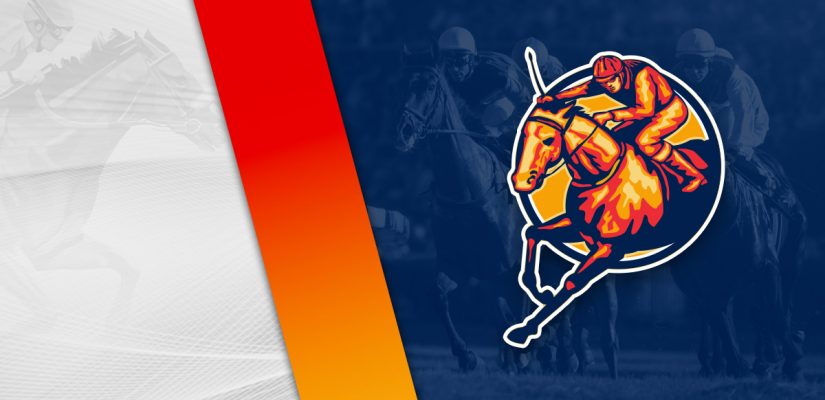 Get into the action on the horse track with the BetOnline racebook. BetOnline offers the best racebook online with its 9% cashback bonus on losing horses.
If your horse loses, you will receive 9% in bonus funds back into your account. Not a bad deal, and if you haven't taken advantage of the $25.00 free bet, that's on the table as well.
You can save the free bet for Saturday if you desire. There is a big race at Fair Grounds Race Course with the running of the $1,000,000 Louisiana Derby (Gr. 2).
Turf Paradise has eight races on Tuesday with $120,560 in prize money available. Head below for our best Turf Paradise picks on March 22, 2022.
Race 2
(1) Invincibella
+120 (6/5)
(2) Little Miss Belle
+350 (7/2)
(3) Big News Coming
+600 (6/1)
(4) Big Stretch
+250 (5/2)
(6) Bones and Roses
+600 (20/1)
Post Time: 1:53 p.m. PST
Distance: 1 Mile
Purse:$25,750
Race 2 is a $25,750 event covering a mile on the turf. This should be a good one between Big Stretch and Invincibella in the stretch run.
Big Stretch is 2 for 16 in her career and in promising form going into Tuesday. In her previous four attempts, Big Stretch finished 1st, 2nd, 5th, 3rd.
The filly beat Scream and Shout by a half-length on December 10 for a $35,000 purse. She hasn't been back to the winner's circle.
In her most recent attempt, Big Stretch showed 3rd for a $27,300 prize on March 2. That was a touch too tough. This should alieve some of the pressure, but Invincibella looks tough.
Invincibella looks to continue her good form recently. She has placed 2nd in back-to-back assignments on New Year's Day and March 3.
In her latest attempt, Invincibella placed behind Happy Happy Happy by 2 ¼ lengths for a $27,300 purse. This looks slightly easier.
Race 5
(1) Test Drive
+1000 (10/1)
(2) Cross Town
+350 (7/2)
(4) Ri' Pin Snap
+1200 (12/1)
(5) Handsome Account
+250 (5/2)
(6) Izeismaga
+1000 (10/1)
(7) K P Silver Bullet
+200 (2/1)
Post Time: 2:49 p.m. PST
Distance:6 Furlongs
Purse:$10,860
Race 5 is a $10,860 event covering 6 furlongs on the dirt. K P Silver Bullet and Cross Town should be tough to keep up with in this one.
Cross Town is 1 for 11 with a win two races back on February 16, 2020. He had a $20,000 win by 2 ¼ lengths in a strong performance.
After finishing 4th on March 22 for an $18,000 prize, Cross Town went on a layoff and makes his reappearance on easier terms Tuesday.
K P Silver Bullet is a one-time winner through ten assignments. In his previous two attempts, K P Silver Bullet finished 4th in $14,000 and $13,400 races.
Much more is expected from K P Silver Bullet down in class versus this competition. The strongest nod appears to be with the No. 7 from the outside.
Race 7
(1) Bet the House
+800 (8/1)
(3) Cyclone Mesa
+500 (5/1)
(4) Sea Splendor
+600 (6/1)
(6) Go Laker Go
+500 (5/1)
(7) Res Ipsa Loquitur
+300 (3/1)
(9) Ez Guess
+1200 (12/1)
Post Time: 4:13 p.m. PST
Distance: 5 ½ Furlongs
Purse:$22,300
This looks like an event between Cyclone Mes and Res Ipsa Loquitur. Cyclone Mes is an interesting rookie looking to make an impact right away.
Cyclone Mes is a first-time runner on Tuesday, with this $1,000 gelding potentially packing above his asking price. He has been clocked at 46.60 seconds and 49 seconds at 4 furlongs, and a big 1:00.00 5-furlong workout on February 18.
Expect Cyclone Mes to potentially cause some noise right away in his career. His biggest foe has to be Res Ipsa Loquitur.
Res Ipsa Loquitur is a lightly used gelding with two races in his career. He is 4th, 2nd in two races. In his most recent outing, Res Ipsa Loquitur placed 2nd behind Driskill by ¾ lengths for a $23,800 prize.
I'm looking at Res Ipsa Loquitur to show even greater improvement Tuesday for a winning performance.