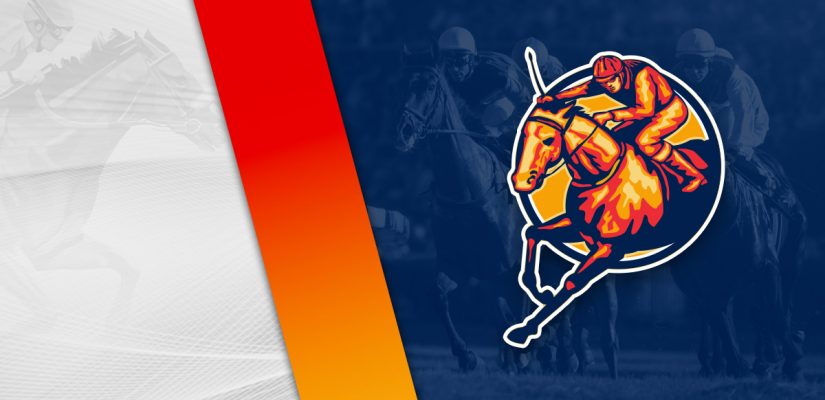 The BetOnline racebook has seven racecourses for wagering on Tuesday. Mahoning Valley had its card cut short early after inclement weather conditions halted things yesterday.
The Ohio-based track returns on Tuesday, along with Will Rogers Downs, Turf Paradise, Sunland Park, Penn National Race Course, Parx, Mahoning Valley, and Louisiana Downs. There is a big weekend ahead on the racetrack.
There are there 100-40-20-10 races on the Road to the Kentucky Derby this coming Saturday. The $1,250,000 Arkansas Derby (Gr. 1) is the biggest of the bunch and the feature from Oaklawn Park. We're looking at Turf Paradise and Penn National Race Course for this card.
Turf Paradise has eight races worth $129,150 on Tuesday afternoon. Head below for our best Turf Paradise picks on March 29, 2022.
Race 1
(1) Jungle Roar
+180 (9/5)
(4) Lucky Chance
+1500 (15/1)
(5) Full Velocity
+350 (7/2)
Post Time: 1:25 p.m. PST
Distance: 5 ½ Furlongs
Purse:$10,612
Race 1 is a $10,612 event on the dirt covering 5 ½ furlongs on the dirt. Look at Infatuate and Jungle Roar to cause a stir in this one.
Infatuate is 1 for 21 and is looking for his first win since April 23. He's winless in nine races since then. In his latest outing, Infatuate showed 3rd for a $15,120 purse.
Following that performance, he's heading down in class for easier terms on Tuesday. That's a good move after what Infatuate has put out recently.
Jungle Roar is a one-time winner through 13 assignments. He is coming off a 3 ¼ length win on March 14 for a $13,300 prize. That was impressive and the success should continue on Tuesday.
She nailed that win after a class drop and a further fall to $10,612 shouldn't hurt at all. Look for the No. 1 to get home with a strong performance.
Race 2
(1) Kandi Spun
+600 (6/1)
(2) Jazzy Einstein
+500 (5/1)
(4) Princess Soiree
+300 (3/1)
(6) Love Ya Most
+450 (9/2)
Post Time: 1:55 p.m. PST
Distance:1 Mile
Purse:$10,990
Race 2 is a mile on the dirt for a $10,990 purse. Look at Princess Soiree and Sayitall to do well in this one.
Princess Soiree is a two-time winner through 16 assignments. She is looking for better after finishing 8th, 6th, 5th, 6th in her last four events.
In her most recent outing, Princess Soiree finished 6th for an $11,900 purse. This was after Princess Soiree was 5th in a $15,400 assignment on February 16.
Sayitall is 2 for 16 and has finished 2nd, 3rd, 3rd in her last three outings. She is getting close, placing 2nd behind Thrill's Legacy by 5 ¼ lengths in an $11,900 event on February 9.
In her latest race, Sayitall showed 3rd in an $11,900 event. She is likely to be involved and worth considering in Race 2.
Race 8
(2) Second Grace
+500 (5/1)
(4) Smiling Spirit
+500 (5/1)
(5) Holy Tutta Bella
+800 (8/1)
(7) Datquickcat
+2000 (20/1)
(8) Where's Frankie
+300 (3/1)
Post Time: 4:44 p.m. CST
Distance: 5 ½ Furlongs
Purse:$25,130
Race 8 is a $25,130 race covering 5 ½ furlongs on the dirt. Look for Smiling Spirit and Where's Frankie to be tough on these terms.
Smiling Spirit is 3 for 17 and coming off back-to-back wins looking for a hat-trick. She is 2nd, 1st, 1st in her previous three attempts.
Smiling Spirit had a $19,600 win by a length on February 9. The mare fired back with another win on March 11 in a $26,600 event.
Where's Frankie is 6 for 21 and is coming off back-to-back wins with a hat-trick in her sights. She is on the heels of an $18,900 event with a 2 ¼ length win.
The filly had an $18,900 win prior to that race as well. Solid horse, but I'm leaning towards the better value with Smiling Spirit on Tuesday.