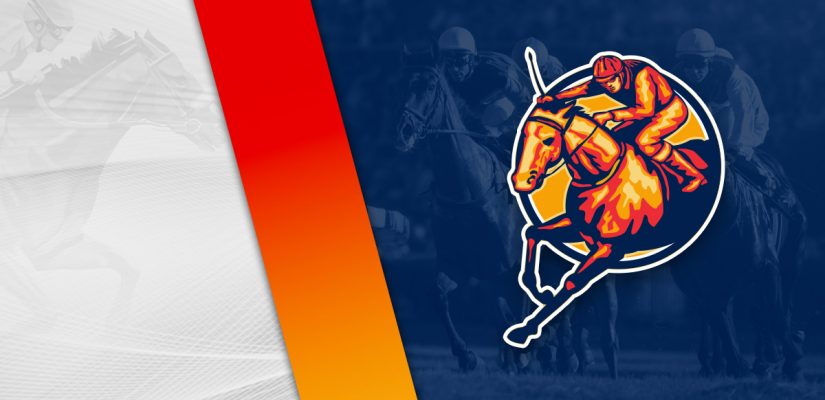 We're on the racetrack the Tuesday before the Kentucky Derby, as we search for winners on Derby Week. The 20-horse field is set, with morning-line odds applied to every horse scheduled to participate. Zandon has moved up into a tie with Epicenter for the best odds to win the Kentucky Derby.
According to the oddsmakers, Zandon and Epicenter are the leading candidates to win the Kentucky Derby. However, the odds aren't very convincing at +400.
For our first look on Monday, we're circling Turf Paradise and Mountaineer Park. Turf Paradise is later in the afternoon, while Mountaineer is a twilight card in West Virginia. Head below for our best Turf Paradise picks for the early Daily Double on May 3, 2022.
Race 1
(1) Diamond Rim
+300 (3/1)
(2) Pepper Spray
+120 (6/5)
(3) Velvet Ghost
+500 (5/1)
(5) Creative One
+800 (8/1)
The first at Turf Paradise is a $32,410 event covering 6 ½ furlongs. Look at Velvet Ghost and Pepper Spray to be top contenders in Race 1.
Velvet Ghost is a two-time winner through eight assignments. The gelding is 2 for 8 and coming off a win on March 24.
He edged free by a half-length for a $17,290 win in that one. It was a nice response after finishing 4th in a $27,300 assignment on March 9.
Back up in class, this should be tougher but might be worth a look at the right price. Pepper Spray should be the best if he's interested, though.
Pepper Spray is 1st, 1st, 1st, 7th, 3rd in his career and should make out well after dropping classes. He's coming off a solid effort, showing 3rd in the $500,000 Sunland Park Derby (Gr. 3).
That was tough and Pepper Spray handled it well as a longshot. Down to $32,410, expect Pepper Spray to return to beating foes.
Race 2
(1) Tiz Tenancious
+250 (5/2)
(2) Tripdownmemorylane
+800 (8/1)
(5) Run for Belle
+600 (6/1)
(6) War Maiden
+500 (5/1)
We jump over to the second race at Turf Paradise for our second play this afternoon. Expect Dodropin and Tiz Tenacious to move up to contention for the top prize.
Dodropin is 2 for 11 and a consistent participant that can get involved. The mare has finished 3rd, 2nd, 3rd in her previous three attempts at Turf Paradise.
In her latest race, Dodropin showed 3rd in a $14,140 event on April 11 in an acceptable effort. This came after he placed 2nd behind Heart River by 3 ½ lengths for $14,140.
After a drop down to $10,990, it's hard to count out the No. 4. runner. Tiz Tenacious should provide a nice challenge from the inside.
Tiz Tenacious is 2 for 13 and has finished 8th, 1st, 3rd in her previous three outings. The filly struck recently on March 16 for a $11,480 purse. Following that outing, she showed 3rd on March 30.
From the inside rail at this distance, expect Tiz Tenancious to be tough to beat.