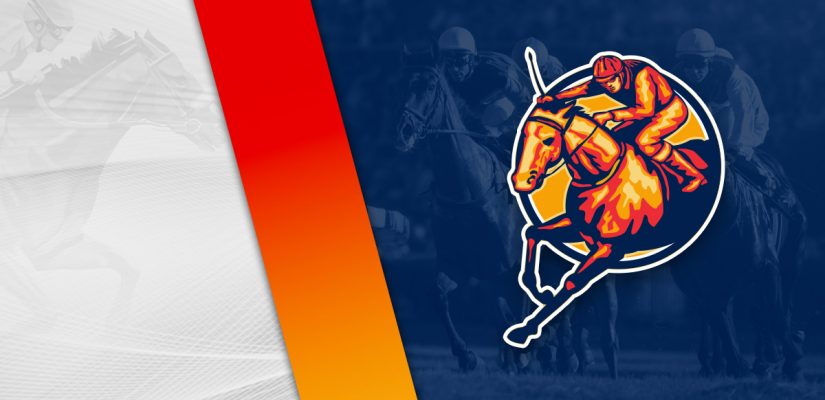 The field for the 2022 Kentucky Derby is taking shape with only one prep race left on the Road to the Kentucky Derby. There aren't any more opportunities to score 100 or 40 points in one shot. The 100-40-20-10 races are in the books, with one last chance to record enough points to go to Churchill Downs in May.
The Kentucky Derby Is Scheduled For May 7
The 148th Run for the Roses will take place at Churchill Downs on May 7. The field is becoming clearer as we head into the Lexington Stakes at Keeneland.
For our horse racing action on Thursday, we're at Keeneland and Turf Paradise. Turf Paradise has eight races worth $134,932 in prize money. Head below for our best Turf Paradise picks on April 14, 2022.
Race 1
(1) Igotgoodnews
+400 (4/1)
(2) Lady Quic Cartel
+600 (6/1)
(3) Anthropologi
+450 (9/2)
(4) Swype Right
+300 (3/1)
(5) Lc Matching Funds
+1000 (10/1)
(6) Righters Bonita
+1500 (15/1)
(7) Boujie Bella
+800 (8/1)
(8) Cd Brookstone Boogie
+2000 (20/1)
(9) Bully Girl
+1500 (15/1)
(10) Carters Bayou Rose
+500 (5/1)
(11) Sp Ironwood
+1200 (12/1)
The first event at Turf Paradise is an $18,000 quarter horse event covering 250 yards. This is a quick burst of action to open the day in the desert.
Look at Carters and Bayou Rose and Swype Right to handle their own in this race. Carters and Bayou Rose should have a chance from the outside against this field.
The filly is winless in ten attempts, but should come on better today after showing 3rd in back-to-back races on March 3 and March 25.
In the first of those two sprints, Hp Just a Star finished 3rd for an $18,000 prize and did the same in the same grade at 330 yards.
Swype Right is winless in 12 races and finished in the top-3 in eight of her last nine entries. Despite no win, she keeps knocking hard on the door.
Swype Right went 2nd and 3rd in her last two, placing 2nd with a time of 15.865 seconds at 300 yards in an $18,000 race.
She returned on March 13 and showed 3rd in a $36,400 event. This was impressive with a recorded time of 15.808 seconds.
The No. 4 looks like the best in the opening race at Turf Paradise on Thursday.
Race 4
(1) Thunder Woman
+300 (3/1)
(2) Cameo Shores
+350 (7/2)
(3) Double Dare You
+250 (5/2)
(4) My Funny Gal
+1000 (10/1)
(5) Maybee a Diva
+400 (4/1)
(6) My Expression
+600 (6/1)
(7) Twirly Girl
+800 (8/1)
Race 5 is a $12,250 event covering a mile on the dirt. Cameo Shores and Double Dare You should have a big presence in the fourth at Turf Paradise.
Cameo Shores is 3 for 14 and sizing up a hat-trick on Thursday. The mare had a 1 length win and then followed up with an $11,900 win by ¾ lengths more recently on March 18.
Double Dare You is 4 for 17 and has to be worthy of consideration after dropping classes today. She is coming off a frustrating performance to finish 8th on April 5 in a $17,430 event.
This was after a $13,006 win on March 23 by a neck on March 23. Back down to a lesser event at $10,612 on Thursday, Double Dare You looks like the best in this field.
Race 7
(1) K P All Systems Go
+500 (5/1)
(2) Surprsinglyperfect
+400 (4/1)
(3) Giant Payday
+350 (7/2)
(5) Cibertruck
+1200 (12/1)
(7) Macedonian Ruler
+1000 (10/1)
Race 7 is a $32,410 event on the turf covering 1 ⅜ miles. Look for Surprinsglyperfect and K P All Systems Go to move up into the mix at the wire.
Surprsinglyperfect is 12 for 53 and hot at the moment. He's won three straight races and looking for more on Thursday afternoon.
In his most recent attempt, Surprsinglyperfect beat Perfect Wagner by 3 ¼ lengths in a $23,800 race. That was a quality run for Surprsinglyperfect after an $18,900 event.
K P All Systems Go has to be considered after this move down in class from the $60,000 Turf Paradise Turf Stakes. He's finished 6th, 7th, 3rd, 6th in his last four races against much tougher competition.
He has graded experience on his resume as well. At this bettable price, K P All Systems Go must be considered closely on Thursday.