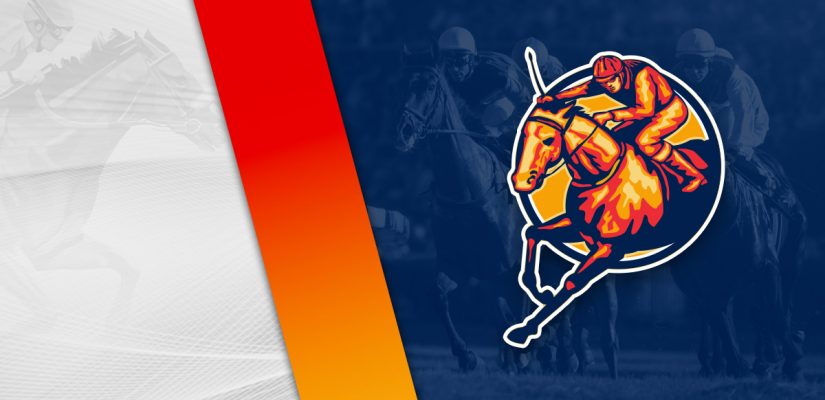 There is a small card on Easter Monday after a weekend that had the final Road to the Kentucky Derby prep race. The Lexington Stakes didn't see any changes to the Kentucky Derby field.
The winner Tawny Port already had enough points for a ticket to the Kentucky Derby, so this was not required.
The Triple Crown consists of the Kentucky Derby, Preakness Stakes, and Belmont Stakes. The Kentucky Derby is scheduled for May 7 with the Triple Crown concluding on June 11 at Belmont Park in New York.
The Monday card is nothing notable, but some of the smaller tracks are in action. Will Rogers Downs is first up on our horse racing picks for Monday. We're pointing to Turf Paradise in Arizona as well. Turf Paradise has eight races worth $149,870 on Monday afternoon.
Head below for our best Turf Paradise picks on April 18, 2022.
Race 1
(1) Haveulostyourmind
+800 (8/1)
(3) Bubba Bay
+1500 (15/1)
(4) Stanley Ryder
+350 (7/2)
(5) Talkin Malice
+300 (3/1)
(6) They're Grreat
+800 (8/1)
(7) Autism Can Do
+500 (5/1)
The first race at Turf Paradise is a $10,990 event covering 6 ½ furlongs on the dirt. Look at Colavito and Autism Can Do putting up a big fight in the stretch.
Autism Can Do is 2 for 7 and coming off a good win on February 14. He's 2nd, 7th, 1st in his previous three attempts going into Monday.
In his latest race, Autism Can Do defeated Reddish by a neck in a $11,480 assignment. That was a good run after finishing 7th on January 26 in a $11,480 race.
Colavito is 2 for 22 and can get in with this assignment. He's finished 7th, 2nd, 7th in his previous three outings.
Two races back, Colavito placed 2nd behind Macedonian Ruler by a neck for a $15,400 purse. That was a good one from Colavito.
In his latest showing, he fell off to 7th for a $14,140 purse. Look for Colavito to be much better down in class.
Race 5
(2) Cadillac Margarita
+1000 (10/1)
(3) Roses for Suzzett
+450 (9/2)
(4) Ellie Can Play
+400 (4/1)
(6) Autism Prism
+350 (7/2)
(7) Smiling Salsa
+500 (5/1)
Race 5 is a $25,130 race likely between Addydidit and Missczech at the wire. Addydidit is 1 for 13 in her career and 6th, 1st, 3rd in her previous three attempts.
Two races back, she went in for a $18,900 prize. In her next and most recent attempt, Addydidit showed 3rd for a $25,130 prize.
Missczech is 2 for 4 and 3rd, 1st, 4th 1st in four assignments. She is coming off a 3 length $25,130 win on March 28.
That was impressive form and a repeat of that attempt will put Missczech up at the wire. Missczech also had a $23,800 win on February 10. She drew off for a confident 4 length win in that one.
If Missczech is interested on Monday, she is the best in this field in Race 5.
Race 6
(1) North of Eden
+500 (5/1)
(2) Lexophilia
+800 (8/1)
(4) Big News Coming
+400 (4/1)
(6) Midnight Garden
+350 (7/2)
(7) Miss You Mom
+800 (8/1)
(8) Smooth Rithms
+300 (3/1)
Race 6 is a $25,130 event covering a mile on the dirt. Mad Grace and Midnight Garden are worthy of consideration in this one.
Mad Grace is 7 for 37 and running well recently. The mare has finished 1st, 2nd, 1st, 7th, 3rd, 2nd in her previous six outings.
In her most recent race, Mad Grace placed 2nd behind Miss Important by 2 ¾ lengths in a $20,000 race. This was good work after showing 3rd in the same grade.
Midnight Garden looks like the better value play, though. She's 5 for 21 and finished 1st, 2nd, 1st, 5th in her last four trips.
The mare looked great on January 31, beating Big Stretch by 1 ¼ lengths for a $27,300 prize. She didn't look as stellar in her most recent outing in 5th, but is capable of bouncing back stronger.