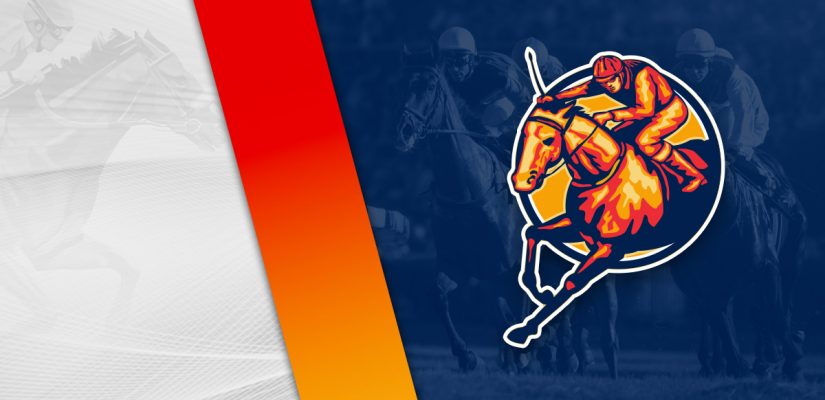 We are racing on Wednesday looking for another profitable day. It was a success yesterday at Turf Paradise and Will Rogers downs for the second straight afternoon. Will Rogers and Turf Paradise are back for Wednesday, with decent options elsewhere as well.
Tampa Bay Downs and Charles Town open their racing for the week today. Tampa Bay is an afternoon card, while Charles Town has evening racing under the lights in West Virginia. This week leads to the final 100-40-20-10 day on the Road to the Kentucky Derby.
The Wood Memorial, Blue Grass, and Santa Anita Derby are scheduled to run on Saturday. Each winning team receives 100 points. For Wednesday, we're at Turf Paradise and Evangeline Downs. Turf Paradise has eight races on the dirt and two on the turf worth $161,816.
Head below for our best Turf Paradise picks on April 6, 2022.
Race 4
(1) Prize to the End
+800 (8/1)
(2) SecretaryYacht
+600 (6/1)
(3) Heroes Courage
+400 (4/1)
(4) Friday Night Fire
+250 (5/2)
(6) Watch Me Fly 369
+500 (5/1)
(7) One Fabulous Dog
+600 (6/1)
(8) Mr Snootie Cartel
+500 (5/1)
Post Time: 1:49 p.m. CST
Distance: 300 Yards
Purse:$13,000
Race 4 is a quarter horse race covering 300 yards on the dirt. This is a race for the rookies, with the worksheet for every horse empty going into Wednesday.
These first-time races can provide good value if you have been looking at what participants are doing in workouts. The pedigree of each horse certainly comes into the picture as well.
In this one, it looks like Watch Me Fly 369 and Friday Night Fire are horses to circle. Watch Me Fly 369 has been doing good work in the morning.
The No. 6 was clocked at 11.63, 12.34, and 12.16 in 220-yard workouts. He has the potential to get into the mix at the wire.
Friday Night Fire should be a top contender based on what he did in his latest workout. While Watch Me Fly 369 slowed down after reaching a career-high, Friday Night Fire was getting faster.
In his most recent workout, Friday Night Fire was clocked at 11.87 seconds on March 20. With further improvement expected, he should be tough.
Race 6
(1) Cherokee Papoose
+1000 (10/1)
(2) Holy Tutta Bella
+400 (4/1)
(3) Red Bottom Rebel
+600 (6/1)
(6) Where's Frankie
+200 (2/1)
(7) Smiling Spirit
+350 (7/2)
Post Time: 2:45 p.m. PST
Distance:5 ½ Furlongs
Purse:$25,130
Race 6 is a $25,130 event covering 5 ½ furlongs on the dirt. Smiling Spirit and Where's Frankie are both in good form going into Wednesday.
Smiling Spirit is 3 for 17 and looking for a hat-trick in this one. She is 2nd, 1st, 1st in her previous three races.
In her most recent attempt, Smiling Spirit beat Holy Tutta Bella by 2 lengths in a $26,600 event. She struck again after a $19,600 win by 1 length on February 9.
Where's Frankie is 6 for 21 and sizing up a hat-trick bid on Wednesday as well. On February 1, Where's Frankie had a $18,900 win by a neck then followed up on March 14.
She cleared by 2 ¼ lengths in her next outing, as Where's Frankie continues to get stronger. Smiling Spirit is a threat, but Where's Frankie should get there first.
Race 7
(1) Malibuena
+1200 (12/1)
(3) She's Expensive
+400 (4/1)
(4) Smooth Rithms
+250 (5/2)
(5) Pancakes and Beer
+500 (5/1)
(6) Uptown Rhapsody
+800 (8/1)
(7) Partyatthecapital
+350 (7/2)
Post Time: 3:13 p.m. PST
Distance: 1 Mile
Purse:$13,888
Race 7 is a $13,888 event covering a mile on the dirt. Look at Who B Dat and Smooth Rithms to kick in going into the final furlong.
Who B Dat is 1 for 13 and she has finished in the top-3 in nine of her last 12 races. She is capable, but two of those races where she didn't show came recently.
In her most recent race, Who B Dat finished 4th for a $17,920 prize on March 24. This came after 5th on March 4 in a $30,000 event.
Down to $13,888, Who B Dat should be considered on Wednesday. Smooth Rithms should provide plenty of resistance, though.
Smooth Rithms has a win in 17 attempts, finishing 4th, 2nd, 3rd in her last three races. Two races back, Smooth Rithms placed 2nd behind Mischief Mama by a head in a $15,120 race.
In her most recent attempt, Smooth Rithms showed 3rd on March 28 for a $13,888 prize. Despite the loss, a mile should be much better for her than 5 ½ furlongs.
Upped in trip, Smooth Rithms should appreciate the extra runway down the stretch. The No. 4 should have it on a good day.