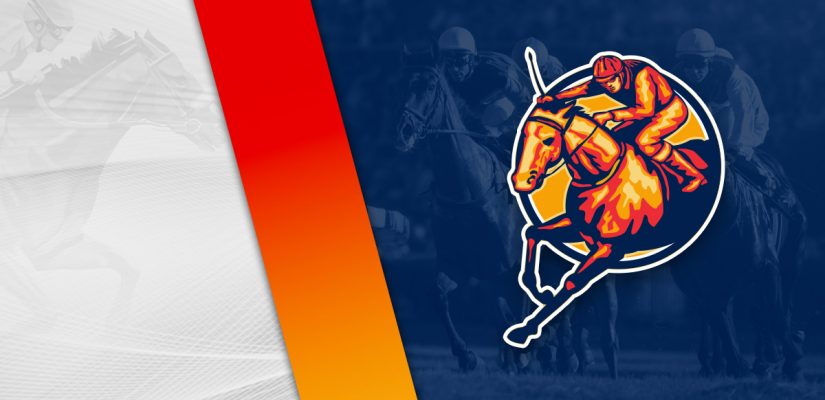 BetOnline has seven racecourses available for wagering on Wednesday afternoon and evening. The same tracks from yesterday are back on the card, while Tampa Bay Downs, Delta Downs, and Charles Town join the party this week.
West Virginia is spoiled with two racecourses under the lights. Charles Town and Mountaineer Park are both racing on Wednesday night. Stakes racing is on a break until Friday at Turf Paradise, Oaklawn Park, and Gulfstream Park.
The biggest race is at Oaklawn with the running of the $150,000 Advent Stakes. It's nice to see Oaklawn Park cards back on the docket. The weekend racing is all about the $750,000 Cigar Mile Handicap (Gr. 1) at Aqueduct Racetrack.
Our first look on Wednesday is at Turf Paradise in Arizona. Turf Paradise has five races on the dirt and three on the turf for $147,420 in prize money. Head below for our free Turf Paradise picks on December 1, 2021.
Race 2
(1) Miss Kitness
-125 (4/5)
(2) Greater Glory
+500 (5/1)
(3) Unchaining Melody
+350 (7/2)
(4) Intoxicating Kiss
+1500 (15/1)
(5) Kissable U
+600 (6/1)
(6) Piper Rose
+400 (4/1)
Post Time: 1:10 p.m. MST
Distance:1 Mile
Purse:$13,130
Race 2 is a $13,130 event covering a mile on the turf. Unchaining Melody and Miss Kitness should have a big chance to get this assignment done with a win.
Unchaining Melody is 3 for 23 in her career, and has finished 6th, 6th, 4th, 5th in her previous four attempts. She most recently finished 5th in a $12,320 race on November 6.
This was after finishing 4th on September 5 for a $14,500 event. Unchaining Melody is going to require more to get into the winner's circle, but might be the only runner to threaten Miss Kitness.
Miss Kitness is 4 for 11 in her career, and has finished 6th, 6th, 1st in her previous three outings. She is coming off a 3 length win over Happy Happy Happy for a $12,320 prize.
That was a solid go for Miss Kitness after finishing 6th for a $25,000 purse. The drop down in grade helped put Miss Kitness on the right track. She should remain on the right track on Wednesday as well.
Race 3
(1) Check And Raise
+1000 (10/1)
(2) Brother Robert
+350 (7/2)
(3) Please Do Tell
+2000 (20/1)
(4) Olympic Express
+300 (3/1)
(5) Aero Street
+500 (5/1)
(6) Don'tteasethetiger
+250 (5/2)
(7) Swamp Souffle
+400 (4/1)
Post Time: 1:39 p.m. MST
Distance:1 Mile
Purse:$14,820
Race 3 is a mile on the dirt for a $14,820 purse. Swamp Souffle and Don'tteasethetiger should have a strong punch in the stretch in this race.
Swamp Souffle is 6 for 34 in his career, and has finished 6th, 3rd, 5th, 6th in his last four outings. He finished 6th for a $20,600 purse on November 16.
Two races earlier, Swamp Souffle showed 3rd in a $24,750 assignment on August 26. His form has regressed since then. He's going down to a $14,820 purse and should have a better chance today.
Don'tteasethetiger is 5 for 23 in her career, and has finished 1st, 1st, 5th in his last three attempts. He was a back-to-back winner on June 27 and July 11.
In his last win, Don'tteasethetiger beat Upo by 2 ¼ lengths in a $12,000 event on July 11. This was after bypassing Unpossible by 1 ½ lengths at the wire for a $12,000 purse in gate-to-wire fashion.
Don'tteasethetiger was unable to follow up for a hat-trick on November 11, going 5th in a $16,400 event at Turf Paradise. He will experience an easier assignment on Wednesday and looks doable.
Race 4
(1) Tamarando's Mine
+300 (3/1)
(3) Whispering Flame
+350 (7/2)
(4) My Name Is Sue
+1500 (15/1)
(5) El Mariachi
+500 (5/1)
(6) Fishin the River
+450 (9/2)
(7) Jazz Story
+800 (8/1)
(8) Tonofsummerfun
+800 (8/1)
Post Time: 2:07 p.m. MST
Distance:1 Mile
Purse:$10,400
Our final selection in the desert is a mile on the dirt for a $10,400 purse. Cowbaby and Tamarando's Mine are held in high regard going into this afternoon.
Cowbaby should be near the front with a chance to strike under the right conditions on Wednesday. He has finished 6th, 2nd in two attempts, finishing 6th on September 17 for a $13,600 prize.
Cowbaby came back on November 9 to place 2nd behind Shakelas Destiny by a half length for a $9,800 purse. That was more acceptable, and he isn't going up that much in class on Wednesday, though should be slightly tougher.
The presence of Tamarando's Mine is winless in seven attempts, but has a good opportunity this afternoon in the desert. He's finished 5th, 3rd, 3rd in his last three outings, showing 3rd in back-to-back races on October 17 and November 17.
In the first start, Tamarando's Mine showed 3rd in a $8,500 event, and then showed again on November 17 with improvement at Turf Paradise in a $9,800 purse. Tamarando's Mine wasn't that far off in a tight finish at the wire.
I think Tamarando's Mine can continue to show improvement Wednesday. If she continues in this direction then a win is likely this afternoon.