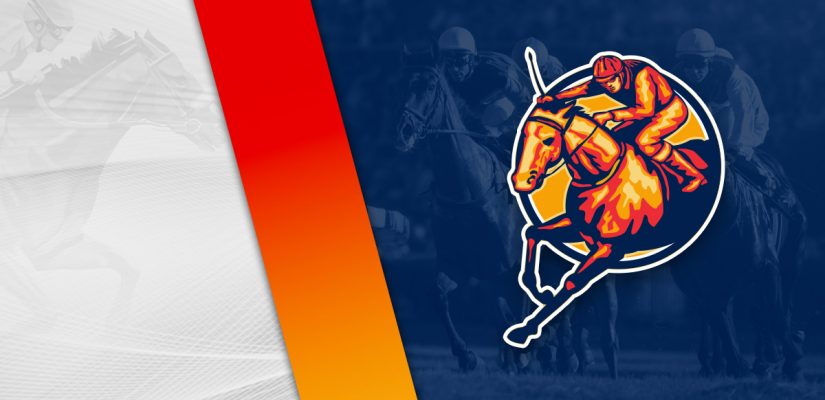 Horse racing is on throughout the US on Friday with several racecourses open for business. BetOnline has 15 race courses currently available for early wagering at the racebook. This isn't the biggest weekend if you are looking for notable stakes racing.
The wealthiest race you'll find on Saturday is the running of the $300,000 Los Alamitos Futurity (Gr. 2). Elsewhere there is the $150,000 Louisiana Champions Day Classic at Fair Grounds Race Course, and the $150,000 Poinsettia Stakes at Oaklawn Park tomorrow.
We have Oaklawn picks on Friday with three selections in Arkansas. Along with Oaklawn, we're going to Turf Paradise for three selections. Turf Paradise has eight races for $114,970 in prize money this afternoon. Head below for free Turf Paradise picks for December 10, 2021.
Race 2
(1) Miss Glorious
+160 (8/5)
(2) Boogie Two Shoes
+300 (3/1)
(3) Maybee a Diva
+500 (5/1)
(4) Lady Jade
+1200 (12/1)
(5) Twitterati
+1000 (10/1)
(6) Madigan Squeeze
+350 (7/2)
Post Time: 1:10 p.m. MST
Distance:6 Furlongs
Purse:$14,300
Race 2 covers 6 furlongs for a $14,300 purse. Boogie Two Shoes and Miss Glorious should be in good form on these terms.
Boogie Two Shoes is a two-time winner through ten attempts, finishing 3rd, 4th, 3rd, 2nd in four outings.
In her last outing, Boogie Two Shoes placed 2nd behind Burnadebt by 4 ¾ lengths in a $13,000 race on September 8. That was a fine effort after showing 3rd on August 31 in a $30,600 assignment.
She's been working hard since her last appearance in September. Boogie Two Shoes was clocked at 59.60 seconds at 4 furlongs on November 19, and a lengthy mile workout at 1:47.20 on December 2.
Miss Glorious is 2 for 10 and has finished 1st, 2nd, 4th in his previous three attempts. In her latest win, she defeated House of Targaryen by a nose in a $21,000 purse on September 11.
She most recently finished 4th in a $14,000 event on November 19. Disappointing in that spot, but this field looks easier to navigate. Look for Miss Glorious to edge out Boogie Two Shoes.
Race 5
(2) Give a Little
+500 (5/1)
(3) Not Necessarily
+500 (5/1)
(4) My Name Is Sue
+1200 (12/1)
(7) Scratch Me
+800 (8/1)
Post Time: 2:44 p.m. MST
Distance:6 Furlongs
Purse:$10,400
Race 5 is a 6-furlong event for a $10,400 purse on Friday afternoon in the desert. Give a Little and Roadside are live contenders to win it.
Give a Little should have an easier experience in this one after struggling. He's finished 4th, 6th, 6th, 4th in four attempts.
The gelding most recently finished 4th in a $9,800 event on November 17. This was after finishing 6th in a $11,600 race on November 5.
Roadside should be tough for this field to beat. He's finished 4th, 5th, 2nd, 6th, 3rd, 5th in six outings.
In his last go on the track, Roadside finished 5th for a $20,600 purse on November 22. That was disappointing after showing 3rd in a $21,000 assignment.
All the way down to $10,400, look for Roadside to draw clear away from the field on Friday afternoon.
Race 7
(4) Perky Brunette
+1500 (15/1)
(5) Twilight Galaxy
+500 (5/1)
(6) Daddys Little Girl
+1200 (12/1)
(8) Don't Rub It
+400 (4/1)
Post Time: 3:48 p.m. MST
Distance:6 ½ Furlongs
Purse:$11,050
Race 7 is a $11,050 event covering 6 ½ furlongs on the dirt. Sayitall and Gold Rose should put together strong performance for a win in this one.
Sayitall is a two-time winner through ten attempts, with a bold bid on June 27 to beat Stars of Bluegrass by 1 ¾ lengths for a $10,000 purse.
Since then, Sayitall has been cold, going 5th, 6th, 4th, 6th in four outings. In his latest outing, he finished 6th in a $10,000 assignment.
Gold Rose should be the horse to beat if she wants to go this afternoon. The filly is 2 for 9 and has finished 1st, 1st, 2nd in her last three.
She was a back-to-back winner on August 28 and September 25 in a $8,580 event, and then a 2 length win for $9,460.
In her next attempt, Gold Rose placed 2nd behind Fictional by 2 ¼ lengths for a $10,400 prize. That was a pretty good go at it, and similar form should yield a win versus this field.
She is consistent and has to be considered on Friday afternoon in Race 7.