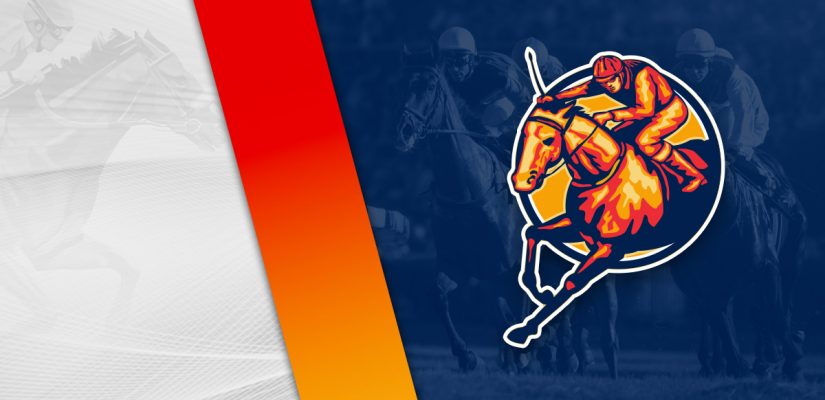 We're going to the horse racing card on Monday looking for winning runners. BetOnline has only three racecourses on the thoroughbred circuit today. As we approach Christmas, things begin to slow down during the week.
There's still ponies to bet on, though. BetOnline has Parx and Turf Paradise in the afternoon, and then Mountaineer Park in the evening. If you want to bet on afternoon or twilight racing, then both are covered despite only three tracks.
For our first look on Monday, we're checking what's going on at Turf Paradise in Arizona. Turf Paradise has eight races worth $157,950 in prize money today. Head below for our free Turf Paradise picks on December 13, 2021.
Race 1
(2) Stackin Silver
+350 (7/2)
(3) Loose Diamond
+400 (4/1)
(4) Arizona Moon
+450 (9/2)
(5) Dynamic Ruler
+300 (3/1)
(6) Hard to Deny
+800 (8/1)
Post Time: 12:40 p.m. MST
Distance: 1 Mile
Purse:$33,150
The first event at Turf Paradise is a $33,150 event covering a mile on the dirt. Dynamic Ruler and Raagheb should be top contenders to win this spot.
Dynamic Ruler is a three-time winner through 40 attempts. Not the best strike rate, but this looks doable on Monday.
Dynamic Ruler finished 4th, 2nd, 3rd in his previous three outings. He placed 2nd behind Raagheb by ¾ lengths in a $30,800 race on November 8, and then came back to show 3rd on November 26 for a $60,000 purse.
Raagheb is 11 for 57 in his career, and finished in the top-2 in seven of his last eight and top-3 in all eight. He beat Dynamic Ruler, and then had another good run on November 26.
In his last attempt, Raagheb placed 2nd behind Tiger Dad by 1 ½ lengths in a $60,000 assignment. Solid go at it and he's down in class. I like his chances from the No. 1 hole.
Race 3
(2) Miss Important
+600 (6/1)
(4) Just Classy
+500 (5/1)
(5) Sure Angel
+500 (5/1)
(6) Iknowyourface
+1000 (10/1)
(7) Semi Sweet
+450 (9/2)
Post Time: 1:40 p.m. MST
Distance:1 Mile
Purse:$26,650
I'm targeting Race 3 at Turf Paradise on Monday afternoon. Consider Just Classy and Bold Rey in this race.
Just Classy is 7 for 28 and has been in consistency mode since 2020. The filly has finished in the top-3 in 16 straight races.
It's hard to argue with that form. Expect her to be close again on her return to Turf Paradise.
She's coming over from Grants Pass after finishing 3rd, 2nd, 1st in her last three, winning on October 12 by 3 ¾ lengths in a $7,700 event. This was after placing behind Xtrafine Xtina by 2 ¼ lengths for $8,300.
This will be tougher, especially with Bold Rey involved in the race. Bold Rey is 11 for 36 in her career, with the mare going in the top-3 in 14 straight.
She won four in a row at Turf Paradise and Arizona Downs from April 9 to July 6, and then found tougher races. In her latest, she finished 5th in the $60,000 City of Phoenix Stakes on November 26.
Back down in grade, Bold Rey should have success against this field for a $26,650 prize.
Race 6
(1) Our Money Cat
+600 (6/1)
(2) Shotgun Rider
+500 (5/1)
(3) Midnight Luck
+1200 (12/1)
(4) Blues Rapper
+800 (8/1)
(5) Montana Jack
+2000 (20/1)
(6) Price to Pay
+800 (8/1)
(7) Rise Up Moscow
+250 (5/2)
(8) Lil' Ninja
+450 (9/2)
(9) Autism Savant
+350 (7/2)
Post Time: 3:14 p.m. MST
Distance:6 ½ Furlongs
Purse:$10,660
Race 6 at 6 ½ furlongs for a $10,600 purse looks bettable in this one. Shotgun Rider and Rise Up Moscow should see a good run on Monday.
Shotgun Rider is 1 for 10 with a winning trip on August 7. He has gone winless in four races since then.
Shotgun Rider finished 3rd, 4th, 2nd in his last three. In his last outing, Shotgun Rider carried on well to place 2nd behind Seattle See Ya by 4 lengths in this class.
Remaining in the $10,660 grade, expect a close run from Shotgun Rider. Rise Up Moscow is a one-time winner through six attempts, and coming off a 2 ½ length win in a $12,350 race on November 26.
Before that run, Rise Up Moscow placed 2nd behind Squared Up by 4 lengths in a $11,600 race. This should be a touch easier than both of those races.
My most confident play in Race 6 is behind Rise Up Moscow to win.