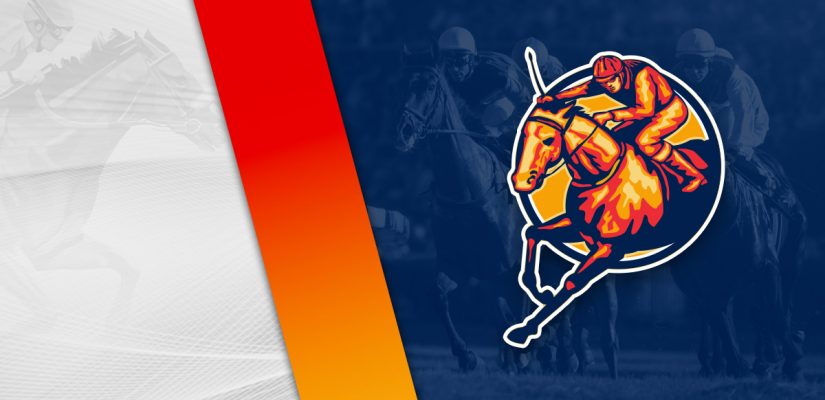 We're off and running on Tuesday afternoon at the racetrack. BetOnline has four racecourses available for wagering on this card. There's an extra racetrack from yesterday after there were only four racecourses on Monday.
It's light racing during this time of the year before Christmas. There are a couple of decently sized stakes races coming up on Saturday.
There are two $500,000 New York Stallion Series races at Aqueduct Racetrack, so that's something to look forward to. The most notable racing coming up is the Pegasus at Gulfstream Park. We'll get back to million dollar racing then.
Our first stop on Tuesday is at Turf Paradise in Arizona, and then we'll head to Penn National Race Course for evening racing later in the day. Head below for our free Turf Paradise picks on December 14, 2021.
Race 2
(1) Club Mesquite
+300 (3/1)
(2) High Flyin Tiger
+2000 (20/1)
(3) Extremely Wicked
+250 (5/2)
(4) Warfront Fighter
+200 (2/1)
(5) Sandman's Legacy
+600 (6/1)
(7) Lucky Chance
+1000 (10/1)
Post Time: 1:10 p.m. MST
Distance: 1 Mile 70 Yards
Purse:$14,300
Race 2 is a $14,300 event covering a mile and 70 yards on the dirt. Club Mesquite and Warfront Fighter are likely going to be up front in the stretch run.
Club Mesquite is winless in six attempts, and has finished 4th, 6th, 3rd in his previous three outings. He's coming off a decent performance to show 3rd in a $22,100 assignment.
That was acceptable, but Club Mesquite is looking for more and should probably do better down in grade to $14,300. After showing for the first time in his career, Club Mesquite should have a big say.
Warfront Fighter is winless in 19 attempts, but should have a chance in this one. He transfers from Del Mar where he's accustomed to racing against strong horses.
He's only raced at Aqueduct, Belmont, and Del Mar in his career. In his latest attempt, Warfront Fighter finished 4th in a $25,000 race on November 20.
On a transfer to Turf Paradise and pointed to a $14,300 event, the easiest of his career, this should be the spot for him.
Race 3
(1) Macchiato D'oro
+500 (5/1)
(2) Classic Luck
+400 (4/1)
(3) Prince Otto
+600 (6/1)
(4) Gabby Tom
+2000 (20/1)
(5) Silver Kid
+800 (8/1)
(6) Greenbrier
+350 (7/2)
(7) Majestic Street
+160 (8/5)
Post Time: 1:40 p.m. MST
Distance:1 ⅛ Miles
Purse:$22,100
Race 3 runs for 1 ⅛ miles on the dirt. Macchiato D'oro and Majestic Street should have a big run in the stretch run on Tuesday afternoon.
Macchiato D'oro made his debut on November 17 and ran a good race to show 3rd for a $20,600 purse. It was a decent start to the $100,000 colt's career, but at that price tag, more will be expected in the future.
For a $100,000 horse, winning in these grades is required work. He's coming off a blazing fast workout time of 59.40 at 4 furlongs on December 9.
If Macchiato D'oro can build on his debut, he has to be in consideration to strike in Race 3. Majestic Street from the outside should give him a big challenge.
Majestic Street is winless in five attempts, but coming on strong. He has finished 7th, 5th, 2nd, 5th, 2nd in his last five.
In his latest outing, Majestic Street placed 2nd behind Larry's Legend by a half length for a $20,600 purse. That was a good run and should put Majestic Street near the front in the same form.
All of the value has to be on the No. 1 in this one, though. I am going to side with Macchiato D'oro at this price.
Race 7
(2) South Fresno
+800 (8/1)
(3) Tapit At Midnight
+2000 (20/1)
(4) Dyna Cat
+2000 (20/1)
(5) Chromium
+1000 (10/1)
(6) Plum Lucky
+1000 (10/1)
(7) Little John
+2000 (20/1)
(8) Flycatcher
+600 (6/1)
(9) Six Point Rack
+400 (4/1)
(10) Press Briefing
+300 (3/1)
(11) King Lebron
+600 (6/1)
Post Time: 3:28 p.m. MST
Distance:6 ½ Furlongs
Purse:$10,660
Race 7 goes off for 6 ½ furlongs on the dirt. Blank It and Press Briefing should be top contenders in this one.
Blank It is 7 for 41 in his career, and has finished 1st, 2nd in his previous two attempts. He's finished 2nd, 6th, 1st, 2nd in his last four outings.
Blank It won an assignment two races back at Turf Paradise by 1 ¼ lengths over Thetrailerguy for a $10,040 prize. Not bad.
He was unable to follow up in his next race, placing 2nd behind Out for Justice by a neck for $10,660. Similar form will yield solid results for Blank It.
Press Briefing is 3 for 13, finishing 2nd, 4th, 1st, 6th in his last four. The gelding was a half-length win over Very Irish in a $13,000 race.
He couldn't follow up on November 24, going 6th in a $23,600 race. That was too tough, but Press Briefing is back down to $10,660 and should find this doable.