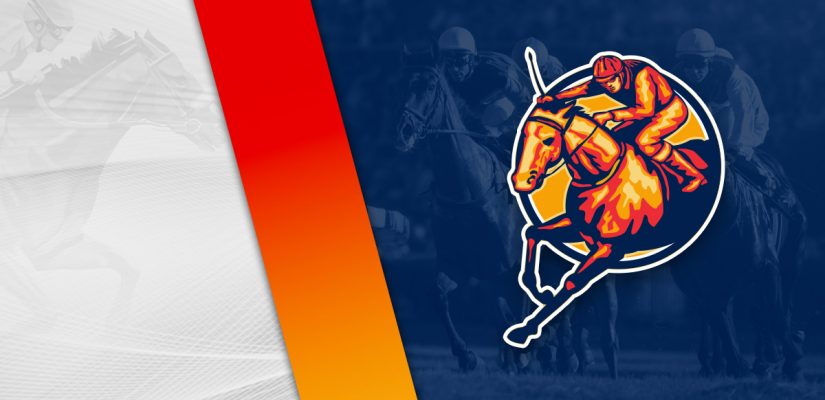 We have two more racecourses handicapped on Thursday in the US. You aren't going to any stakes racing on Thursday, but that will change on Friday. There are at least seven stakes races in the US tomorrow.
Turf Paradise has four very small stakes races worth $35,000. That's not much of a stakes race at $35,000. Gulfstream Park has a couple of $75,000 stakes races, while Oaklawn Park is home to the feature of the day with the $150,000 Advent Stakes.
I'm heading to Turf Paradise on Thursday for this $110,340 card, seven of which are on the dirt and two on the turf. There are a few quarter horse races on the Thursday slate today. Head below for our free Turf Paradise picks for December 2, 2021.
Race 2
(1) Republic Anne
+400 (4/1)
(2) Squid Word
+250 (5/2)
(3) Sassies Blues Girl
+350 (7/2)
(4) Jess Packn Heat
+450 (9/2)
(5) Ole Town Road
+800 (8/1)
(6) Sunday Scheming
+800 (8/1)
Post Time: 12:30 p.m. MST
Distance:400 Yards
Purse:$10,000
Race 2 is a $10,000 event covering 400 yards. If you couldn't tell this is a quarter horse race. Sassies Blues Girl and Squid Word should have a big presence in the stretch.
Sassies Blues Girl is 3 for 12 in her career, and has finished 4th, 4th, 8th in her previous three attempts. In her latest outing, she finished 8th in the $175,000 Governor's Cup Derby (Gr. 2) in August.
Prior to that outing, Sassies Blue Girl finished 4th in a $6,000 event, so that was quite the class hike. The filly will go for a $10,000 purse on Thursday. She should have a chance at this level.
Squid Word should be tough out of the gate in this one. He's finished 3 for 13, going 1st, 3rd in his last two outings.
Squid Word beat Heatedly by a neck with a time of 15.472 seconds at 300 yards. He didn't follow up, but still ran well on October 16 in the $8,000 Los Alamitos Super Derby Trial.
He was bumped late to throw him off, but still finished well with a time of 20.005 seconds at 400 yards. The same form should yield promising results for Squid Word in this event.
Race 4
(1) Gray Admiral
+160 (8/5)
(2) Perfect Come Back
+250 (5/2)
(3) Christine's Jack
+400 (4/1)
(4) Candy Wompus
+600 (6/1)
(5) Poppy's C Note
+1000 (10/1)
(6) Its Five Somewhere
+1200 (12/1)
(7) Chieftain's Lad
+800 (8/1)
Post Time: 1:30 p.m. MST
Distance:1 Mile
Purse:$12,090
Race 4 covers a mile for a $12,090 purse. This one looks like it should be between Perfect Come Back and Gray Admiral in the stretch. A duel wouldn't be surprising.
Perfect Come Back is 7 for 43 and a consistent gelding recently. He's finished in the top-2 in seven of his last eight attempts. In the one race he didn't, Perfect Come Back was DNF on October 11.
After getting close and knocking on the door in 2nd, Perfect Come Back broke through for a ¾ length win in a $25,000 assignment on November 9 in the Grants Pass Mile Stakes.
Perfect Come Back transfers from Grants Pass to Turf Paradise on Thursday. He is going to find tougher opponents here, but should be good based on recent form.
Gray Admiral is 8 for 43 in his career, and has finished 2nd, 1st, 1st, 2nd in his last four outings. In his last win, Gray Admiral defeated Nevadan by 4 ¼ lengths for a $11,360 prize.
That was a nice run from Gray Admiral, and he looked good again on November 18, placing 2nd behind Mystic Reality by a half length for a $16,400 purse.
That was still a good attempt despite the tougher grade. If Gray Admiral is interested in running for this event, he has a good chance of achieving a win.
Race 5
(1) Wishful Won
+800 (8/1)
(2) Aprilinthepines
+600 (6/1)
(3) Silly Notion
+1000 (10/1)
(6) Ebb and Flow
+2000 (20/1)
(7) Shes Got The Power
+800 (8/1)
Post Time: 2:00 p.m. MST
Distance:7 ½ Furlongs
Purse:$14,300
Race 5 looks like a good chance for Aquinas and Galileta in this $14,300 event covering 7 ½ furlongs. Aquinas has a big chance in this one based on recent form.
She is 2 for 8 in her career, and coming off one of the best attempts of her career. It was a winning attempt by Aquinas by 1 ½ lengths over Princess Soiree on November 11 for a $13,160 purse.
Before that try, Aquinas finished 4th for a $9,460 purse, so there was some noted improvement in form. Expect Aquinas to have a big chance to get this one done Thursday.
Galileta has been running well, but hasn't had a win to show for his effort recently. He's finished 3rd, 5th, 2nd in his last three races.
In his last outing, Galileta looked good placing 2nd behind Wind Tartare by 4 lengths for a $23,00 purse. Not bad and a drop to $14,300 should help plenty.