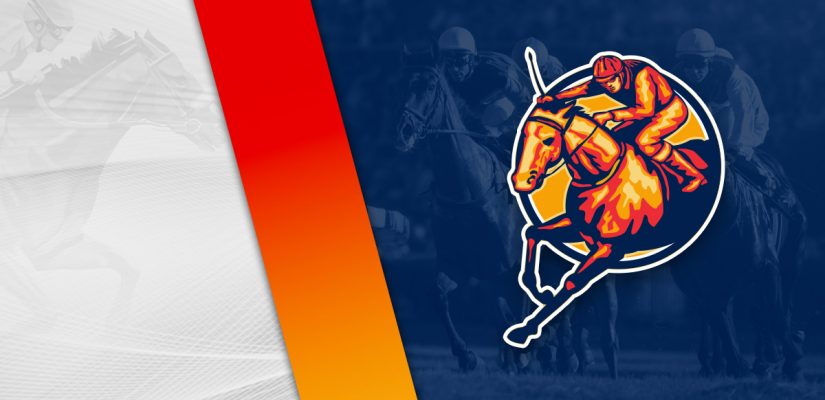 There are four racecourses available for wagering at BetOnline on Monday afternoon. You can find racing out east and further out west at Turf Paradise in the desert. There isn't any stakes racing on this card, but it's nice to see Fair Grounds Race Course open Monday.
We are going to test our skills and luck at two race tracks on this schedule. If you're looking for stakes racing, then there is plenty of it coming up the day after Christmas, a day some of us know as Boxing Day.
Fair Grounds, Laurel Park, and Santa Park all have plenty of stakes racing then. The biggest events are being held at Santa Anita Park with three $300,000 graded events planned in California next weekend.
On Christmas Eve, you can check out the $100,000 H. Allen Jerkens Stakes at Gulfstream Park. For Monday, we're at Fair Grounds Race Course and Turf Paradise. Turf Paradise has nine races with $133,560 in prize money up for grabs.
Race 5
(1) Playoff Bound
+300 (3/1)
(2) More Honor
+1200 (12/1)
(3) Themanbehindtheman
+800 (8/1)
(4) Passed by Paul
+500 (5/1)
(7) Something Super
+600 (6/1)
Post Time: 2:25 p.m. MST
Distance:1 Mile
Purse:$15,960
Race 5 is a $15,960 event covering a mile on the turf. Look at Mo Bob and Playoff Bound as potential winners in this event.
Mo Bob is 6 for 30 in his career and has finished 1st, 5th, 10th, 8th in his previous four attempts. Mo Bob defeated Soberano by a nose in a $19,000 purse on April 9.
Since then, Mo Bob finished well outside of the top-3. In his most recent outing, he was 8th on October 31 in a $18,000 assignment. This was after going 10th on May 16 for $31,000.
Playoff Bound is 8 for 35 in his career, finishing 7th, 7th, 1st in his last three attempts. He is coming off a win on November 30 in a $13,130 event by 1 ¾ lengths.
That was a bit too easy after finishing 7th on August 22. Playoff Bound was bumped in that race and never recovered. As far as today goes, Playoff Bound appears to be catching some solid value to win.
Race 7
(1) Perky Brunette
+2000 (20/1)
(2) Don't Rub It
+800 (8/1)
(4) Daddys Little Girl
+2000 (20/1)
(7) Callemjessiejames
+600 (6/1)
(8) Foxy Carmela
+1000 (610/1)
Post Time: 3:24 p.m. MST
Distance: 6 ½ Furlongs
Purse:$11,900
Race 7 looks like a profitable race at Turf Paradise over 6 ½ furlongs. Sayitall and Gold Rose should be tough to beat on these terms.
Sayitall is a two-time winner through ten attempts, finishing 5th, 6th, 4th, 6th in four assignments. In her latest go, Sayitall finished 6th in a $10,000 race on November 12.
This was after going 4th on October 15 for a $12,000 purse. Hanging around the same class, Sayitall might be worth a look versus this field.
Gold Rose is 2 for 9 in her career, with the filly finishing 1st, 1st, 2nd in her previous three events. She is consistent and should do well again on Monday.
Gold Rose was a back-to-back winner in a $8,580 and $9,460 event on August 28 and September 25. She was unable to complete the hat-trick, but held well to place 2nd behind Fictional by 2 ¼ lengths in a $10,400 race.
This is a slightly higher grade on Monday, but the competition doesn't appear the toughest. I'd consider Gold Rose at 6 ½ furlongs.
Race 8
(1) Toro De Toro
+800 (8/1)
(5) Joejoe's Kingdom
+2000 (20/1)
(7) Vidaks Back
+600 (6/1)
(8) Coastline Sermon
+800 (8/1)
(9) Crack a Cold One
+1000 (10/1)
(10) Regal Candy
+2000 (20/1)
(11) Confidentially Who
+3000 (30/1)
Post Time: 3:53 p.m. MST
Distance:5 Furlongs
Purse:$11,480
Race 8 goes for 5 furlongs on the dirt Monday afternoon. Hermano and Al Rhythm are likely to figure into the end of the race.
Hermano is 5 for 28 and should have a good look at the winner's circle after going winless in 11 attempts. In his last three outings, Hermano finished 7th, 2nd, 5th in three assignments.
He placed 2nd behind Chill Haze by 2 ½ lengths for a $10,040 race on November 17. That was a decent attempt from Hermano, and then 5th on November 26 a week later in a $10,660 event.
Al Rhythm should have a strong presence in the stretch in this one. He is 6 for 23 and should go well on Monday.
Al Rhythm has been a consistent operator finishing 1st, 2nd, 1st, 4th in his last four assignments. Two races back, Al Rhythm struck with a neck win for a $12,000 purse.
In his last outing, Al Rhythm finished 4th for a $16,000 prize on September 12. That was too tough, so it's back down in class to where he's most comfortable. This looks like a winnable trip for Al Rhythm.