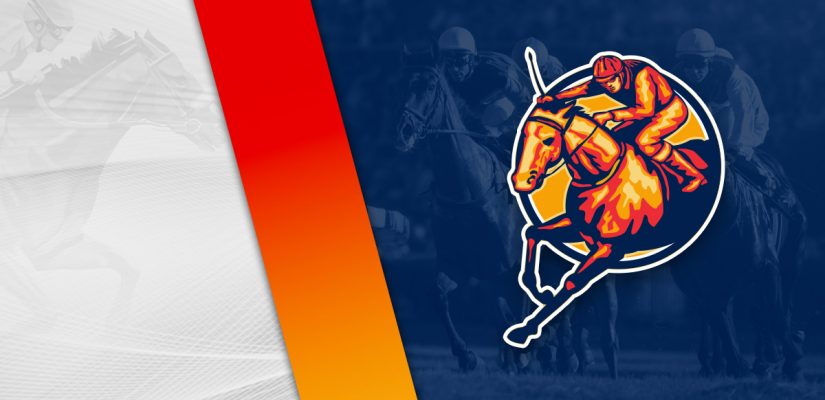 BetOnline has six racecourses for wagering on Wednesday afternoon and evening. There's no stakes racing today, nor is there any on Saturday, unless you want to go to Japan for the Hanshin Cup (Gr. 2). The $100,000 H. Allen Jerkens is scheduled for Christmas Eve at Gulfstream Park.
The big stakes races will take place on Sunday this weekend. Santa Anita Park has the most notable graded racing, with three $300,000 events. There is the Runhappy Malibu Stakes (Gr. 1), American Oaks (Gr. 1), and Mathis Brothers Mile (Gr. 2) on Sunday afternoon at Santa Anita.
We're pointing to Tampa Bay Downs and Turf Paradise on Wednesday. Turf Paradise has a nine-race card with $156,700 in prize money available. Head below for our free Turf Paradise picks for December 22, 2021.
Race 3
(2) Rational
+1200 (12/1)
(3) Random Pleasure
+1500 (15/1)
(4) Kandi Spun
+500 (5/1)
(5) Info's Treasure
+200 (2/1)
(6) Appeartotrust
+250 (5/2)
Post Time: 1:25 p.m. MST
Distance:1 Mile
Purse:$11,480
Race 3 goes for a mile on the dirt for an $11,480 prize. Considerations on your shortlist for Mini Mags and Info's Treasure should be made.
Mini Mags is a one-time winner through 12 assignments, with a winning run on September 10 at Aqueduct Racetrack for a $6,800 purse. That was down in class and Mini Mags delivered.
Since then, Mini Mags has gone 7th, 8th, 2nd, 5th in four attempts. She looked good two races back, placing 2nd behind Jazzy Einstein by 1 ¾ lengths for $10,660.
However, regressed to 5th on December 13 in the same grade. The value might still be good on Mini Mags if the price is right.
Info's Treasure is a one-timer, with a win on January 17, 2020 at Santa Anita. That was a while ago, with Info's Treasure going winless in 13 races since then.
This should be much easier for him, though. In his latest attempt, Info's Treasure finished 5th in an $11,500 race. He's not stepping down to a lower class, but the competition looks beatable here.
Race 5
(2) Lookinandcookin
+400 (4/1)
(3) Copper Peg
+1500 (15/1)
(4) Special Lesson
+1000 (10/1)
(5) Aintthatrightuhhuh
+1200 (12/1)
(6) Joel's Girl
+1500 (15/1)
(7) Elle Victoire
-125 (4/5)
(8) Snoozy Suzy
+800 (8/1)
Post Time: 2:44 p.m. MST
Distance: 6 Furlongs
Purse:$11,200
Race 5 is a 6-furlong event for an $11,200 purse. Lookinandcookin and Elle Victoire should be top contenders in this one.
Lookinandcookin has finished 3rd, 4th in her career. The mare has looked fine, but is going to be asked to do more on Wednesday.
She showed 3rd as a rookie on September 12 in a $13,600 event, and then came back to finish 4th on November 8 in her debut at Turf Paradise.
That was an alright performance, with Lookinandcookin more than 10 lengths off the pace. Improvement will have to be made to keep up with Elle Victoire, but she does draw a favorable post position.
Elle Victoire is coming on for Jonathan Wong, and probably found a race she can manage today. In five attempts, she's gone 9th, 4th, 3rd, 2nd, 5th.
Two races back, Elle Victoire placed 2nd behind Candy Runner by ¾ lengths for a $10,000 assignment at Golden Gate. That form would likely put Elle Victoire ahead here.
In her next and most recent showing, she finished 5th on November 20 in the same grade at 5 ½ furlongs. An extra half-furlong should serve her well versus this weak field.
Race 6
(1) Bob's All In
+350 (7/2)
(2) Gordy's Rules
+1000 (10/1)
(4) Mr. Pickles
+200 (2/1)
(5) Intimidating
+1500 (15/1)
(6) Gabo's Macondo
+500 (5/1)
(7) Thetrailerguy
+600 (6/1)
(8) Our Dandy's Boy
+500 (5/1)
Post Time: 2:53 p.m. MST
Distance:1 Mile
Purse:$14,140
The sixth races look like a gallop between Bob's All In and Mr. Pickles at the wire. Bob's All In is a 62-race veteran, going 3rd, 2nd, 7th in his last three outings.
He placed 2nd behind Giant Payday by 3 ½ lengths on November 17 for a $23,600 purse in an effective display. Bob's All In came back on December 9 to finish 7th for a $25,350 purse.
Bob's All In is seeing a big class drop on Wednesday and should manage this one better. Mr Pickles should be there to push Bob's All In.
Mr. Pickles is 3 for 17 and has finished 1st, 3rd, 2nd, 4th, 6th in his previous five looks. He was a winner on July 16 in a $17,000 event, beating Dealers Hand by 1 ¾ lengths.
Mr. Pickles most recently found his last race too tough on November 14 at Del Mar. Attempting a race versus tougher foes at Del Mar, Mr. Pickles finished 6th in a $30,000 event.
On a transfer to Turf Paradise where weaker competition awaits, Mr. Pickles should be a tough customer in Race 6. He should have this one a solid go at the top prize.