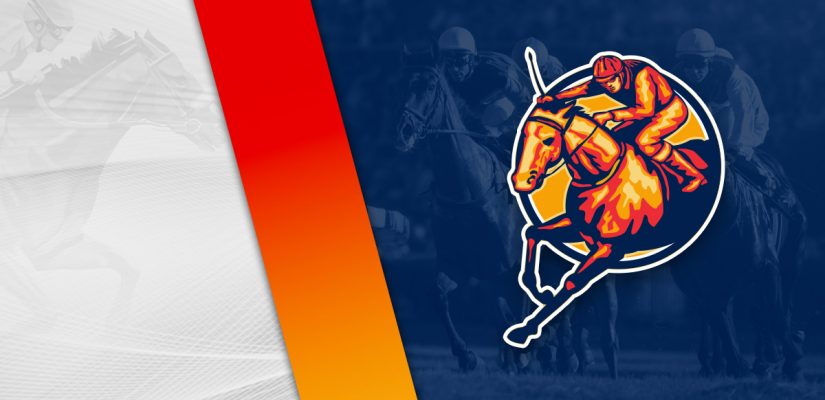 Back to regularly scheduled programming Tuesday afternoon on the racetrack. After a long weekend of holiday action, BetOnline has three racecourses available for wagering.
Parx, Penn National, and Turf Paradise are running on Tuesday afternoon. It was nice to have a fairly big card on the docket yesterday. There were six racecourses, including Santa Anita Park on Monday.
There is stakes racing at Parx in Philadelphia this afternoon. The Blitzen, Kris Kringle, and Mrs. Claus Stakes, all worth $100,000 are scheduled for Tuesday.
For our first look on Tuesday, we're at Turf Paradise for a $140,980 card. Turf Paradise has eight races in the desert. Head below for our free Turf Paradise picks on December 28, 2021.
Race 1
(1) Prayfortaters
+800 (8/1)
(2) Gato Siciliano
+1500 (15/1)
(3) Ellie the Nurse
+600 (6/1)
(5) Quirky Chaos
+400 (4/1)
(6) Surfer Blake
+600 (6/1)
(7) Blame the Devil
+300 (3/1)
(8) Attorney Louis
+500 (5/1)
Post Time: 12:40 p.m. MST
Distance: 4 ½ Furlongs
Purse:$13,300
The first race in the desert covers 4 ½ furlongs on the dirt. Quirky Chaos and Blame the Devil should be value on Tuesday afternoon.
Blame the Devil has finished 5th, 7th, 9th, 2nd in his previous four attempts. In his last race, Blame the Devil finished 6 ¾ lengths for $12,350.
Prior to that attempt, Blame the Devil finished 9th for $20,600 on November 22. The class drop helped and this assignment looks manageable.
Quirky Chaos is 2nd, 8th, 5th, 6th in his career. He opened well, placing 2nd behind U S Deputy by 1 ½ lengths on September 11. In his last go, Quirky Chaos was 6th for $10,500 on December 5.
For the first in his career, he's going on Lasix and lowering the claiming tag. There appears some value at this price despite recent struggles at Golden Gate Fields.
Race 4
(2) Premier League
+2000 (20/1)
(4) Muskyman
+2000 (20/1)
(5) Sand Walker
+140 (7/5)
(6) Planet Nine
+1200 (12/1)
(8) Top Rocket
+500 (5/1)
(9) Papa's Honey
+800 (8/1)
(10) Marue It Up
+600 (6/1)
Post Time: 2:12 p.m. MST
Distance:1 Mile
Purse:$11,900
Race 4 is an $11,900 event covering a mile on the dirt. Consider Red Mamba and Sand Walker to take Race 4 down.
Red Mamba is 2 for 11 in his career. The gelding has finished 2nd, 1st, 1st, 5th in his previous four outings.
He won back-to-back outings on August 5 and August 27. In the first win, Red Mamba defeated Funny Actor by 9 ½ lengths for $10,000.
Red Mamba followed up with a South Al Sparky by ¾ lengths in an $11,500 assignment. He dropped off in form most recently, though.
Red Mamba finished 5th in an $11,025 race. If he gets back to past form, Red Mamba will have a chance.
Sand Walker is 2 for 18 in his career and has finished 8th, 4th, 7th in his last three. He went 7th on December 9 for $13,130 after 4th on November 15 in a $13,400 race.
This should be a solid go for Sand Walker down in class. Expect Sand Walker to be the best here.
Race 5
(2) Creative Feature
+2000 (20/1)
(4) Imaroyalflush
+800 (8/1)
(5) The Black Strat
+1500 (15/1)
(6) Resultant
+1200 (12/1)
(7) Ag Minister
+600 (6/1)
(9) Commissioner David
+500 (5/1)
(10) Ravina Lane
+400 (4/1)
(11) Hannigan
+1000 (10/1)
(12) Creme de La Chrome
+300 (3/1)
Post Time: 2:42 p.m. MST
Distance: 5 ½ Furlongs
Purse:$23,800
Race 5 is a $23,800 event covering 5 ½ furlongs on the dirt. I'd look at Ravina Lane and Creme de La Chrome as potential winners in this spot.
Ravina Lane is winless in two attempts, going 5th, 3rd on November 10 and December 3. In his first race, Ravina Lane finished 5th for a $15,000 event.
He showed improvement on December 3 a few weeks back. The gelding showed 3rd for $60,000. That was well up and class and Ravina Lane handled it pretty well.
Creme de La Chrome made his debut on December 7 and looked strong. The colt placed 2nd behind Mongolian Memory by 5 ½ lengths in a $22,100 race.
That was a pretty decent attempt and he's going to be open to improvement with his rookie run out of the way. The value is good with Creme de La Chrome.