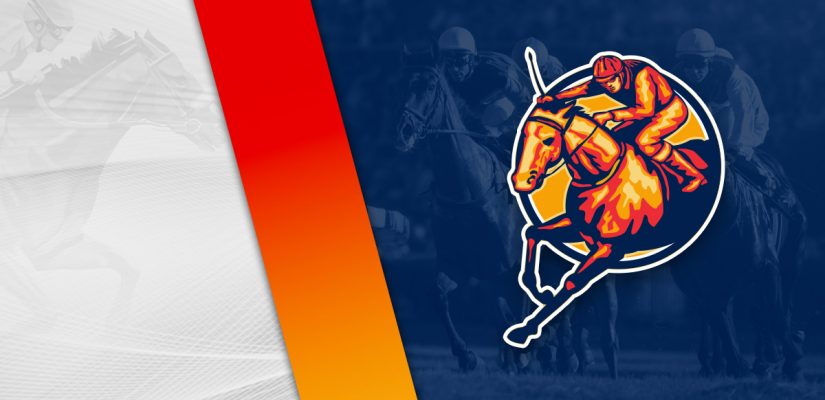 BetOnline opens the week with four thoroughbred tracks for wagering on Monday. You aren't going to find any stakes racing, but there is a midweek stakes event tomorrow afternoon. Parx has the $200,000 Pennsylvania Nursery Stakes scheduled in Philadelphia on Tuesday.
There's only one race next Saturday worth more than $200,000, so this is going to be one of the biggest events you'll see in the next week. I haven't handicapped the Parx card for tomorrow. I'm not sure if I will be playing it or not. We shall see.
For our first stop on Monday, I'm heading to Turf Paradise in the desert. Turf Paradise has eight races worth $151,970 in prize money. Head below for free Turf Paradise picks for December 6, 2021.
Race 1
(1) After the Candy
+250 (5/2)
(2) Attorney Louis
+400 (4/1)
(3) Pretty Loud
+350 (7/2)
(4) Frog Walker
+500 (5/1)
(6) Blame the Devil
+450 (9/2)
(7) Lee Costa Me
+1000 (10/1)
Post Time: 12:40 p.m. MST
Distance:5 ½ Furlongs
Purse:$12,350
The first race at Turf Paradise is a 5 ½ furlong race for a $12,350 purse. Attorney Louis and After the Candy should be tough to compete with in this one.
Attorney Louis has finished 8th, 4th, 5th, 10th in his previous four attempts. His coming off a disappointing 10th on November 22 in a $20,600 event.
That was enough to ease Attorney Louis in class to $12,350 on Monday. The colt should be improved in this grade, though After the Candy should threaten.
After the Candy has finished 9th, 3rd, 6th, 8th, 9th in five races. In his latest outing, he was 9th in a $27,000 assignment on November 19 at Del Mar.
He's transferring here after racing at Del Mar and Sanita Park. After the Candy will find much easier competition at Turf Paradise. There's a good chance at a win in this spot.
Race 5
(1) In the Red
+800 (8/1)
(2) Champion Risk
+2000 (20/1)
(4) Ashley's New Shoes
+400 (4/1)
(5) Time for Gold
+300 (3/1)
(6) Single Lady
+450 (9/2)
(7) Tribal Bid
+600 (6/1)
(9) My Crafty Gal
+250 (5/2)
Post Time: 2:43 p.m. MST
Distance:5 Furlongs
Purse:$26,650
Race 5 is a $26,650 event covering 5 furlongs on the turf. Look at Quatro and My Crafty Gal to have a big chance to get in on these terms.
Quatro is 2 for 11 and has stakes experience. She has been in five stakes races in her career. None were wins, but it's good for the experience.
Quatro has finished 5th, 3rd, 5th, 2nd in her previous four attempts. In her last go, she ran well to place 2nd behind My Crafty Gal by 2 lengths in a $24,800 assignment.
She was coming off an acceptable run to go 5th in the $100,000 New Mexico Classic Cup Oaks Championship Stakes on October 31 at Zia Park.
My Crafty Gal is 12 for 33 in her career, and has finished 1st, 2nd 1st in her last three. She defeated Quatro by 2 lengths in her most recent attempt, drawing off in the stretch after taking the lead at the top.
This was after placing 2nd behind Last Punch by 2 ¾ lengths behind Last Punch in a $30,800 race. She looked good down in class against Quatro, and the same should go today.
Race 6
(1) Beauty Black
+500 (5/1)
(2) Windi's Moment
+2000 (20/1)
(3) Lovely Linda
+1000 (10/1)
(4) Naughty Swagger
+400 (4/1)
(7) Sunshine Emily
+500 (5/1)
(8) Your Adorable
+2000 (20/1)
(9) Out of the Sky
+600 (6/1)
(10) Emma's a Beast
+800 (8/1)
Post Time: 3:13 p.m. MST
Distance:4 ½ Furlongs
Purse:$10,660
Race 6 goes for 4 ½ furlongs on the dirt at Turf Paradise. I'd look at Tick Tock and Naughty Swagger to have a chance in this one.
Tick Tock is a two-time winner through 14 races, going 4th, 5th, 1st in her last three outings. She is coming off a half length win for a $10,000 purse on November 28.
Tick Tock finished 5th on November 7 at Golden Gate for her seventh straight loss in a $10,000 race, so the improvement in form was good to see.
Naughty Swagger is 6 for 39 in her four-year career. She beat Laugharoo by a half length for a $11,360 prize on November 6.
Naughty Swagger was unable to follow up, but still looked good to place 2nd behind Haddy Up by a neck for $11,019 on November 18.
The mare is sticking in the same class, and at 4/1 to win, Naughty Swagger must be worth a look on Monday afternoon.