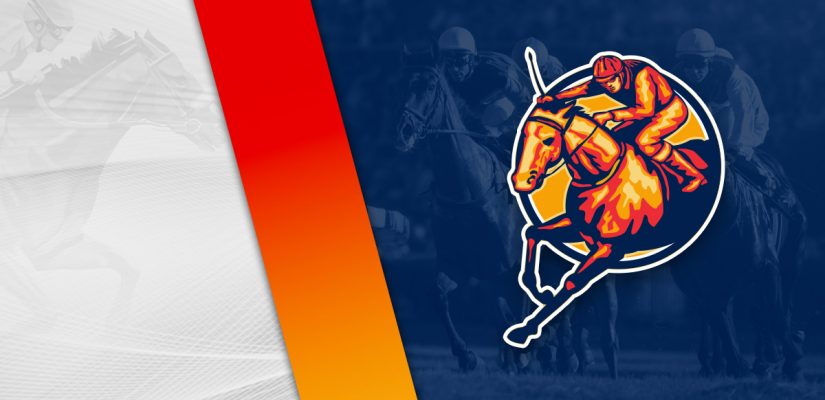 BetOnline has five racecourses for wagering on Tuesday. You can find Turf Paradise, Remington Park, Penn National, Parx, and Mountaineer Park available for wagering on Tuesday afternoon and evening.
Parx has the feature race of the day with the $200,000 Pennsylvania Nursery Stakes expected to run in Philadelphia. It's supposed to be a clear and sunny day today in Philadelphia, so it should be a good day for racing.
TheSportsGeek is at Parx and Turf Paradise in Arizona on Tuesday afternoon. Turf Paradise has eight races, two on the turf, for a total of $133,070 in prize money available. Head below for our free Turf Paradise picks on December 7, 2021.
Race 1
(1) Seven Points
+350 (7/2)
(2) Big News Coming
+250 (5/2)
(3) Sugar On Top
+500 (5/1)
(5) Pancakes and Beer
+800 (8/1)
(6) Snoozy Suzy
+1500 (15/1)
(7) Bones and Roses
+1000 (10/1)
(8) Abigail Aiden
+600 (6/1)
Post Time: 12:40 p.m. MST
Distance:1 Mile
Purse:$12,350
The first event at Turf Paradise is a $12,350 event covering a mile. Seven Points and Big News Coming should run like top contenders in this one.
Seven Points is winless in 11 attempts, but looks like to have a chance against this field. She has finished 2nd, 5th, 5th in her last three outings.
Seven Points had five straight appearances in the top-3, but went 5th in back-to-back races recently. In her last go on November 23, Seven Points finished 5th for a $20,600 prize.
Down to $12,350, Seven Points has to be worth considering. Big News Coming hasn't had a win in six career races.
She is coming off a decent bid to finish 4th in a $20,600 race. Big News Coming edged out Seven Points by 6 ¼ lengths in that one.
With both going down in class and meeting again, I like a better bid from the No. 2 at Turf Paradise.
Race 2
(1) Mr. Fireball
+800 (8/1)
(2) Abranian Story
+450 (9/2)
(3) Market King
+350 (7/2)
(4) Dark Hedges
+160 (8/5)
(5) Vicente's Shadow
+600 (6/1)
(7) Conquest Smartee
+500 (5/1)
Post Time: 1:10 p.m. MST
Distance:6 Furlongs
Purse:$25,350
The second race at Turf Paradise covers 6 furlongs for a $25,350 purse. This one looks like a tough one between Dark Hedges and Market King in the stretch.
Market King is 4 for 21 in his career, and has finished 1st in back-to-back outings on November 9 and November 22.
He defeated Pintxos by 2 lengths in a $23,000 race, and then came back to beat Mr View by 2 ¾ lengths in a $13,880 assignment.
Market King has been seeing the track over the last several months. He's finished in the top-3 in five of his last six outings, and should be close again on Tuesday.
Dark Hedges will be a strong contender in this one. He is 4 for 16 in his career, and has finished 5th, 2nd, 1st in his last three with improvement.
Dark Hedges is fresh off a 1 length win for a $23,600 purse on November 9. This was after placing 2nd behind Satchel de Ritches by 2 ¼ lengths for a $25,000 prize at Del Mar on August 22.
The transfer to Turf Paradise did Dark Hedges plenty of good. After racing at Santa Anita and Del Mar, a trip to Turf Paradise to search for easier foes helped put him in the winner's circle.
Race 8
(1) Perfect Fanny
+300 (3/1)
(3) Capital Expense
+400 (4/1)
(4) Sharp Dressed Beau
+600 (6/1)
(5) Thief in the Night
+1500 (15/1)
(6) Jacks Outlaw
+800 (8/1)
(7) No Pasa Nada
+500 (5/1)
(8) Marque It Up
+3000 (30/1)
Post Time: 4:11 p.m. MST
Distance:5 Furlongs
Purse:$26,350
Race 8 covers 5 furlongs on the turf for a $26,350 purse. Jacks Outlaw and Hotfoot should be two contenders to win.
Jacks Outlaw is 4 for 23 in his career, finishing 1st, 1st, 4th in his previous three outings. He was a back-to-back winner on February 10 and March 5.
In the first of those two wins, Jacks Outlaw won because of a DQ after placing 2nd behind Matson by a neck for a $10,600 prize, and then a half length win for a $16,500 prize on March 5.
This sequence was after finishing 6th, 7th, 6th, so a drop in glass helped. However, in his most recent attempt, the colt finished 4th in a $30,000 assignment on April 9.
Hotfoot is 14 for 59 in his career, and is looking good as of late. He is searching for a hat-trick after a win on November 8 and November 18.
He beat Raofthesun by 3 ¾ lengths in a $16,400 assignment, and then followed up for a 1 length win for $24,800 to show that he's capable in a tougher race.
This looks like another assignment where Hotfoot should be capable enough for another win.