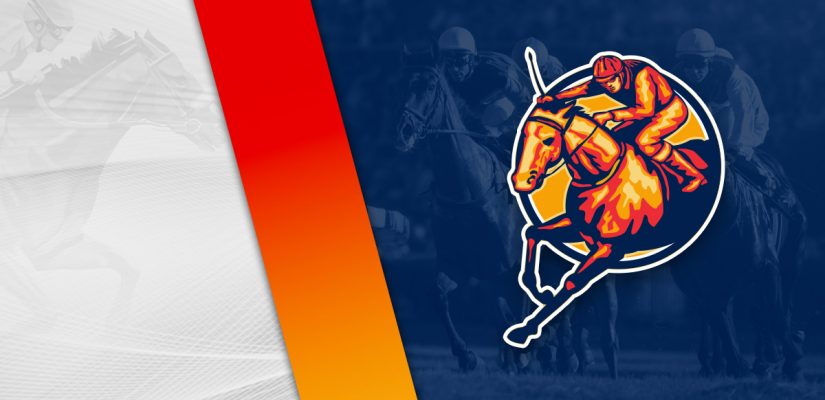 We're back on the racetrack with a seven-race card on Thursday. There are some good options, but nothing out of the extraordinary for a Thursday.
Turfway Park has the biggest races on the slate, with four stakes events on the agenda. There are two $100,000 stakes races with the running of the Phoenix Gold Cup and Cotton Fitzsimmons Mile.
We have horses at Gulfstream Park and Turf Paradise on Thursday. Turf Paradise has a total of $131,100 in prize money worth $131,100 in prize money.
Head below for our best Turf Paradise picks on March 10, 2022.
Race 2
(3) By Moonlight
+500 (5/1)
(5) Rogue Sunset
+800 (8/1)
(6) Ellie the Nurse
+350 (7/2)
Post Time: 1:25 p.m. MST
Distance: 6 Furlongs
Purse:$11,480
The second race at Turf Paradise is a 6-furlong event worth $11,480 on the dirt. Look out for By Moonlight and Tengo Sed to run well in this assignment.
By Moonlight is a one-time winner in 20 events and has finished 4th, 5th, 5th, 6th in his previous four races. In his last attempt, By Moonlight was 6th in a $15,120 race.
That was disappointing after doing the same in an $11,900 outing on February 7. Tengo Sed can be the one to outshine By Moonlight in this spot.
Tengo Sed is 1 for 8 in his career. He is 1 for 8 in his career, with results of 1st, 4th, 2nd, 4th in his last four races.
He defeated Ellie the Nurse by 7 ½ lengths in a $13,300 assignment on December 28. In his last outing, Tengo Sed finished 4th for a $15,120 event on March 2.
That could have been better and I expect better this afternoon. Look at Tengo Sed to carry on well in this one.
Race 4
(1) Smokin Arrow
+1500 (15/1)
(2) Deputy Knight
+1200 (12/1)
(4) Sharp's Flash
+1200 (12/1)
(5) Squallsghostmover
+500 (5/1)
(7) Gone Somewhere
+350 (7/2)
(8) Son of Smalls
+400 (4/1)
Post Time: 2:24 p.m. MST
Distance: 1 Mile
Purse:$11,200
Race 4 is a mile on the dirt for an $11,200 purse. Juror and Son of Smalls should be tough to beat in this one.
Son of Smalls is winless in eight attempts and some positive results recently. He placed 2nd in back-to-back events on January 17 and February 1.
Son of Smalls placed behind Silvers Bling by 1 ½ lengths in an $11,200 assignment. The gelding came back on February 1, placing behind Mr. Artistic by 2 ½ lengths in the same grade.
Juror is winless in 12 races in his career, finishing 3rd, 7th, 3rd in the previous three races. In his last attempt, Juror showed 3rd for $23,800 on February 1.
This was a class that Juror has been consistent in but can't finish the job. Juror drops all the way down to $11,200 and has to be competitive at this level. The No. 6 rates as a serious threat.
Race 6
(2) Palace Star
+300 (3/1)
(3) Lipstick Lady
+400 (4/1)
(4) Mountain Pass
+500 (5/1)
(5) Princess Arantza
+1200 (12/1)
(6) Princess Soiree
+350 (7/2)
(8) Top Lady Margie
+2000 (20/1)
Post Time: 3:21 p.m. MST
Distance:6 Furlongs
Purse:$11,900
Race 6 appears to favor Palace Star and Lipstick Lady under these conditions. The sixth race should be a competitive one between those two runners.
Palace Star is 2 for 10 with a good idea of what it takes to win this one. She is 2nd, 1st, 5th, 2nd in her last four, with a half-length $11,480 win on New Year's Eve.
Two races later, Palace Star placed 2nd behind Maybee a Diva by 5 ½ lengths in an $11,900 event. This kind of race is in her wheelhouse and shouldn't be out of reach.
Lipstick Lady is 2 for 10 and is 1st, 3rd, 1st in her previous three attempts. She is coming off a productive win by 1 ¼ lengths in a $19,600 race on January 20.
This was after showing 3rd on December 23 for a $19,600 purse on December 23. Down to $11,900, Lipstick Lady has plenty of value to offer in Race 6.