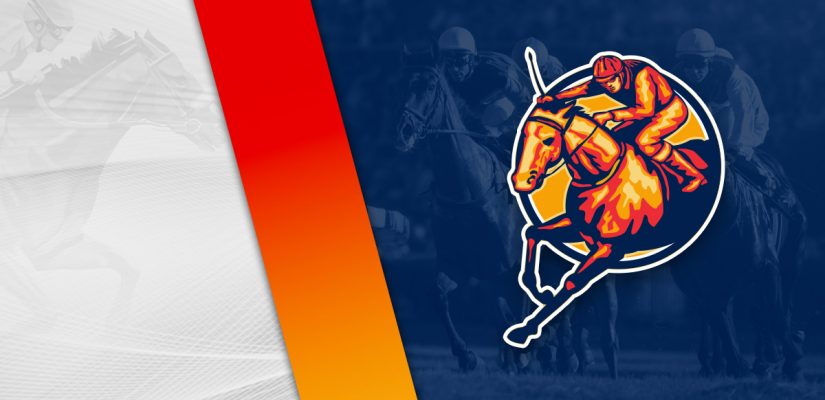 The BetOnline racebook has a sufficient card with four racecourses available for wagering. There is Louisana Downs, Parx, Sunland Park, and Turf Paradise on the schedule Tuesday afternoon. Three tracks return from yesterday, while Sunland Park is in the mix on Tuesday.
The big race to circle for this upcoming weekend is the $500,000 Essex Handicap (Gr. 3) at Oaklawn Park. If you are searching for a 100-50-20-10 prep race for the Kentucky Derby, that's coming up at Fair Grounds Race Course in New Orleans.
The $1,000,000 Louisiana Derby (Gr. 1) is scheduled for the end of the month. That's one to circle on March 26.
Our first look on Tuesday is in Arizona at Turf Paradise. Turf Paradise has eight races worth $154,000 today. Head below for our best Turf Paradise picks on March 14, 2022.
Race 1
(1) Impression
+180 (9/5)
(2) Lookin for Gold
+1000 (10/1)
(3) Unleash the Beast
+160 (8/5)
(5) Family Biz
+600 (6/1)
(6) Gage Has a Gray
+800 (8/1)
Post Time: 1:25 p.m. PST
Distance: 1 Mile
Purse:$21,000
The first race at Turf Paradise covers a mile for a $21,000 purse. Expect big work from Impression and Unleash the Beast in this event.
It's possible for a duel between these two in the stretch. Unleash the Beast is well down in class after finishing 1st, 4th, 7th, 7th in his previous four outings.
He was a $17,000 winner by 8 ½ lengths on August 3, but has struggled to get to the front since then. Unleash the Beast finished 7th in back-to-back showings on February 3 and March 2 for $29,400.
A drop in grade to $21,000 looks for the better. Impression is 7 for 33 and rates a threat to Unleash the Beast.
Impression is 1st, 2nd, 5th, 2nd, 2nd in his previous five attempts. He placed 2nd in back-to-back races in a $22,000 and $24,000 race most recently by a length.
Impression has proven to be competitive in this grade and should continue on Tuesday. I'm going with the horse from the inside rail to edge out at the wire.
Race 3
(1) Lode the Gold
+500 (5/1)
(2) Success Rate
+350 (7/2)
(3) Awesome Heights
+600 (6/1)
(5) Forgetaboutme
+800 (8/1)
(6) Count Alexei
+400 (4/1)
Post Time: 2:21 p.m. PST
Distance: 5 Furlongs
Purse:$11,480
Race 3 covers 5 furlongs on the dirt for an $11,480 purse. Success Rate and Nevadan should have a chance at the winner's circle in the third race.
Success Rate is 13 for 94 and has been in top form recently. He is 2nd, 1st, 2nd in his previous three attempts, which included a half-length win for $11,480 on February 8.
That was a good run and did fine in his next appearance on March 1. He placed 2nd behind Chef by 2 ¼ lengths in the same grade. Expect him to be competitive in this one.
Nevadan is 15 for 68 and he should look better today on a class drop. He's finished 1st, 3rd, 10th, 8th, 5th in his previous five entries.
Nevadan most recently finished 5th in a $15,690 assignment on February 15 after 8th on January 20 for a $13,020 purse. He has the best speed reading of this field over the last several months and should be a contender.
This should be a good opportunity for Nevadan to get on track with a win.
Race 7
(1) Stolen Halo
+800 (8/1)
(2) Lip's of Wine
+1000 (10/1)
(3) Savage Love
+350 (7/2)
(4) Carolina's Destiny
+600 (6/1)
(5) Kynlie's Empire
+1000 (10/1)
(6) Shack's Chica Loca
+1200 (12/1)
Post Time: 4:13 p.m. PST
Distance:6 ½ Furlongs
Purse:$18,900
Race 7 is an $18,900 assignment on the dirt across 6 ½ furlongs. I'd recommend a look at Savage Love and Addydidit for a win bet.
Savage Love is winless in six races and should be involved in the finish at this level. She's 2nd, 2nd, 4th, 5th in her previous four attempts.
In her most recent showing, Savage Love finished 5th for a $13,500 purse. The filly has some talent, but improvements will have to be made.
Addydidit is winless in 11 events, with some inconsistent work so far in her career. She finished 5th, 2nd, 6th in her previous three events.
Addydidit placed 2nd behind Full Speed Full Speed Astern by a neck for $18,900 on February 21. That was encouraging.
After finishing 6th on March 4 for $23,800, Addydidit is back down in class to a winnable class. No surprise here if Addydidit comes from the outside to a win.