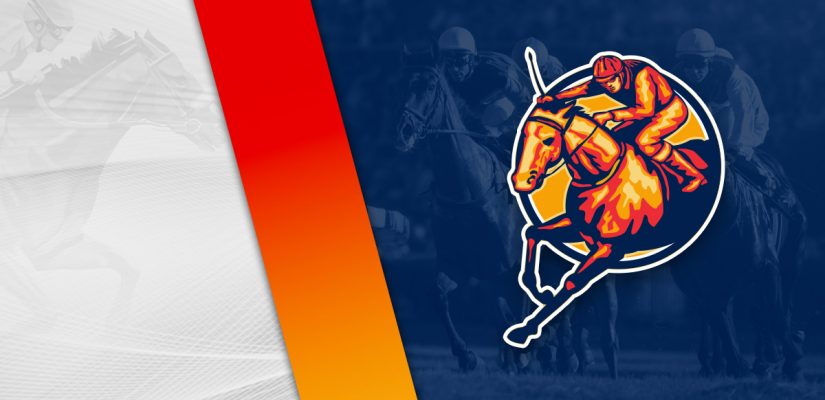 The Road to the Kentucky Derby heats up over the next two weeks. There are free 100-40-20-10 points races tomorrow and then another big weekend next Saturday. After the Santa Anita Derby next week, the Kentucky Derby field should look clear.
The Santa Anita Derby is the final 100-40-20-10 race, with the Road to the Kentucky Derby schedule concluding on April 16 in Lexington with the 20-8-4-2 Lexington Stakes at Keeneland. The feature race this weekend is the $1,250,000 Arkansas Derby (Gr. 1) at Oaklawn Park.
We're at Santa Anita Park and Turfway Park on Friday. Turfway Park has eight races worth $189,000 in prize money. Head below for our best Turfway Park picks on April 1, 2022.
Race 1
(1) Honky Tonk Hero
+180 (9/5)
(2) Workinfromhome
+1000 (10/1)
(3) Memphis Prayer
+1200 (12/1)
(5) Noone's Spirit
+800 (8/1)
Post Time: 6:15 p.m. EST
Distance: 1 Mile
Purse:$29,000
Turfway Park opens this evening with a $29,000 event covering a mile on the synthetic track. Big Paper and Honky Tonk Hero should have a strong presence in the stretch run.
Big Paper is 6th, 2nd in two races going into Friday. He made his debut on January 29 for a $62,000 purse.
That was too tough, but a class drop helped on February 20. Big Paper placed 2nd behind California Holiday by 4 ¼ lengths in a $46,000 race.
An additional class drop to $29,000 should put Big Paper in good company today. Honky Tonk Hero is winless in eight races, finishing 2nd, 3rd, 2nd in three attempts.
In his last attempt, Honky Tonk Hero placed 2nd behind Master McGrath by 1 ¾ lengths in a $29,000 assignment. That was a decent try after showing 3rd in another $29,000 event.
From the inside against Big Paper, Honky Tonk Hero should have the advantage.
Race 5
(2) Singsong Bird
SCRATCH
(3) Tap the Mojo
+1500 (15/1)
(4) Clear for Action
+500 (5/1)
(5) Take Charge D'oro
SCRATCH
(6) Can'tbetemall
+180 (9/5)
(7) Copper King
+600 (6/1)
(8) Bless the Kitten
+500 (5/1)
(10) Commodore Perry
+600 (6/1)
(11) Matt's Honey
+5000 (50/1)
Post Time: 8:14 p.m. EST
Distance:1 Mile
Purse:$23,000
Race 5 covers a mile on the synthetic track for a $23,000 purse. Consider looking at Bless the Kitten and Can'tbetemall to win this event.
Bless the Kitten is a serious contender if he puts it all together on Friday. He is 8 for 25 and finished 5th, 11th, 2nd, 4th in his previous four assignments.
In his most recent outing, Bless the Kitten was 4th in a $23,000 race. This was after placing 2nd behind Clear for Action by 2 ¼ lengths in a $24,000 assignment.
Can'tbetemall is 6 for 25 and 1st, 1st, 2nd, 1st in his previous four outings. He's in good form and looking for more on March 5.
In his most recent race, Can'tbetemall beat Markitoff by 1 length in a $23,000 race. Can'tbetemall had a poor start and then kicked into the stretch.
He was 7th at the ¾ pole and then had a rail run on the inside to the wire for what was an impressive win. That was a nice run after placing 2nd in a tough $64,000 race.
I'm siding with Can'tbetemall to get home again, this time after a better start out of the gate.
Race 6
(3) Happy Camper
+100 (1/1)
(4) Tomahawk Kitten
+3000 (30/1)
(5) Tornado Boy
+3000 (30/1)
Post Time: 8:46 p.m. EST
Distance: 1 ⅛ Miles
Purse:$30,000
Race 6 is a $30,000 event covering 1 ⅛ miles on the all-weather track. Look to The Stiff and Happer Camper as serious contenders in this spot.
The Stiff is 4 for 24 in his career and needs better after finishing 4th, 6th, 10th in his previous three races. In his last start, The Stiff finished 10th for a $66,000 purse on February 10.
This came after finishing 6th on November 28 for a $56,000 prize. Down to $30,000 on Friday, The Stiff rates as a big threat.
Happy Camper is 4 for 14 and 1st, 4th, 1st, 5th in his previous four outings. He had a $30,000 win by a head on January 7.
In his most recent attempt, Happy Camper finished 5th for a $65,000 purse. It's smart for a class drop back down to $30,000.
I'm looking at Happy Camper to get it done on these terms.