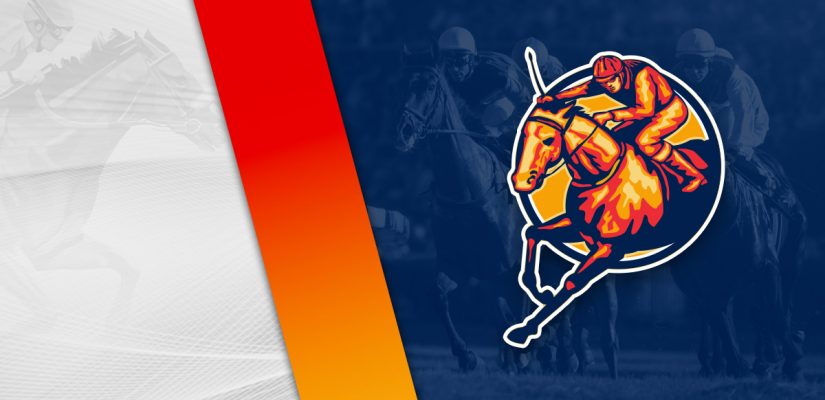 The Bovada Racebook has plenty of racing available for wagering on Thursday afternoon and evening. As we get closer to the Kentucky Derby in early May, there are a lot of races to get to before then.
There are three 100-40-20-10 prep races on the Road to the Kentucky Derby on Saturday. Finishing in the top-3 is a big deal in the Florida Derby, Arkansas Derby, and Jeff Ruby Stakes. The feature is at Oaklawn Park with the running of the $1,250,000 Arkansas Derby (Gr. 1).
There are three more 100-40-20-10 point races the following weekend and then the field for the Kentucky Derby is going to become pretty clear. We're heading to Kentucky for an evening card on Thursday.
Turfway Park has nine races worth $229,000 tonight. Head below for our best Turfway Park picks on March 31, 2022.
Race 3
(1) Sir Nuisance
+2000 (20/1)
(2) O Cigano
+1000 (10/1)
(3) Archie Can't Sell
+300 (3/1)
(4) Fredricktown
+200 (2/1)
(5) Pull Me Back
+1500 (15/1)
(6) Orb of the Boro
+600 (6/1)
(7) Commissario
+3000 (30/1)
(8) Hart Well
+1000 (10/1)
(9) Under the Couvers
+400 (4/1)
Post Time: 7:16 p.m. EST
Distance: 6 Furlongs
Purse:$13,000
Race 3 is a 6-furlong event for a $13,000 purse on Thursday evening. Look at Archie Can't Sell and Fredricktown as potential winners.
Fredricktown is the morning-line favorite with odds to win at 2/1. He is 2 for 19 and coming off one of his best races.
Fredericktown is fresh off a $21,000 win by 1 ¼ lengths on February 25. Prior to this win, Fredericktown finished 6th in a $13,000 assignment.
The jump in class seemed to help? Back down we'll see what happens here. Archie Can't Sell should be a tough challenger.
Archie Can't Sell is 2 for 18 in his career and 2nd, 1st, 2nd in three races going into tonight. He had a 3 length win on February 16 for a $13,000 prize.
In his next and most recent attempt, Archie Can't Sell placed 2nd behind Raf by a half-length on March 2 for $21,000. He should probably be the 2/1 horse to win tonight.
Race 6
(1) Blarney Girl
+300 (3/1)
(2) Miss Adeline
+200 (2/1)
(3) Neversaynoletsgo
+1000 (10/1)
(4) C V Thunder
+1000 (10/1)
(5) Celestial Spin
+600 (6/1)
(6) Yes I's a Miller
+1500 (15/1)
(8) Hot Dame
+1500 (15/1)
Post Time: 8:46 p.m. EST
Distance:1 Mile
Purse:$27,000
Race 6 is a $27,000 assignment covering a mile on the synthetic track. Consider a strong bid from Blarney Girl and Miss Adeline in this spot.
Blarney Girl is 2 for 10 and has put together some good racing recently. She is 2nd, 1st, 3rd, 1st, 5th in her previous five attempts.
Two races back, Blarney Girl hit with a 2 ¼ length win for a $27,000 purse. That was her fourth in a row finishing in the top-3.
However, Blarney Girl faltered to 5th in her most recent showing on March 7 for $27,000. Another performance like that and Miss Adeline will be there to pick up a win.
Miss Adeline is 2 for 9 and 3rd, 4th, 1st in her last three attempts. She is coming off a $27,000 win over Noble Enterprises by ¾ lengths.
That easier event further down in class under $30,000 seemed to do it for Miss Adeline. Another trip at $27,000 should put her up front at the wire.
Race 8
(1) Central Parking
+1500 (15/1)
(2) Spin that Tune
+1000 (10/1)
(3) Take Charge Chloe
+1500 (15/1)
(4) Differentbutok
+800 (8/1)
(6) Vaccine of Hope
+100 (1/1)
(7) Blessing the Flag
+600 (6/1)
(8) Robin's Fantasy
+2000 (20/1)
Post Time: 9:46 p.m. EST
Distance: 6 Furlongs
Purse:$62,000
Race 8 is a $62,000 event covering 6 furlongs on the all-weather track. Vaccine of Hope and Watermark figure to enter the mix.
Watermark is 3rd, 3rd, 3rd, 2nd, 2nd in five races. In her previous outing, Watermark placed 2nd behind Musical Cat by a head for a $29,000 prize.
This came after placing behind Winward Flo by a nose in the same class. Vaccine of Hope has finished 2nd, 2nd, 2nd, 4th in four attempts.
The filly was 4th in her most recent showing in a $62,000 event. That was an alright attempt after placing 2nd behind Powerful Force by ¾ lengths in the same grade.
Vaccine of Hope was getting close before struggling most recently. She has the most experience and success in this class. That should serve her well tonight.