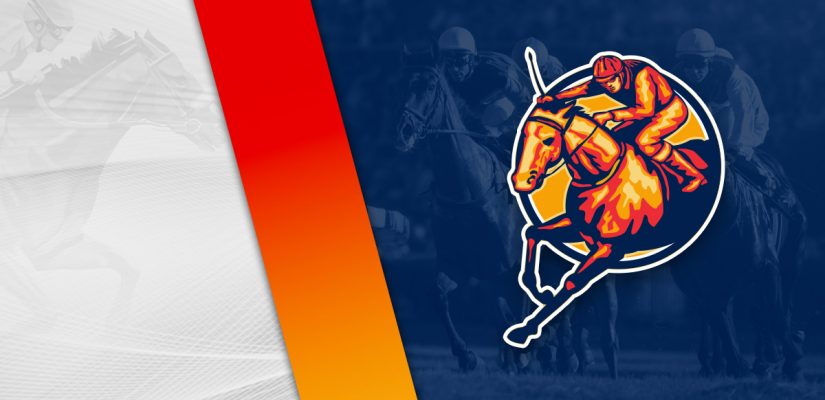 We are off and running on the day before Christmas Eve with five racecourses available for wagering. We are stakes-less again on Thursday, with a stakes race tomorrow afternoon at Gulfstream Park. The $100,000 H. Allen Jerkerns is at Gulfstream in Hallandale Beach on Thursday.
There is a host of graded races the day after Christmas on Sunday. Christmas on a Saturday is messing up my schedule. There will be no events on Saturday, though we'll be back to the grind on Sunday. Santa Anita Park is home to the biggest races this weekend.
There are two race tracks in Florida operating on Thursday. Gulfstream Park and Tampa Bay Downs both have racing cards today. Gulfstream is the most notable park going this afternoon. Our first look is going to be at Turfway Park in Kentucky for evening racing.
Turfway Park has $318,000 in prize money available to be won on this card. Head below for our free Turfway Park picks for December 23, 2021.
Race 1
(1) Lord Revelstoke
+600 (6/1)
(2) English Challenge
+600 (6/1)
(3) High Spirits
+400 (4/1)
(4) Tallestofthetall
+200 (2/1)
(5) Indian Gulch
+250 (5/2)
(6) Tomahawk Kitten
+600 (6/1)
(7) Estillo Peligroso
+1500 (15/1)
(8) Bobby Baby
+1000 (10/1)
Post Time: 6:15 p.m. EST
Distance:1 Mile
Purse:$27,000
The first event at Turfway Park is a mile for a $27,000 purse on the all-weather track. Indian Gulch and Tallestofthetall should be the toughest to beat here.
Indian Gulch is 12 for 42 in his career and should be tough to beat on these terms. He's looking for a hat-trick after a win on November 14 and December 1.
In his last four attempts, Indian Gulch finished 1st, 2nd, 1st, 1st. In the win in November, Indian Gulch defeated Tuf Intensity by 14 lengths for $8,500.
Indian Gulch followed up with an 8 ½ length win for a $22,000 purse. That was impressive again. Tallestofthetall might be the only one to bump Indian Gulch out of his form.
Tallestofthetall has finished 1st, 1st, 8th, 4th in his previous four attempts at Woodbine. He was a winner most recently on October 3, with a win by a nose over Antigone for $33,400.
In his last outing, he found the conditions too tough and went 4th on November 14 for $33,400. Down in distance, expect Tallestofthetall to be plenty good in this one.
Race 5
(3) Fast Giselle
+600 (6/1)
(4) Madamoussepousse
+500 (5/1)
(5) Jag Warrior
+1500 (15/1)
(6) Kelly Bag
+2000 (20/1)
(7) Only Show in Town
+1500 (15/1)
(8) Querobin Dourada
+2000 (20/1)
(9) Lady Love Me
+1500 (15/1)
(10) Betterlookout
+1500 (15/1)
(11) Hoops and Baskets
+1500 (15/1)
(12) Gilded Quest
+500 (5/1)
(13) Constitution Gal
+400 (4/1)
(14) My Lily Mae
+600 (6/1)
Post Time: 8:14 p.m. EST
Distance: 6 ½ Furlongs
Purse:$62,000
Race 5 is a $62,000 event covering 6 ½ furlongs. Gilded Quest and Nay Say should go as top contenders tonight.
Gilded Quest is making her debut on Thursday and enters with plenty of promise. She is a $37,000 filly that has been punching above her class in workouts.
Gilded Quest her last four workouts all with times below 50 seconds. In her last workout, Gilded Quest was timed at 48.80 seconds over 4 furlongs.
Nay Say is winless in two attempts, going 3rd, 3rd on September 3 and November 11. In her latest effort, Nay Say showed 3rd in an $80,000 event.
Given the terms of that outing, Nay Say did pretty good. She is cutting back in class and distance on Thursday night. Nay Say also catches a favorable starting position.
I have to give it to Nay Say for a win in Race 5.
Race 6
(1) Protomagic
+1200 (12/1)
(3) Maw's Glory
+1200 (12/1)
(4) Delightful Breeze
+500 (5/1)
(6) Murgatroyd
+500 (5/1)
(7) Blest Life
+450 (9/2)
Post Time: 8:46 p.m. EST
Distance:1 Mile
Purse:$64,000
Race 6 covers a mile for $64,000 on Thursday night. Look at Purity and Tasweya to give a good account in this assignment.
Purity should come up big with a good chance of going in. The filly has shown improvement, going 5th, 3rd, 1st in three attempts.
She is coming off a win by a neck over Redeightreturning for $37,000. That was a solid attempt after showing 3rd on October 21 in the same class in a $37,000 assignment.
Tasweya has finished 1st, 9th in two attempts. She opened with a 1 length win for $40,000 on October 23 and then struggled up in class.
Right after her first win, Tasweya went stakes racing and failed on November 28. She faltered in 9th in the $100,000 Tepin Stakes.
That was too tough, but this looks much more manageable. If Tasweya reverts back to her rookie form, a win shouldn't be far off.