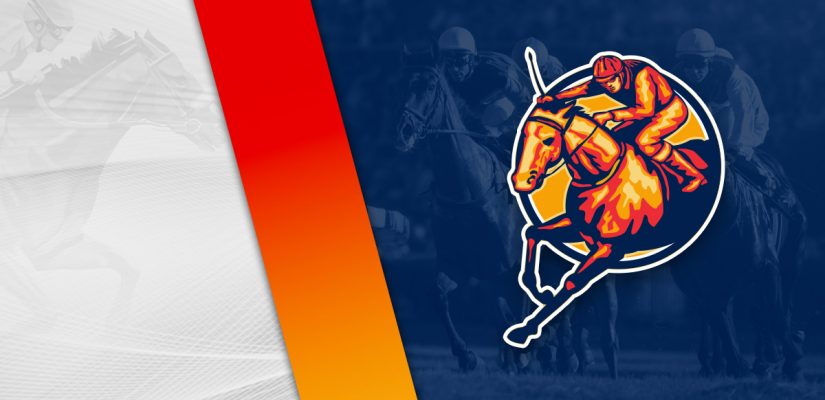 We're coming off another profitable horse racing campaign on Tuesday. It was especially a big day at Sunland Park in New Mexico. Three horses and three winners at Sunland yesterday afternoon.
We're looking for more success on the racetrack on Wednesday. The BetOnline racebook is putting on a pretty nice slate for this one. There are nine racecourses, one of which is a quarter horse meet at Louisana Downs today.
As the days pass, it is time to start thinking 100-50-20-10 Kentucky Derby prep races. The first up is the $1,000,000 Louisiana Derby (Gr. 1) on March 26 at Fair Grounds Race Course. We'll get to those races soon.
Our first attempt on Wednesday is at Turfway Park in Kentucky. Turfway Park has eight races worth $198,000 in prize money. Head below for our best Turfway Park picks on March 9, 2022.
Race 2
(1) Kanithappen
+500 (5/1)
(3) Perfect Painting
+600 (6/1)
(4) Bet Your Life
+800 (8/1)
(5) Rousing Siren
+600 (6/1)
(6) Do Your Best
+2000 (20/1)
(7) Seminole Beach
+140 (7/5)
Post Time: 6:46 p.m. EST
Distance: 1 Mile
Purse:$18,000
The second race at Turfway Park is an $18,000 event covering a mile on the synthetic track. Look at Kanithappen and Seminole Beach to do well on these terms.
Kanithappen is winless in 13 attempts, finishing 7th, 6th, 4th, 4th in four events. In his most recent outing, Kanithappen finished 4th in a $25,000 assignment on February 27.
This was after Kanithappen did the same a few weeks later in the same grade. It's time for a drop in class to give Kanithappen a better chance.
Seminole Beach is winless in ten attempts in his career. However, this looks like a good opportunity for a winning run.
He is 3rd, 5th, 5th in his previous four races. In his latest attempt, Seminole Beach finished 5th for a $29,000 purse on February 16. This was the same on January 8 in a $62,000 assignment.
Seminole Beach looks like the horse to beat in Race 2.
Race 4
(1) Elle'sbigseacret
+250 (5/2)
(2) Here's Carlos
+800 (8/1)
(3) Feeling It
+1200 (12/1)
(4) Anytimeallthetime
+350 (7/2)
(6) Remember the Maine
+1000 (10/1)
(7) Dark Ninja
+400 (4/1)
(8) O Cigano
+1000 (10/1)
(9) The Last Option
+1200 (12/1)
Post Time: 7:46 p.m. EST
Distance: 6 Furlongs
Purse:$14,000
Race 4 is a 6-furlong event for a $14,000 purse on the all-weather track. Anytimeallthetime and Elle'sbigseacret should be in the shake-up in this one.
Anytimeallthetime is 3 for 15 in his career and is 1st, 1st, 2nd, 3rd, 5th, 5th in his previous six attempts. He found a win on June 29 for an $8,200 win.
However, winless in four straight since then, Anytimeallthetime is looking for a better performance after finishing 5th on February 21 in a $14,900 race.
Elle'sbigseacret is 3 for 16 and in consistent form recently. He is 2nd, 3rd, 3rd in his last three races. Elle'sbigseacret placed 2nd behind Dragon Drew by 4 ¼ lengths in a $14,000 assignment on December 19.
That was decent work, but still a bit off. In his most recent outing, Elle'sbigseacret showed 3rd in a $14,000 event. This looks winnable for a consistent No. 1.
Race 6
(2) River Stones
+800 (8/1)
(3) No Better Story
+800 (8/1)
(5) C F V Nobodycares
+400 (4/1)
(7) Go Manny Go
+350 (7/2)
(8) My Pal Johnny
+1500 (15/1)
Post Time: 8:46 p.m. EST
Distance:6 Furlongs
Purse:$12,000
Race 6 covers 6 furlongs on the synthetic track for a $12,000 purse. Consider a look at Go Manny Go and Sky Bolt to have a big chance in this race. Go Manny Go is 4th, 3rd, 4th, 5th, 3rd, 5th in six assignments.
He finished 3rd, 5th in his previous two attempts, showing 3rd on New Year's Day in an $18,000 assignment and then 5th in a $10,500 race on February 21. More is going to be required.
Sky Bolt might be too tough in this one, though. He is winless in eight attempts, going 2nd, 2nd, 6th, 3rd, 2nd in his last six races.
In his latest attempt, Sky Bolt placed 2nd behind Thats My Dude by a nose for a $12,000 purse. This was after showing 3rd on February 12 in the same class.
Sky Bolt is staying in the $12,000 grade. The competition in this race looks on the easier side and benefits from the No. 1 post position.