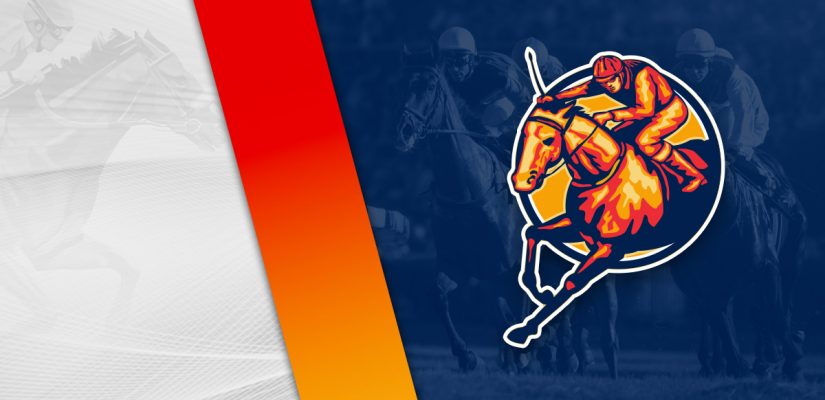 It's a brand new week and the lead-up to the $1,000,000 Louisiana Derby (Gr. 1) at Fair Grounds Race Course. The Louisana Derby is one of the biggest races on the Road to the Kentucky Derby.
There are 100-50-20-10 points to be won, with the winner getting 100 points and an automatic entry into the Derby at Churchill Downs in May. As far as this Monday is concerned, there are four racecourses for wagering.
Will Rogers Downs opens up their spring meet on Monday. As the weather gets warmer, there are more tracks for wagering during the week. Will Rogers in Oklahoma has nine races worth $137,940 for their opener on Monday.
Head below for our best Will Rogers Downs picks on March 21, 2022.
Race 4
(1) Hot Ticket
+500 (5/1)
(3) Cabot Trail
+400 (4/1)
(4) Grand Royale
+300 (3/1)
(5) Mr. Shapoor
+600 (6/1)
(6) Troy Ounce
+500 (5/1)
Post Time: 2:24 p.m. CST
Distance: 6 Furlongs
Purse:$20,900
Race 4 is a $20,900 event covering 6 furlongs on the dirt. This one should go pretty well for Grand Royale and Tommyhawk.
Grand Royale is 5 for 18 in his career and 3rd, 3rd, 4th, 1st, 2nd in his previous five events. The gelding had a half-length win over Catalogue for a $10,450 purse on March 31.
Grand Royale came back on April 28 to place 2nd behind Calculating King by 1 ¼ lengths in the same class. He's up in class, but should have a decent say.
Tommyhawk is 4 for 19 and 3rd, 11th, 3rd, 1st in his previous four events. In his latest race, Tommyhawk beat Half Ours to Keep by 1 ¾ lengths for $44,468.
That was impressive after showing 3rd in the $70,000 Silver Goblin Stakes on November 12. An additional class drop to $20,900 should play out really well for Tommyhawk.
Race 5
(1) El Grappler
+300 (3/1)
(2) Hello Heartbreaker
+500 (5/1)
(4) Continental Cowboy
+600 (6/1)
(5) Dreams Affirmed
+3000 (30/1)
(6) Purloiner
+2000 (20/1)
(7) Backstage Bud
+250 (5/2)
Post Time: 2:52 p.m. CST
Distance:1 Mile
Purse:$9,000
Race 5 is a $9,000 event covering a mile on the dirt. Expect G's Storm and El Grappler to do well on these terms.
G's Storm is winless in six attempts, but has been coming on better recently. He placed 2nd behind by Lord Eminence by 2 ¾ lengths for a $25,000 purse.
In his most recent try, G's Storm showed 3rd for a $16,000 purse on March 4. Down to a $9,000 race, this gelding must be taken seriously.
El Grappler is winless in six races and placed 2nd in two going into today. He placed behind Commissioner David by 8 ¼ lengths and then showed improvement most recently.
El Grappler placed behind Galloping Uno by 1 ¼ lengths for $9,200 on February 26. In a small upset, I like El Grappler from the inside rail to edge ahead.
Race 6
(1) One Silver Dollar
+2000 (20/1)
(2) Afleet Sniper
+250 (5/2)
(3) Best Year Yet
+600 (6/1)
(4) Cajuns Golden Pond
+300 (3/1)
(5) My Fortunate Son
+200 (2/1)
(6) Kat's Hitman
+400 (4/1)
Post Time: 3:20 p.m. CST
Distance: 6 Furlongs
Purse:$31,000
Race 6 is a $31,000 event covering 6 furlongs on the dirt. Look for Afleet Sniper and My Fortunate Son to be tough runners in this one.
Afleet Sniper is 2 for 23 in his career and can see better results from recent assignments. He is 3rd, 4th in two races going into Monday.
Afleet Sniper showed 3rd on February 24 for an $11,000 purse and then 4th on March 12 for $11,000 in the same class. Despite a jump to $31,000, expect Afleet Sniper to be competitive after a transfer from Sam Houston to Will Rogers.
He had success at Will Rogers a couple of years ago. A distance drop from 7 to 6 furlongs is something to note as well.
My Fortunate Son is 2 for 17 and consistently in the top-3. He's finished 3rd, 3rd, 2nd, 1st in his previous four attempts.
The gelding is coming off a half-length win for a $13,000 purse on February 16. My Fortunate Son is 3rd, 3rd, 2nd, 1st four races.
This was a nice attempt after placing 2nd behind No Quarter by a half-length in a $13,000 race. Probably the best in this field given recent form.