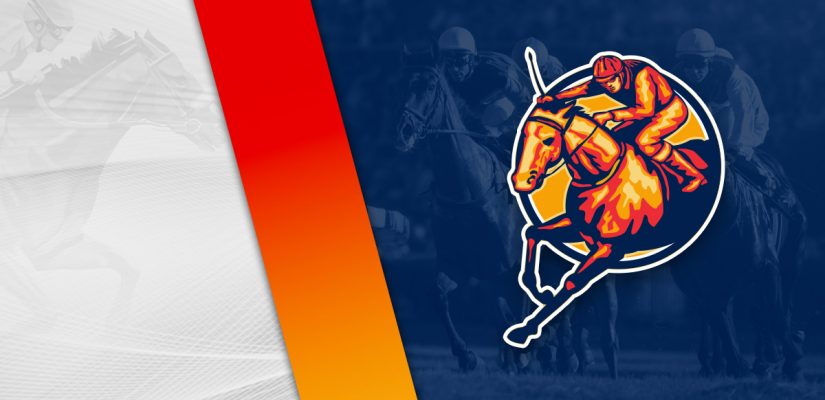 BetOnline has five racecourses for wagering on Monday afternoon. After a successful Louisiana Derby Day at Fair Grounds, we hope for continued success through the Kentucky Derby in May. Including the winner Epicenter, there were two more winners at Fair Grounds on Saturday.
We're in Ohio and Oklahoma looking for winning horses this afternoon. Mahoning Valley is live at BetOnline with eight races on the card for Monday. We're also taking a look at what Will Rogers down in OKC has to offer.
It's an even bigger weekend coming up than this past Saturday. There are three 100-40-20-10 prep races on the Road to the Kentucky Derby. The $600,000 Jeff Ruby Steaks (Gr. 3), $1,000,000 Florida Derby, and $1,200,000 Arkansas Derby (Gr. 1) are all scheduled for Saturday.
Head below for our best Will Rogers Downs picks on March 28, 2022.
Race 1
(1) Terris Strong Hope
+1500 (15/1)
(2) Gospel Tiz Joy
+1500 (15/1)
(5) Gotta Roll
+400 (4/1)
Post Time: 1:00 p.m. CST
Distance: 5 ½ Furlongs
Purse:$13,080
The first race at Will Rogers Downs is a $13,080 event covering 5 ½ furlongs on the dirt. Miss Tyro and Excetera are going to be tough to beat in this one.
Miss Tyro is 6 for 26 in his career and sits well going into Monday. She is 2 for 16 in her career and 3rd, 2nd, 1st, 5th, 4th in her last five attempts.
Three races back, Miss Tyro had a $17,600 win by a head. That was a good attempt in a tougher class, though she fell to 5th for $21,120.
Down to $13,080, it's hard to not consider Miss Tyro in this one. Excetera is 2 for 12 and sizing up a hat-trick.
She is coming off back-to-back wins, with a 5 ½ length $13,475 win on November 27. Just a bit too easy at Remington Park. Miss Tyro will pressure, but Excetera looks like the best.
Race 6
(1) Common Knowledge
+160 (8/5)
(4) Totally Tiger
+600 (6/1)
(5) Reach the Circle
+2000 (20/1)
(6) Calculating King
+100 (1/1)
Post Time: 3:20 p.m. CST
Distance:6 Furlongs
Purse:$17,050
Race 6 is a $17,050 event covering 6 furlongs on the dirt. I'd look at Common Knowledge and Calculating King as potential winners in this one.
Common Knowledge is 4 for 14 in his career and 1st, 1st, 6th in his previous three outings. He had back-to-back wins on October 29 and January 13 before faltering at Sam Houston Race Park.
Common Knowledge beat Conative by a head in a $18,000 assignment two races back. However, he dropped off in his next outing for a $17,500 purse.
He was disappointing, finishing dead last in 6th on February 10. Better is expected this time, but Calculating King should have kick from the outside.
Calculating King is 8 for 31 and he can win against this field. The gelding is 6th, 1st, 4th in his previous three outings.
He kicked in for a $12,650 win by 2 ½ lengths on October 16 at Remington Park. In his most recent, Calculating King finished 4th in a $14,850 race.
Despite the loss, he's back to his most successful track. Calculating King has finished 1st, 1st, 1st, 2nd in four races at Will Rogers Downs.
On his return to OKC, expect Calculating King to be on the tough side.
Race 7
(1) Spetactical
+350 (7/2)
(2) Ronald Dale
+300 (3/1)
(3) Shipman's Song
+160 (8/5)
(4) Timely Reply
+1000 (10/1)
(5) Mighty Bugsy
+1500 (15/1)
(6) Time to Fight
+2000 (20/1)
(7) Headedtothestars
+400 (4/1)
Post Time: 3:48 p.m. CST
Distance: 5 ½ Furlongs
Purse:$13,080
Race 7 is a $13,080 event covering 5 ½ furlongs on the dirt. Look for Shipman's Song and Headedtothestars to do something in this one.
Shipman's Song is 4 for 25 and 2nd, 3rd, 1st, 5th in his previous four outings. He was a winner two races back in a $41,650 assignment by 1 ¾ lengths.
That was an impressive attempt, though didn't compete on December 7 in a $44,468 event. I'm not going to discard Headedtothestars from the outside, though.
Headedtothestars is 3 for 15 in his career and in good form. He is 2nd, 2nd, 1st in his last three attempts, with a win on March 21 for a $13,080 race by 1 ¾ lengths on March 21.
Headedtothestars was rewarded for being persistent after placing 2nd in two $14,823 races. I'm looking at Headedtothestars in an upset with this value.