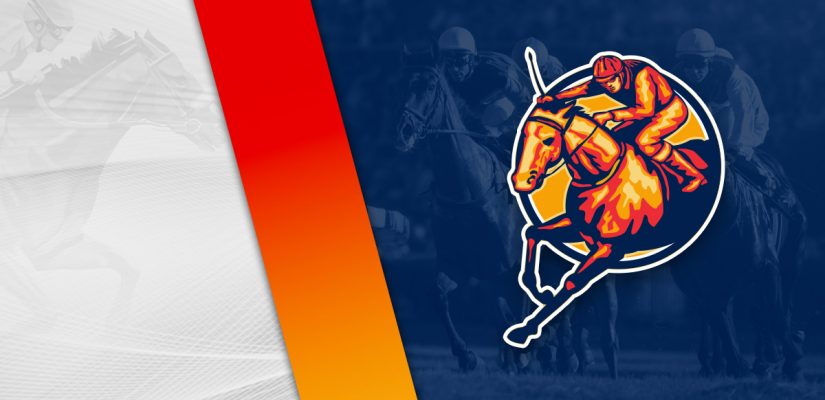 It's a new week with more horse racing scheduled across the country. The countdown to the Kentucky Derby is one, as all of the 100-40-20-10 prep races are now warped up and in the books.
The Road to the Kentucky Derby finale is a small 20-8-4-2 point race at Keeneland in the Lexington Stakes. This is a $400,000 Grade 3 event at Keeneland.
It isn't even the wealthiest race next weekend, with the $500,000 Jenny Wiley Stakes (Gr. 1) the feature on the turf.
There's a small card of action on Monday, with Will Rogers Downs, Turf Paradise, Parx, and Mahoning Valley back in the mix. We're stopping in Oklahoma and Arizona on Monday.
Will Rogers Downs has ten races worth $188,190 on Monday afternoon. Head below for our best Will Rogers picks on April 11, 2022.
Race 1
(1) Champs Success
+200 (2/1)
(2) Tyler's Admiral
+300 (3/1)
(3) Got Swagger
+500 (5/1)
(4) Concert Finisher
+800 (8/1)
Post Time: 1:00 p.m. CST
Distance: 1 Mile
Purse:$12,650
We're opening the day at Will Rogers Downs with a mile for a $12,650 purse on the dirt. Champs Success and Vivo are worth a look on these terms.
Champs Success is a one-time winner in 17 assignments. He is 7th, 5th, 3rd in his previous three outings and had something to build on his last attempts.
Champs Success showed 3rd on March 22 in a $12,650 event. That was better after finishing 5th in a $20,500 assignment. The drop in class helped nicely.
Vivo is 1 for 8 and has success recently. He finished 6th, 8th, 3rd, 2nd in his last four assignments. In his most recent race, Vivo placed 2nd behind Westons Wildcat by a nose for $16,000.
Down to $12,650 this on Monday, expect Vivo to be the class of this field.
Race 5
(1) Angel's Cut
+300 (3/1)
(4) Hope and a Dream
+600 (6/1)
(6) Destiny's Love
+140 (7/5)
Post Time: 2:52 p.m. CST
Distance:5 ½ Furlongs
Purse:$10,900
Race 5 is a $10,900 event covering 5 ½ furlongs on the dirt. Angel's Cut and Destiny's Love are worthy contenders for a trip to the winner's circle.
Angel's Cut has a win in eight outings, with a winning stroke on May 27. Since then, Angel's Cut finished 6th, 8th, 3rd, 2nd.
In her most recent attempt, Angel's Cut placed 2nd behind Westons Wildcat by a nose for $16,000. She showed 3rd August 3 in a $16,000 event, so can be competitive in tougher grades.
Destiny's Love is 7 for 23 and should handle this race well. The mare finished 3rd, 3rd, 9th, 4th in her last four outings.
In her last race, Destiny's Love finished 4th in a $22,000 race on March 30. This is a nice class drop for Destiny's Love, but I'd like to see more.
The better value is probably with Angel's Cut on the inside.
Race 7
(1) Shedialed Burreaux
+140 (7/5)
(3) Arkansas Invasion
+2000 (20/1)
(4) Sexy Rags
+1200 (12/1)
(5) Black Coffee Buzz
+400 (4/1)
(6) Evening Storm
+180 (9/5)
Post Time: 5:44 p.m. PST
Distance: 1 Mile
Purse:$10,000
Race 7 is a $67,000 event covering a mile on the dirt. Look at Evening Storm and Shedialed Burreaux to cause a buzz in the stretch run.
Evening Storm has a win in eight outings, striking on April 7 with an $11,550 win. Since that win, Evening Storm is 4th, 4th, 4th, 3rd, 4th.
In his most recent outing, Evening Storm finished 4th in a $10,000 event. This looks like another race where Evening Storm should get involved, but we'll see.
Shedialed Burreaux is 1 for 11 and she stands a good chance after her most recent effort. She's finished 9th, 7th, 2nd in her last three, with a much better performance on March 2.
Shedialed Burreaux placed 2nd behind Faded Memories by 7 ¾ lengths in a $12,000 race. That type of work should be enough versus a field of this caliber.