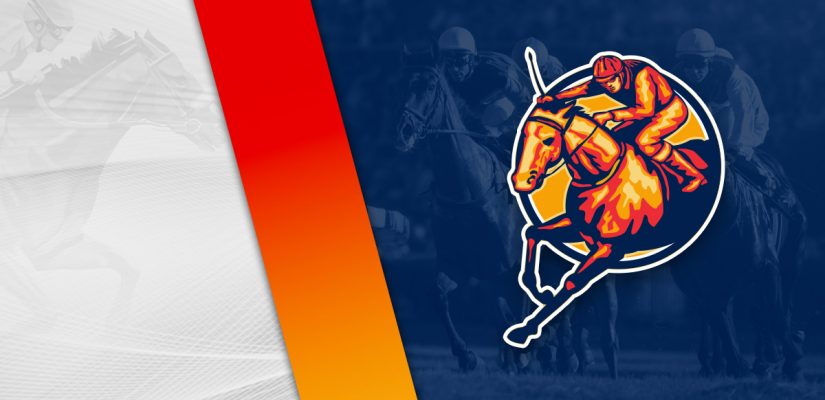 The horse racing slate continues on Tuesday, as we draw another day closer to the Kentucky Derby. There is one more Road to the Kentucky Derby race on the schedule to get to before the curtain closes on the points.
The $400,000 Lexington Stakes is a small 20-8-4-2 point race at Keeneland next weekend. There will be no more opportunities to score points following this event at Keeneland. Keeneland also has a $500,000 turf race scheduled for Saturday.
Our first look on Tuesday is at Will Rogers Downs in Oklahoma. Will Rogers has ten races worth $207,910 in prize money this afternoon. Head below for our best Will Rogers Downs picks for April 12, 2022.
Race 5
(1) Proud Moments
+800 (8/1)
(2) Limbo's Promise
+200 (2/1)
(4) Valid Decision
+600 (6/1)
(6) Moro Charlie
+1200 (12/1)
(8) Shades of Glory
+1200 (12/1)
Post Time: 2:52 p.m. CST
Distance: 5 ½ Furlongs
Purse:$10,900
Race 5 is a $10,900 event covering 5 ½ furlongs on the dirt. Eurobond and Limbo's Promise should get involved in the stretch run in this one.
Eurobond is 14 for 34 and has been an inconsistent type that can strike at any moment. He might be inconsistent, but has the tools to win a $10,900 race.
In his previous four races, Eurobond has finished 7th, 7th, 1st, 5th. In the win on February 26, Eurobond beat Preacher by ¾ lengths in a $8,000 event.
After that win, Eurobond went 5th for a $22,000 purse. Back down to this level at $10,900, this looks like a good chance.
Limbo's Promise is 5 for 27 and 9th, 4th, 1st in his last three. He's coming off a 2 ¼ length win over Mr. Shapoor in a $10,900 race after moving down from $19,000.
The most trustworthy horse in this one has to be the No. 2.
Race 6
(1) West Coast Temple
+250 (5/2)
(3) Save the Day
+1200 (12/1)
(5) Favorite Sister
+1500 (15/1)
(6) Markantony'squeen
+800 (8/1)
Post Time: 3:20 p.m. CST
Distance:1 1/16 Miles
Purse:$10,900
Race 6 covers 1 1/16 miles for a $10,900 purse. West Coast Temple and Bella Blu are going to be tough customers in this one.
West Coast Temple is 2 for 25 and has finished in the top-3 in five of his previous six attempts. After placing 2nd in a $12,000 event, West Coast Temple finished 6th in the same grade on March 11.
More is going to be required from West Coast Temple, but a $10,900 race should be a little more manageable. Expect Bella Blu to stand tall in the stretch run.
Bella Blu is 2 for 10 and 4th, 6th, 4th in her last three outings. In her most recent attempt, Bella Blue finished 4th on March 29 for $10,900.
Despite the loss, Bella Blue should appreciate this post position and distance. The filly doesn't have the toughest foes to contend with in Race 6 and should prevail.
Race 8
(1) Dame Plata
+300 (3/1)
(4) Number One Dude
+200 (2/1)
(5) Northern Playboy
+500 (5/1)
(6) Rockport Kat
+400 (4/1)
Post Time: 4:16 p.m. CST
Distance: 1 Mile
Purse:$27,500
Race 8 is a mile for a $27,500 purse on Tuesday afternoon. This looks like a competitive event between Dame Plata and Number One Dude. Both horses are in good form going into Tuesday.
Dame Plata is 10 for 25 in his career and inconsistent, but has stakes experience. He's finished 3rd, 7th, 1st in his previous three attempts. In the last run, Dame Plata beat Punch Em by 2 ¼ lengths in a $27,500 assignment.
This was a nice response after finishing 7th in the $100,000 Blair's Cove Minnesota Turf Championship Stakes on September 8. Remaining in the $27,500 class should help put Dame Plata in contention.
Number One Dude is 6 for 10 and in contention for five straight events. He's 1st, 2nd, 1st, 2nd, 1st in his previous five outings.
In his last attempt, Number One Dude beat Tap the Dot by 7 lengths in the $70,000 Jim Thorpe Stakes. This came after placing 2nd in the $175,000 Oklahoma Classics Cup Stakes on October 15.
Look for Number One Dude to handle this field relatively easily in Race 8 at Will Rogers.