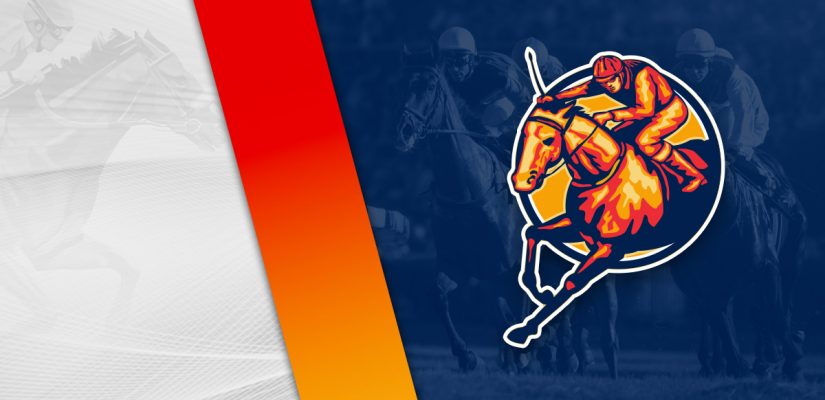 The Road to the Kentucky Derby is completed with no more opportunities to earn points for the first Saturday in May. With the Lexington Stakes wrapped up on Saturday, there are no more chances to get into the Kentucky Derby.
The field and contenders for the 148th Kentucky Derby are becoming clear. I don't know if there's a Triple Crown contender in the mix, but there are some good horses that should make for a competitive race at Churchill Downs.
The Kentucky Derby Less Than a Month Away
The Kentucky Derby is scheduled for the first Saturday in May on May 7. Epicenter is currently a +500 favorite over +600 Messier. Taiba follows closely behind at +650.
Our first look Monday is at Will Rogers in Oklahoma. Will Rogers has ten races worth $131,360 in prize money. Head below for our best Will Rogers Downs picks on April 18, 2022.
Race 1
(1) Pop Culture
+2000 (20/1)
(2) December Seven
+140 (7/5)
(3) That's What I Say
+400 (4/1)
(4) Lastcallforalcohol
+600 (6/1)
(6) Cool Catomine
+350 (7/2)
(7) Town Drunk
+800 (8/1)
(8) Humor's Reward
+1200 (12/1)
The first at Will Rogers Downs is a $10,900 event covering a mile on the dirt. Look at Cool Catomine and December Seven to put on a good showing in this one.
Cool Catomine is 13 for 40 and should have a chance to complete this race with a winning performance. He is 5th, 4th, 1st in his previous three outings and showed a lot recently.
In his most recent attempt, Cool Catomine defeated Iowa Native by 2 ½ lengths in a $13,962 event. This was a nice run after finishing 4th in a $15,500 event on August 21.
Look for Cool Catomine to get involved against December Seven. December Seven is 8 for 39, including a win in his most recent attempt on April 4.
He is coming off a 1 length win over Got Mojo for a $10,900 win. That was a nice go for December Seven after finishing 5th on February 23 in a $19,000 race.
Race 7
(1) Terris Strong Hope
+2000 (20/1)
(2) Theycallherpinky
+200 (2/1)
(3) Smoking Guitar
+400 (4/1)
(5) Magic Mindy
+500 (5/1)
Race 7 is a $13,080 event over 6 furlongs this afternoon. Theycallherpinky and Magic Mindy are high on my shortlist in this one.
Theycallherpinky is 2 for 12 in her career and finished 4th, 4th, 1st in her previous three attempts. She is coming off a $12,000 win by a neck on April 5.
That was a pretty good attempt for Theycallherpinky after finishing 4th on March 21 in the same class. She should be competitive, but there is better value in Race 7.
Magic Mindy is 2 for 14 in her career and 3rd, 4th, 2nd in the last three outings. She came on well in her last race on April 5.
Magic Mindy was involved in a $26,400 race in her most recent outing. The filly looked nice in that one after finishing 4th on December 17 for a $41,650 prize.
The value looks too strong with Magic Mindy to pass up in Race 7 on Easter Monday.
Race 9
(2) Love to Learn
+400 (4/1)
(3) Miss Invasive
+600 (6/1)
(4) Maria Elena Y. G
+300 (3/1)
(5) Scarlet Position
+450 (9/2)
(6) Daaherachel
+800 (8/1)
(7) Time for a Song
+350 (7/2)
Race 8 is a $10,900 event covering 6 furlongs. Seven horses are expected to participate in OKC for this race.
Love to Learn and Maria Elena Y. G should be big players in this one. Both should be good bets given good prices at post time.
Love to Learn is 9 for 43 in her career, finishing 1st, 2nd, 3rd in her last three attempts. Three races back, Love to Learn had a $22,000 win and then fell back.
In her most recent race, Love to Learn showed 3rd for a $23,000 purse. Despite the loss down to $10,900 should favor her on Monday.
Maria Elena Y. G is in good form and has tasted recent success. In her last three outings, she's 1st, 6th, 1st.
Overall, Maria Elena Y. G is 4 for 25. She will look to make it back-to-back wins after a $26,400 score on April 4. That was a good look for Maria Elena Y. G.
She beat Dixiefield by 2 lengths, edging clear and going into the stretch after a duel. Maria Elena has to be under serious consideration for a win.