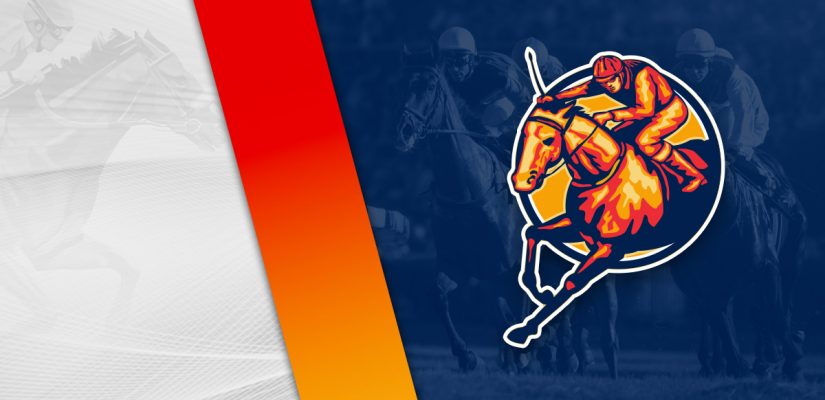 There are more horse racing plays to attend to on Tuesday afternoon. A handful of the lower-tier tracks are on the card Tuesday. Louisiana Downs, Mahoning Valley, Parx, Turf Paradise, and Will Rogers Downs is racing today.
If you're looking for quarter horse racing, Louisiana Downs has you covered on Tuesday. Louisiana Downs continues their quarter horse meet this afternoon. We're passing on the thoroughbreds and going back to Oklahoma at Will Rogers Downs to open the day.
Will Rogers has eight races worth $137,380 in prize money on the dirt. Head below for our best Will Rogers Downs picks on April 5, 2022.
Race 2
(1) The Heat is On
+500 (5/1)
(2) Livingontulsatime
+250 (5/2)
(3) Twilite Liason
+300 (3/1)
(4) Frosted Prayer
+800 (8/1)
(5) Blueskiesandangels
+350 (7/2)
(7) Brassy Fire
+800 (8/1)
Post Time: 1:28 p.m. CST
Distance: 5 ½ Furlongs
Purse:$12,650
The second race at Will Rogers is a $12,650 assignment covering 5 ½ furlongs. Look at Twilite Liason and Livingontulsatime to show up well in this one.
Twilite Liason has a win in 17 attempts, with a victorious run on May 18. It was a strong run from Twiliite Liason, though he is winless in ten performances since then.
In his most recent race, Twilite Liason had a promising run to place 2nd behind Hunter's Legacy by a half-length in a $12,650 event. That was nice improvement after finishing 11th on January 29 in a $17,500 race.
Livingontulsatime is 8th, 8th, 1st and got on track after two disappointing starts at Turfway Park. The transfer to easier pastures helped.
Two races back, Livingontulsatime finished 8th in a $62,000 event. He came back at Will Rogers for a 2 ½ length win in a $19,800 event.
This looks like a fantastic spot for Livingontulsatime to go in for back-to-back wins.
Race 6
(1) She's a Player
+600 (6/1)
(2) Rosie Flashback
+400 (4/1)
(3) Gospel Charity
+2000 (20/1)
(5) Include the Love
+600 (6/1)
(6) Acela Express
+200 (2/1)
Post Time: 3:20 p.m. CST
Distance:6 Furlongs
Purse:$19,800
Race 6 is a $19,800 event covering 6 furlongs on the dirt. Acela Express and Bendelene are in good form for this race.
Acela Express is winless in five attempts, finishing 5th, 5th, 6th, 3rd, 3rd in her career. In her most recent attempt, Acela Express showed 3rd in a $19,800 assignment.
This came after showing 3rd on November 26 for a $20,000 purse. Expect Acela Express to compete, but more may be required for a win.
Bendelene is winless in six career starts, though consistency is her game. She has finished 2nd, 2nd, 3rd, 2nd, 2nd, 3rd in six attempts at Remington Park.
Bendelene placed 2nd behind Encouraging by ¾ lengths in a $36,000 event on February 5. She came back on March 11 at Sam Houston Race Park to show 3rd in the same grade.
The winner wasn't far away from Bendelene, as she was 1 ½ lengths away from a win. A class drop to $19,800 should put Bendelene in control of this race versus winless foes.
Race 8
(1) Mahomeite
+1200 (12/1)
(2) Dreams Affirmed
+3000 (30/1)
(4) Soldier's Fight
+400 (4/1)
(5) Unbridled Guy
+250 (5/2)
(6) Deputy Raegan
+2000 (20/1)
(7) Lance Theater
+600 (6/1)
(8) Tiz Strong
+200 (2/1)
Post Time: 4:16 p.m. CST
Distance: 5 Furlongs
Purse:$9,000
Race 8 is a $9,000 event covering 5 furlongs. Expect Tiz Strong and Unbridled Guy to carry their own in this one.
Unbridled Guy is winless in six races in his career. He most recently finished 5th in a $10,800 race. Unbridled Guy hasn't done much different in previous events in that class.
A grade drop to $9,000 versus this level of competition should put him in contention for the first time. He finished 4th on December 17 in a $10,000 assignment.
Tiz Strong is winless in ten attempts, finishing 7th, 3rd, 8th, 7th in his last four. He is coming off a poor outing at Sam Houston to finish 7th in a $21,000 event.
Tiz Strong showed 3rd on February 26 in a $12,000 event, so should feel more comfortable for $9,000 at Will Rogers Downs. This should be his if he's interested.