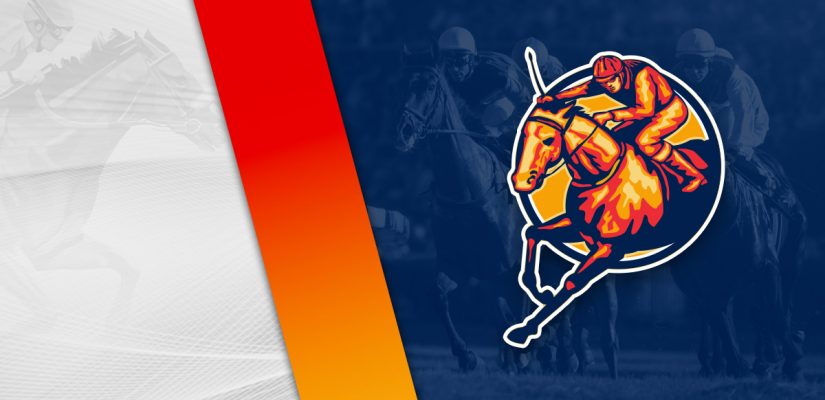 We're back on the racetrack Monday afternoon looking for winning horses. The Preakness Stakes is less than a week away and there isn't much anticipation as usual for this race.
In most years we have a horse that won the Kentucky Derby looking for a win to set up a Triple Crown win at Belmont Park in the Belmont Stakes. That's not going to be the case in 2022.
Preakness Stakes Preview and Picks
TheSportsGeek will have a full breakdown of the Preakness Stakes. Despite no chance to extend a run at the Triple Crown, there is going to be a race and horses to bet on at Pimlico Race Course.
The horse racing grind brings us to Thistledown and Will Rogers Downs this afternoon. Will Rogers has nine races worth $133,910 in prize money. Head below for our best Will Rogers Downs picks on May 16, 2022.
Race 1
(1) Tecumse Red
+500 (5/1)
(2) What About Jimmy
+1200 (12/1)
(3) Monet's Devil
+100 (1/1)
(4) Boston Slick
+180 (9/5)
(5) Serendip Ruler
+600 (6/1)
We're looking at the opener to get the day started at Will Rogers Downs. Look for Boston Slick and Monet's Devil to likely get into it in the stretch run.
Boston Slick is winless in seven races, finishing 4th, 5th, 9th, in his previous three attempts. He most recently finished 4th in a $9,000 event on April 27.
That result came after finishing 5th in the same grade on April 13. Boston Slick will need more for a win and Monet's Devil should be tough to deal with at Will Rogers.
Monet's Devil is 2nd, 3rd, 8th, 6th in four career races. In his latest outing, Money's Devil placed 2nd behind Dude Drop Kid by a half-length in an $11,550 race.
Prior to that effort, Monet's Devil showed 3rd for a $19,800 purse on April 4. A repeat of those efforts should be enough to edge out Boston Slick.
Race 5
(2) Grand Royale
+140 (7/5)
(3) Gentle George
+1500 (15/1)
(4) Green Eyed Belle
+400 (4/1)
(5) Gospel Musketeer
+800 (8/1)
Race 5 covers 6 furlongs for a $27,500 purse. This looks like a good race between Box Seat and Grand Royale in the stretch. These two should battle it out for a win.
Box Seat is 5 for 24 in his career and is in need of a class drop after finishing 5th, 5th, 3rd in his previous three outings. He finished 5th on April 12 in a $27,500 event and then 5th most recently in the $50,000 Highland Ice Stakes on May 3.
He needs more, but fortunately for his connections, is open to improvement. Expect Box Seat to be tested hard by Grand Royale from the No. 2 hole.
Grand Royale is 6 for 21 and feeling confident recently. The gelding has finished 1st, 2nd, 3rd, 2nd, 1st in good form in his previous six races.
He most recently defeated Champs Success by 2 ¼ lengths for a $20,900 purse. That was a nice effort after placing 2nd behind Afleet Sniper by 2 ¾ lengths in a $12,000 race.
Look for the second favorite to have the best chance in Race 5. The value should be better at post time as well.
Race 6
(2) Valentina Lil
+200 (2/1)
(4) Harpers Vision
+300 (3/1)
(5) Sweet Smokin Gal
+600 (6/1)
(6) Harlow's Vision
+2000 (20/1)
Post Time: 4:20 p.m. EST
Distance:1 Mile
Purse:$12,000
Race 6 is our final pick at Will Rogers Downs on Monday afternoon. Look at Valentina Lil and Icy Cape to go well in this race.
Valentina Lil is a one-time winner with 13 losses. She won last summer, but hasn't been to the winner's circle in eight races.
Valentina Lil finished 3rd, 5th, 6th in her previous three races. In her last race, she showed 3rd to look better in a $10,000 assignment on April 20.
Icy Cape is 1 for 19 and seeking a win since February. She's finished 4th, 2nd, 4th in her previous three trips.
Two races back, Icy Cape placed 2nd behind Lilly Belle by 4 ½ lengths in a $12,000 event. That was a nice effort, but then 4th most recently on May 9 in the same class.
Up in trip to a mile should suit Icy Cape much better. She looks like the best in a weak field.