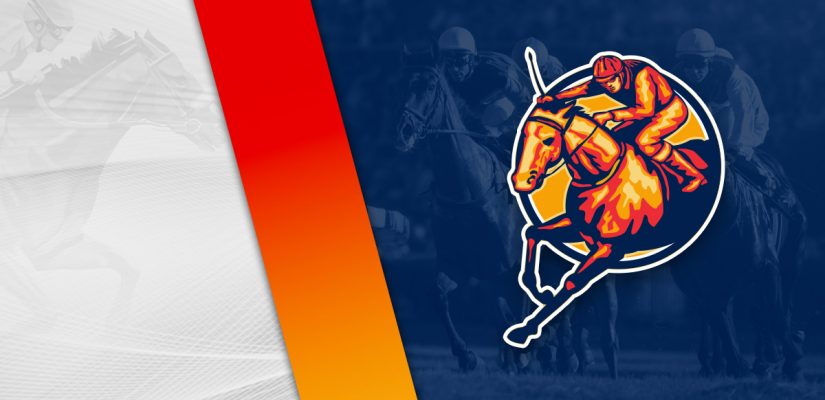 It's a decent card for a Monday with more tracks entering the fray with the weather heating up. During the winter it's tough to find quality cards during the week, but things get much better in the summer.
TheSportsGeek will have you covered from all angles for the Kentucky Derby. Along with our predictions to win, we'll have the Kentucky Oaks/Derby Double and the superfecta and trifecta.
For Monday afternoon, we're going to Thistledown and Will Rogers Downs. Thistledown and Finger Lakes are newcomers to the 2022 card. Will Rogers has ten races for a $189,050 purse. Head below for our best Will Rogers Downs picks on May 2, 2022.
Race 1
(1) Pop Culture
+1200 (12/1)
(3) Midnight Revolt
+300 (3/1)
(4) Town Drunk
+140 (7/5)
(5) Staccato
+1200 (12/1)
(6) John Allen
+350 (7/2)
In the first event at Will Rogers Downs, there are 1 1/16 miles of racing for a $10,900 purse. Town Drunk and Midnight Revolt should be tough to hang with in Race 1.
Midnight Revolt is 5 for 26 and has shown to be able to compete in this class. He's finished 1st, 5th, 4th in his previous three outings.
Midnight Revolt got to the wire first on March 21 for a $10,900 purse. That was a good finish in the stretch after stalking his foes throughout. Midnight Revolt notched a half-length win with the effort.
However, he couldn't sustain that form and regressed to 5th and 4th. In his most recent attempt, Midnight Revolt finished 4th for $10,900 on April 18. This was disappointing.
Town Drunk is a five-time winner in 46 assignments. He's a veteran in good form recently. Town Drunk enters finishing 1st, DNF, 1st in his last three.
He is coming off a 2 ¼ length win for a $10,900 purse on April 18. It's the second win in three outings, which includes a $12,000 win at Delta Downs on December 16.
Remaining in this class should benefit Town Drunk. Look for Town Drunk to edge away for a win Monday afternoon.
Race 6
(1) Hunter's Legacy
+200 (2/1)
(2) My Real Diamond
+250 (5/2)
(3) True Glory
+300 (3/1)
(4) Oklahoma Line
+2000 (20/1)
(5) Woods of Congaree
+2000 (20/1)
(6) Sooner Skuta
+400 (4/1)
(7) A Flicker Ofsilver
+1000 (10/1)
The sixth race at Will Rogers Downs is a $13,080 event covering 6 furlongs. My Real Diamond and Hunter's Legacy should be top contenders in Race 6.
My Real Diamond is 2 for 8 in his career and looking for more after finishing 1st and 3rd in his previous two trips on April 4 and April 18.
The gelding had a $12,000 win by 4 ¾ lengths two races back. That was an easy trip for My Real Diamond, but didn't see the same result on April 18. He showed 3rd in a $13,080 event and remains in the same grade on Monday.
Hunter's Legacy gets the inside rail out of the gate and should benefit after finding success recently. He is 1st and 2nd in his last two outings, with a half-length $12,650 win and placing 2nd behind Our Cornerstone by 2 lengths.
Hunter's Legacy had a 1 length advantage over My Real Diamond in that one to earn place money a few weeks ago. In a rematch, this time I like Hunter's Legacy and My Real Diamond to go 1-2 in Race 6.
Race 7
(1) Rachie Rach
+300 (3/1)
(2) Firey Emblem
+1200 (12/1)
(3) Secret Avenger
+250 (5/2)
(4) Looking West
+500 (5/1)
(5) Violet Shadows
+600 (6/1)
(6) Reina Del Sur
+200 (2/1)
Race 7 is our final selection at Will Rogers on Monday afternoon. Secret Avenger and Reina Del Sur should be in the mix for the win.
Reina Del Sur is DNF, 4th, 1st in her career, and sizing up back-to-back wins on Monday. In her latest showing, Reina Del Sur beat Secret Avenger by 9 lengths for an $11,550 purse.
That was unexpected from Deina Del Sur after finishing 4th on March 12 for an $11,000 purse. Secret Avenger was well-liked in that one and was the betting favorite.
I'm not going to ignore Secret Avenger so easily after that loss. I think it's giving us better value on him. She's a one-time winner across six outings, and coming off a win following the loss to Deina Sel Sur.
Secret Avenger found the winner's circle for the first time with a 6 length blowout for a $9,000 prize on April 20. She drew off going into the stretch and kept on.
I'm willing to back Secret Avenger at this price over Deina Del Sur in a rematch from a month ago.