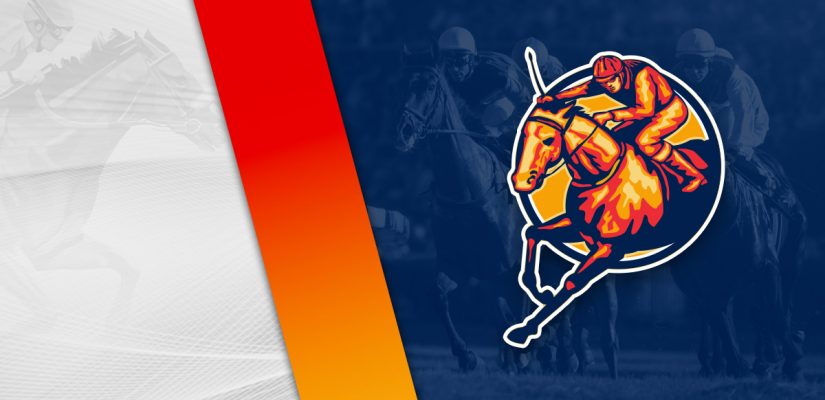 After a fun and profitable weekend, it's back to weekday racing on Monday. There are mostly the third-tier tracks highlighted this afternoon. That's fine if we have winning horses on our card.
One More Triple Crown Event
The Belmont Stakes represents the final leg of the Triple Crown. Rich Strike and Early Voting won the Kentucky Derby and Preakness Stakes. Rich Strike passed on the Preakness, though is back for the Belmont Stakes. However, Early Voting is bowing out with a Preakness win and not going to New York.
TheSportsGeek is aiming at Horseshoe Indianapolis and Will Rogers Downs this afternoon. Will Rogers has ten races worth $198,960. Head below for our best Will Rogers Downs picks on May 23, 2022.
Race 3
(1) Seeing Double
+450 (9/2)
(2) Gp's Amazing Grace
+300 (3/1)
(3) She's Fire and Ice
+100 (1/1)
(4) Take Charge Gal
+1200 (12/1)
Gp's Amazing Grace and She's Fire and Ice look poised to deliver big attempts on Monday afternoon. This is a mile on the dirt for a $12,650 purse.
Gp's Amazing Grace is 7 for 37 and is looking for the hat-trick this afternoon. The mare is coming off a $10,900 win in back-to-back outings.
She most recently beat Markantony'squeen by 7 ½ lengths in an impressive blowout on May 10. Gp's Amazing Grace has to be involved despite up in class.
She's Fire and Ice is 6 for 25 and 1st, 4th, 2nd, 3rd in four races. In her last race, the mare beat Cadi Deville by 1 ¼ lengths in a $20,900 event.
That was impressive on tougher terms. She has also been in good order in her latest workouts. Look for her to be the toughest to beat.
Race 6
(1) Point of Impact
+1200 (12/1)
(2) Hold Tight
+200 (2/1)
(4) First Line
+400 (4/1)
(5) Drifing West
+160 (8/5)
Race 6 is a $22,000 event covering 1 3/16 miles on the dirt. The top contenders are likely Hold Tight and Driting West in this one.
Hold Tight is 5 for 17 and coming off a couple of solid attempts in stakes races. He showed 3rd in the $20,650 Dowd Mild Stakes on April 9 at Fonner Park.
Hold Tight came back on April 30 in the $79,500 Bosselman Pump and Pantry/Gus Foner Stakes. That was impressive and his speed rating was in top form at 105.
Drifting West finished 2nd, 5th, 3rd in his latest three outings. The gelding most recently placed 2nd behind Rockport Kat by 1 ¼ lengths in a $22,000 event.
Since that race, Drifting West was clocked with some impressive times on the workout track at 5 furlongs. Drifting West was timed at 59.69 and 59.55 seconds, along with 46.16 seconds at 4 furlongs.
If Drifting West brings this form to the party this afternoon, expect him to have the advantage on Hold Tight.
Race 8
(1) Yak Attack
+800 (8/1)
(2) Bring It On Baby
+1200 (12/1)
(3) Ragan's Jet
+100 (1/1)
(5) She's Shiney
+180 (9/5)
Post Time: 4:16 p.m. CST
Distance:6 Furlongs
Purse:$33,000
The eighth race at Will Rogers covers 6 furlongs for a $33,000 purse. Consider looking at She's Shiney and Ragan's Jet to find the winner's circle. Both have solid claims.
She's Shiney should have some kick from the outside to the wire. She looked fine recently, finishing 4th, 3rd, 1st in her last three.
She's Shiney won a $19,250 event on June 29, 2020 at Fair Meadows. She defeated Pretty Britches by 5 lengths for $19,250.
After that solid trip, She's Shiney showed 3rd in the $47,000 Muscogee Stakes on July 20, 2020 and then a layoff. In her latest attempt on April 11, She finished 4th in the $55,000 Miranda Diane Stakes.
Ragan's Jet is 3 for 9 and coming off back-to-back solid attempts. She most recently placed 2nd in the $55,000 Miranda Diane Stakes behind Dicey by a half-length.
Ragan's Jet was comfortably ahead of She's Shiney by 6 ½ lengths + a neck. In a rematch, it should be closer, but Ragan's Jet should have this at the wire.