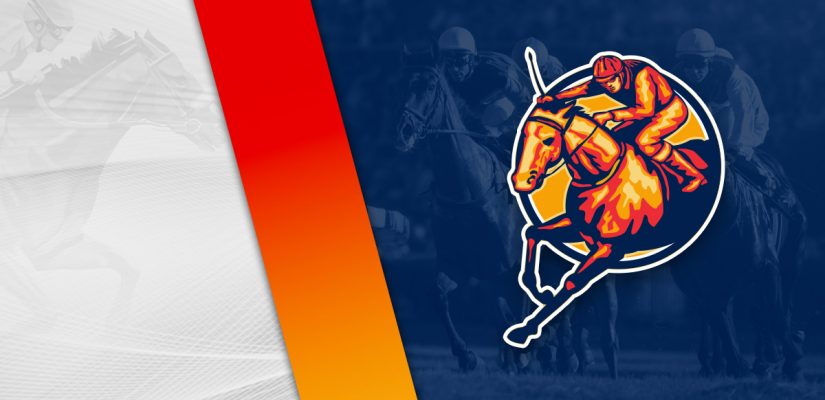 Following a crazy weekend at Churchill Downs, it's back to a normal schedule on Monday afternoon. Lower-tier tracks like Thistledown and Finger Lakes are on the board today.
We have picks at Thistledown in Ohio and also going to Will Rogers Downs in Oklahoma. There are plenty of races on the calendar between Monday and Preakness Day at Pimlico. We have a total of six horse racing picks for Monday.
The Second Leg of the Triple Crown
The Preakness Stakes marks the second leg of the Triple Crown. Rich Strike will look to do the impossible and keep the Triple Crown dream alive. The last big upset in the Derby, Mine That Bird, faltered in the Preakness in 2009.
Will Rogers Downs has ten races with $140,030 in prize money to be won on Monday afternoon. Head below for our best Will Rogers Downs picks for May 9, 2022.
Race 5
(1) Hope and a Dream
+180 (9/5)
(3) Angel's Cut
+500 (5/1)
(4) Hale's Angel
+100 (1/1)
(5) Hey Roxy
+1200 (12/1)
Race 5 is a $10,900 event covering 5 ½ furlongs on the dirt. Look on Hope and a Dream and Hale's Angel to provide big runs in the fifth race at Will Rogers.
Hope and a Dream is 3 for 29 in his career and has found some consistency as of late. The mare is 2nd, 5th, 2nd, 3rd in her previous four attempts.
She placed 2nd two races back in a $10,900 event. That was a decent trip for Hope and a Dream, though she was well behind Destiny's Love by 7 ¼ lengths.
Hale's Angel has a win in 4 of 16 races in her career. The mare is sizing up a hat-trick after a 2 ½ and 1 ¾ length win.
In her latest start, Hale's Angel edged clear in the stretch for her second straight win on April 25. If she's in the same mood, this appears like another good spot for a win.
Race 6
(1) Off and Back
+1200 (12/1)
(3) Sway Back When
+800 (8/1)
(4) Deputy Reagan
+2000 (20/1)
(5) Ole Softly
+500 (5/1)
(6) Nomoremrniceguy
+250 (5/2)
(7) Bones Bruin
+200 (2/1)
Race 6 is a $9,000 event over a mile on the dirt. Nomoremrniceguy and Bones Bruin should be involved in the stretch run.
Nomoremrniceguy is winless in 11 career races, but this looks like a stop for him to finally get there at the wire. In his most recent outing, Nomoremrniceguy placed 2nd behind G's Storm by a half-length in a $9,000 race.
This was a nice improvement after finishing 4th on March 28 in the same grade. Nomoremrniceguy should be competitive, with Bones Bruin likely bothering him in the stretch run.
Bones Bruin is winless and looking for his first win in his eighth appearance. He most recently placed 2nd behind Pissarro's Mandate by 2 ¼ lengths on April 27 in a $9,000 event.
Prior to that trip, Bones Bruin finished 7th on December 16 in a $20,000 event. The drop down in class helped plenty.
For the best value, Nomoremrniceguy is probably the top pick. He likely has just enough to make it past Bones Bruin for a win.
Race 7
(2) Scarlet Position
+200 (2/1)
(5) Daaherachel
+180 (9/5)
Post Time: 3:48 p.m. CST
Distance:6 Furlongs
Purse:$10,900
Race 7 is a 6-furlong event covering $10,900 on the dirt. Scarlet Position and Daaherachel should be worth a good look in this one.
Daaherachel is 7 for 37 and is coming off one of her best performances in a while. The mare defeated Scarlet Position by a neck on April 18.
This came after finishing 4th in an $11,000 assignment on November 23 at Remington Park. This time, Daaherachel is from the outside, while Scarlet Position is on the inside.
Scarlet Position is 5 for 22 and a consistent runner. She's finished in the top-3 in eight straight attempts.
The mare won a $28,000 assignment on March 28 at Oaklawn Park. Since then, placed 2nd in back-to-back performances.
Closer to the inside rail in this rematch against Daaherachel, she can get it done on Monday afternoon. She should attract a better price at post time as well.