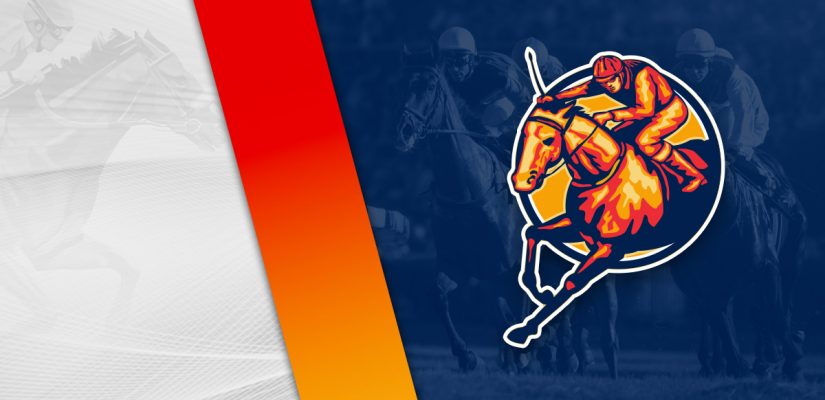 For a Monday, we have a pretty decent card at BetOnline this week. There are five racecourses available for wagering, which is better than the typical three or four. Note that Kelso is listed under US tracks at BetOnline.
$25 Risk-Free Horse Racing Bet!
This is incorrect. Kelso Racecourse is located in Scotland, so a little off the mark. Will Rogers Downs, Turf Paradise, Parx, Louisiana Downs, and Delta Downs are available for betting today at BetOnline. The Oklahoma based racetrack, Will Rogers, is new to the mix during the week now.
Their spring meet will begin at Cherokee Casino on Monday afternoon in Oklahoma. Will Roger Downs was a godsend last year during this time. When the pandemic initially struck, Fonner Park and Will Rogers Downs stayed the course last March and April.
We'll get started on Monday at Will Rogers Downs on Monday afternoon. Will Rogers has nine races worth $130,570 in prize money today. They only have the dirt track, so you won't find any turf racing here in Claremore. Head below for our free Will Rogers Downs picks for March 22, 2021.
Race 5
(1) Rhine Falls
+1200 (12/1)
(2) D R C's Arm Candy
+600 (6/1)
(3) Okie Zipit
+500 (5/1)
(4) Flying Lindy
+400 (4/1)
(5) Acertive Miss
+140 (7/5)
(6) Olive County
+300 (3/1)
Post Time: 2:52 p.m. CST
Distance:5 ½ Furlongs
Purse:$9,900
Race 5 is our starting point at Will Rogers on Monday afternoon. This $9,900 event will cover 5 ½ furlongs on the dirt. Flying Lindy and Acertive Miss should run well and have a chance in the stretch. This isn't the most competitive field, so I think 4/1 Flying Lindy is going to have a serviceable chance of getting the job done.
Flying Lindy is a one-time winner in six attempts in her career. She has finished 7th, 11th, 2nd, 1st, 4th, 4th through six races. In her win on May 13, Flying Lindy defeated Favorite Sister by 1 ½ lengths. She actually lost by a neck, but was awarded the win because of interference in the stretch after drifting too wide from Theycallherpinky. Take a win anyway you can get it.
Following that performance, Flying Lindy finished 4th and 4th. Not exactly the best way to follow up a win. In her most recent outing, she was 4th, last, in a $7,150 event on July 13. After the sloppy performance, a layoff was needed to give her time to regroup. She has looked in better form in workouts. In two 4-furlong workouts, she was timed at 50.69 and 50.02 seconds.
Acertive Miss is a one-time winner through nine outings, with a win on July 6. Bumped out of form, she is back to running well recently. Acertive Miss finished 3rd and 2nd in recent performance. She showed 3rd on November 27 in a $11,220 race, and then placed 2nd December 21 in the same class three weeks later. Down to a $9,900 race, she is going for a likely win on Monday.
Race 6
(1) Landry Kyle
+140 (7/5)
(2) Dumaani's Baby
+1500 (15/1)
(3) Saturday Service
+500 (5/1)
(4) Shezalittlehazey
+500 (5/1)
(5) Goddess of Wonder
+800 (8/1)
(6) Miss Coffeyville
+200 (2/1)
Post Time: 3:20 p.m. CST
Distance:5 ½ Furlongs
Purse:$13,860
Race 6 is a $13,860 event on the dirt covering 5 ½ furlongs. Miss Coffeyville and Landry Kyle should be the horses to circle on your shortlist. Miss Coffeyville is a runner to watch from the outside. She has finished 7th, 5th, 3rd, 6th, 11th in her career, which doesn't sound all too attractive, but this should be a manageable assignment.
In her best finish, Miss Coffeyville showed 3rd in a $10,200 race on October 14. Miss Coffeyville finished 6th on October 20 and 11th on November 14. In the 6th race, she was a disappointment as the betting favorite in the $10,200 event. In her next performance, Miss Coffeyville was 11th for a $36,975 race, which prompted a class drop.
Landry Kyle is winless in seven entries, finishing 5th, 2nd, 4th in her last three outings. She placed 2nd behind Posse Gone Wild in a $7,150 event on April 27. It doesn't sound like much, but a lot more than others can say in this race. In her next performance, Landry Kyle was 4th in a $23,760 event on May 12. After a break, expect her to be the top runner in this race. She has been sharp in workouts, and against this weak field, a win should be attainable.
Race 7
(1) Candy Baron
+300 (3/1)
(3) Stay My Fayvorite
+350 (7/2)
(6) Bugger Red
+1200 (12/1)
Post Time: 3:48 p.m. CST
Distance:5 ½ Furlongs
Purse:$19,800
Race 7 runs for 5 ½ furlongs on the dirt for a $19,800 purse. This is $1,100 smaller than the feature revent of Race 8. Candy Baron and Coach Dan should be thereabout at the wire in the stretch. Candy Baron drops in class after finishing 7th as a rookie and sophomore.
It wasn't a brilliant start to Candy Baron's career at Golden Gate Fields. He finished 7th on September 26 as a first-time starter in a $30,000 event, and then 7th again on October 9 in a $11,000 event at Golden Gate Fields. He receives a transfer from Golden Gate to Will Rogers Downs and should find easier competition in Oklahoma.
Coach Dan has no wins in his career as well. He moves well down from racing at Oaklawn Park to Will Rogers. Coach Dan went 4th, 9th, 3rd in his previous three performances. In an encouraging display at Oaklawn, he showed 3rd in a $23,000 event in Arkansas. It could have been even better, but Coach Dan was bumped early, and then was trapped in traffic at the 3/16 pole. A similar effort would be enough in this event.