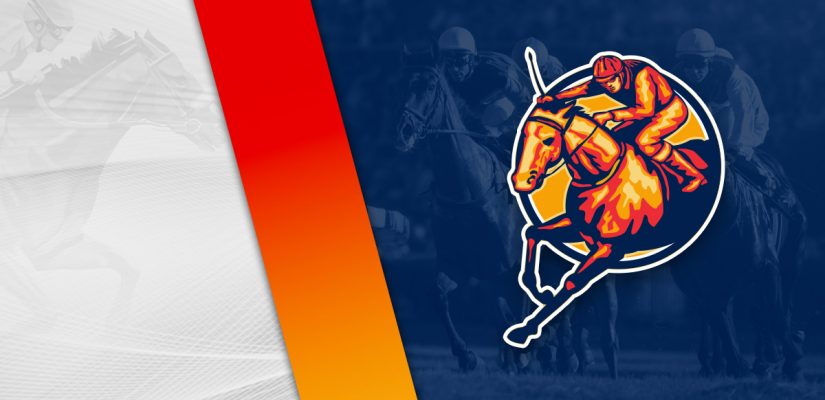 There are ponies to play on Thursday in Canada. The biggest racetrack with action is certainly Woodbine in Toronto this evening. Post time for the first race is scheduled for 5:05 p.m. EST. The Woodbine card will not interfere with most of the afternoon racing.
Belmont Park has the feature with the running of the $1,000,000 Belmont Derby (Gr. 1) on Saturday afternoon. The girls have a chance to get involved in the Oaks for a $700,000 purse. We'll have picks at Belmont for the big day.
We have horses running at Thistledown and Woodbine on Thursday. Woodbine has eight races worth $367,300 in prize money this evening. Head below for our best Woodbine picks on July 7, 2022.
Race 3
(1) Tragically Quewick
+300 (3/1)
(2) Over the Hills
+250 (5/2)
(4) Dixie Giant
+350 (7/2)
(5) Sea Scout
+1000 (10/1)
(6) Goldmine Cat
+1500 (15/1)
(7) Tomcat Black
+500 (5/1)
Tragically Quewick and Over the Hills are highly respected in this 5-furlong event for a $39,200 purse. The competition will be completed on the all-weather track just after 6:00 p.m. EST.
Tragically Quewick is dropping in class following a couple of slow starts. Overall, he is 2 for 11 and capable of better than his recent work.
The gelding has finished 8th, 5th, 1st in his previous three trips. He went in for a top prize of $37,989 in April at 5/2. That was an impressive run to clear Mr Narcissistic at the wire.
However, he finished dead last in 5th in his next showing on May 12 in the same grade. Tragically Quewick showed it wasn't a fluke on June 10, finishing 8th out of 9 runners.
The class drop to $39,200 will help greatly. Over the Hills has a couple of wins in his career as well. He's finished 3rd, 6th, 1st in his previous three attempts.
In his most recent attempt, Over the Hills showed 3rd in an event with a top prize of $24,969 in April. With Tragically Quewick regressing, Over the Hills is a serious player in this one.
Over the Hills has been racing at 7 furlongs. Cutting back to 5 furlongs should help plenty. This looks like his wheelhouse at this distance.
Race 4
(1) Corduroy Road
+800 (8/1)
(2) Combative
+2000 (20/1)
(3) Marten River
+250 (5/2)
(5) Swamp Souffle
+2000 (20/1)
(6) Silence Breakers
+600 (6/1)
(7) Analyzer
+1000 (10/1)
(8) Decimator
+1500 (15/1)
(9) Create Again
+300 (3/1)
Race 4 is a $53,200 event covering 6 ½ furlongs on the turf. Create Again and Marten River should have a big chance in the fourth at Woodbine.
Create Again is in good form and getting involved consistently. He's finished 3rd, 3rd, 2nd, 1st in his previous four assignments.
Create Again won in September, grabbing a $32,759 prize in impressive form over Mo Hawk. Marten River is the most likely to give Create Again a big challenge.
Marten River is dropping well down in class for easier pastures on Thursday evening. At 25/1, Marten River finished 11th on January 5 for over $100,000 in prize money.
He came back on June 12 at 5/1 to finish 9th out of 13 horses in an event worth around $60,000. Down to $53,200, expect a much better performance from Marten River. He's a leading candidate to go to the winner's circle.
Race 5
(1) Just Smart Me Up
+1500 (15/1)
(2) Mad Dog N Joe
+1200 (12/1)
(3) Glorious Tribute
+160 (8/5)
(4) Cupid's Dude
+350 (7/2)
(5) Runninforcover
+450 (9/2)
(6) Liars Club
+1000 (10/1)
(7) Jmr Pure Sensation
+600 (6/1)
(8) Tara Tattoo
+1200 (12/1)
The fifth event at Woodbine is a $49,700 assignment. Cupid's Dude and Glorious Tribute should be the top contenders in Race 5.
Cupid's Dude is 1 for 11 in his career and looking for better after some undesirable results recently. He's been a huge underdog in his most recent outings in tougher races.
He won at 7/2 on February 20 at Gulfstream Park, but has been well back in four races since then. Dropping to $49,7000 should help out nicely.
Glorious Tribute has one win in 15 career starts. He won back in 2019 and has been held winless in ten straight events.
In his previous three, he finished 4th, 3rd, 2nd. In his latest performance, Glorious Tribute finished 4th in a race worth around $60,000 on June 12.
He's capable of hanging in this class. Glorious Tribute placed 2nd in the same class on Halloween. Against these foes tonight, Glorious Tribute should be tough to beat.