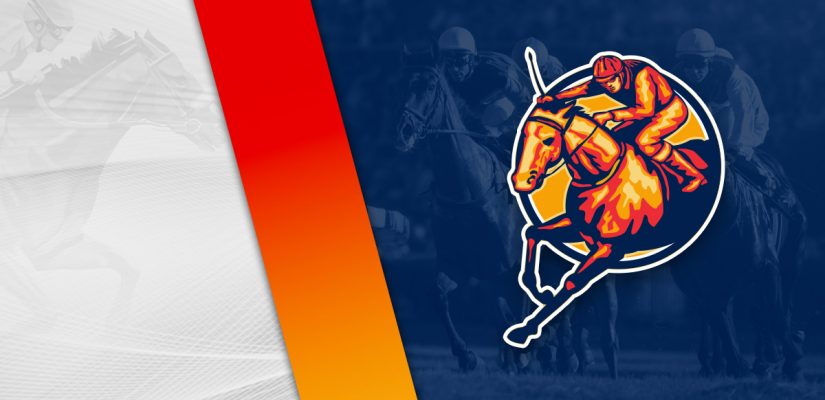 Are you looking to bet the horses all day and into the evening hours? TheSportsGeek has you covered with some helpful tips and free horse racing picks for the Thursday card.
There is a big race at Churchill Downs this upcoming weekend. The $750,000 Stephen Foster Stakes (Gr. 2) is a big one and a Breeders' Cup Challenge event.
We are playing Woodbine, which has a $150,000 stakes race tomorrow afternoon, along with Tampa Bay Downs. Woodbine is an evening card while Tampa Bay Downs runs in the afternoon, so you have a chance to play both tracks separately.
Head below for our best Woodbine picks on June 30, 2022.
Race 1
(1) You Thrill Me
+2000 (20/1)
(2) Phil in Echo
+400 (4/1)
(3) Tsunami Sue
+350 (7/2)
(4) Original Me
+600 (6/1)
(5) Vermont Holiday
+800 (8/1)
(6) Captivating Art
+100 (1/1)
The opener at Woodbine in Toronto this evening is a $27,000 assignment covering 6 ½ furlongs. Look at Tsunami Sue and Captivating Art to be disruptors in this one.
Tsunami Sue is making her debut on Thursday and should have a chance. She has shown solid work in the morning and if it carries over to raceday, then Tsunami Sue is in business.
In her previous two workouts, Tsunami Sue was timed at 49.40 and 49.20 seconds at 4 furlongs. She should be in fine form on her debut trip.
Captivating Art is 6th, 2nd in two attempts in her career. As a rookie, Captivating Art placed 2nd behind Momma Carrie by 2 lengths for a $32,000 purse.
The mare came back on June 10 and in disappointing fashion, she finished 6th for a $48,300 purse. After that start, Captivating Art is all the way to the easiest assignment of her career.
Expect her to be too tough for this field, with Tsunami Sue perhaps playing spoiler if she's interested in her first run.
Race 5
(1) Cocotara
+2000 (20/1)
(2) Ivy's Star
+250 (5/2)
(3) San Nicola Star
+1000 (10/1)
(4) Pure Elegance
+300 (3/1)
(5) Text Me Up
+800 (8/1)
(6) Muskoka Lady
+1500 (15/1)
(7) Mamita's Chica
+600 (6/1)
(8) Royal City Reign
+450 (9/2)
(9) Twisted Path
+1200 (12/1)
Race 5 covers a mile for a $28,000 purse on the synthetic track. In the fifth event, we should see Ivy's Star and Pure Elegance run well in this class.
Pure Elegance is 2 for 7 and should look better today after going winless since a $53,200 win on November 19. The filly has finished 3rd, 7th, 5th in her previous three outings.
On her last trip, Pure Elegance showed 3rd for a $28,300 prize on June 9. Her form has notably dropped since that win in November.
Ivy's Star is a two-time winner in her career. The filly has finished 7th, 6th, 1st in her latest attempts. She went in for a $32,700 assignment on December 5. That was an impressive trip, drawing off by 4 ½ lengths at the wire.
She most recently finished 7th in a $39,200 event on June 4. After that performance, Ivy's Star moves way down to $28,000. This has to serve her well on Thursday.
Race 6
(1) Silver Dahlia
+300 (3/1)
(2) Twelfth Moon
+250 (5/2)
(3) Diamond Crush
+2000 (20/1)
(4) Sassy Martini
+1000 (10/1)
(5) Moonlit Silence
+400 (4/1)
(7) Loaded Question
+800 (8/1)
(8) Old Secrets
+1200 (12/1)
Race 6 is a $60,300 assignment over 6 ½ furlongs on the synthetic track. Silver Dahlia and Twelfth Moon should put up big fights in this one.
Silver Dahlia is 2 for 19 and should continue on from her most recent assignment. In her most recent start, Silver Dahlia placed 2nd behind Gizmo's B F F by 5 ½ lengths in a $60,300 event.
That was a fine performance after finishing 9th in the $100,000 La Prevoyante Stakes on December 4. Stakes racing is too tough for Silver Dahlia right now.
Twelfth Moon is a Mark Casse trainee looking to do damage in her sixth assignment. The mare is coming off a ¾ lenth win in a $60,300 event. That was a race down in class for Twelfth Moon.
Before that trip, she finished 5th in a $101,200 event. Casse is pointing Twelfth Moon to another $60,300 race on Thursday. That looks like a wise move versus a beatable field.