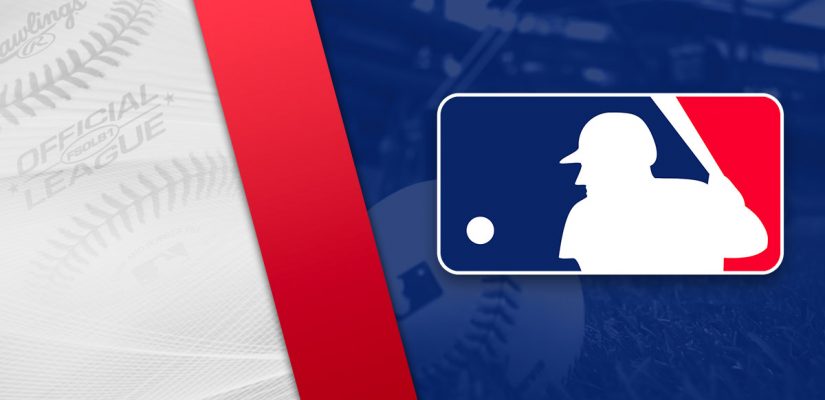 Do you like the baseball postseason, but prefer the regular season for the full card of wagering options? Yeah, I know how it feels, the postseason is a love-hate relationship with me. I know how exciting every pitch is in the postseason, but this isn't a fan blog. The good news is that if you look outside of the box, there are more betting options than meets the eye at first.
Major League Baseball prop betting isn't nearly as popular as NFL props. NFL prop betting has taken on a decent chunk of sportsbooks handle in the past few years and it continues to grow. People like the strikeout props, and the no-run 1st inning bets to an extent, but you don't hear much else about baseball props.
MLB POSTSEASON PROP BETTING
Bovada
should be your go-to option for prop betting on the major league postseason. You can find just about any bet you want in the postseason at
Bovada
. If you're outside of the US, then you can head to
Bodog
to get the same bets.
The playoffs offer a big menu of baseball props. Fortunately, it's been a profitable endeavor so far for my bankroll. It sucked that one hit in the 9th inning, a meaningless hit, sullied a perfect prop day on Thursday, but I will take a 6-3 start.
I'm back on Friday looking at the NLDS between the Atlanta Braves and Milwaukee Brewers. This is an interesting series, and has a serious chance of going to five games. There is even talent on both sides in this one. Let's get to it and head below for our free Braves vs. Brewers prop bets for the NLDS on October 8, 2021.
Total Hits, Runs, RBIs – Dansby Swanson
I'm looking at shortstop Dansby Swanson for some value in this matchup. The 27-year-old had a breakout year for his power numbers, as Swanson connected for 27 home runs and 88 RBIs. Both were good for a career-high, with his previous high only 17 home runs and 95 RBIs in 2019, so he took a nice step up over the last two years.
Swanson is hitting .248 with 146 hits in 588 at-bats. I think that he'd like to see that improve, but he does see a favorable matchup in Game 1 of the NLDS. While Corbin Burnes has the inside route to a Cy Young in the National League, Swanson is a guy that has figured him out pretty well.
Swanson is hitting .800 in 5 at-bats versus Burnes with 2 long balls and 5 RBIs. He sputtered in the final series against the New York Mets, but was on a nice run prior to those three games. Swanson had a hit in five of six games, which included 8 hits, 4 runs, 5 RBIs, and 1 home run. At plus money this looks like a good spot for a Swanson prop bet.
Dansby Swanson Hits, Runs, RBIs Prop
Total Hits, Runs, RBIs – Austin Riley
If you want a hitter that is going into the postseason with some momentum, then you have to look at the Braves' Austin Riley. Riley is seeing the ball well and has some success in his brief history against Corbon Burnes.
Riley is hitting .303 with 33 home runs and 107 RBIs going into the postseason. The Braves needed somebody to have a breakout campaign in the absence of Marcell Ozuna and Ronald Acuna Jr. Riley stepped up in a big way for the Braves.
In his first two seasons in the majors, Riley hit .226 and .239 with 18 and 8 home runs. He came into 2021 much improved with clear motivation to turn into a consistent and reliable hitter. That's what he did, and Riley is playing well recently.
Riley has recorded 7 hits, 7 RBIs, and 1 home over his last five games in the regular season. He had a hit in eight of his last ten games since September 23. In the one game he didn't, Riley only had 1 at-bat. He's also had success against Burnes with a .333 average and 1 home run in 3 at-bats. Recording at least 2 hits, runs, and RBIs combined looks promising.
Austin Riley Hits, Runs, RBIs Prop
Total Hits, Runs, RBIs – Lorenzo Cain
This is what I spot as another value play. Like Dansby Swanson of the Braves, Lorenzo Cain might be too undervalued in this spot. Cain goes into the postseason hitting .257 with 8 home runs and 36 RBIs. That's not that great, and below average for what we've seen of Cain in his career.
Having said that, Cain hasn't been too bad late in the regular season, and he has plenty of experience in big postseason games. Through 171 at-bats in the postseason, Cain is hitting .281 with 28 runs and 20 RBIs. He was a member of the Royals' World Series team, and played a big role in that championship.
Cain has notched 5 hits over his last five games in the regular season. In the one outing he didn't get on base, Cain had only 1 at-bat versus the Cardinals on September 30. As clutch as Cain has been in the postseason, the Brewers want to see him at the plate in this NLDS. I can't fault a bet on Cain to go OVER at +120.
Lorenzo Cain Hits, Runs, RBIs Prop
Total Strikeouts – Charlie Morton
Charlie Morton is going into the postseason with some confidence. He hasn't allowed a run in 9.2 innings and has recorded 13 strikeouts during that time. Three starts back to September 23, Morton has been on fire with 21 strikeouts across 15.2 innings of work.
Morton has a solid postseason history, especially in his most recent trip to the hill last season with the Rays. In four games with the Rays' run to the World Series, Morton was a major contributor with an ERA of 2.70 through 20 innings. He also punched out 23 batters in those 20 frames.
He's struckout the Brewers in just about 30% of at-bats through 101 at-bats. The Brewers have been K'd in 29 at-bats for a failure rate of 28.7%. Morton should be able to get to 6 strikeouts in the NLDS opener in Milwaukee on Friday.
Charlie Morton Strikeouts Prop