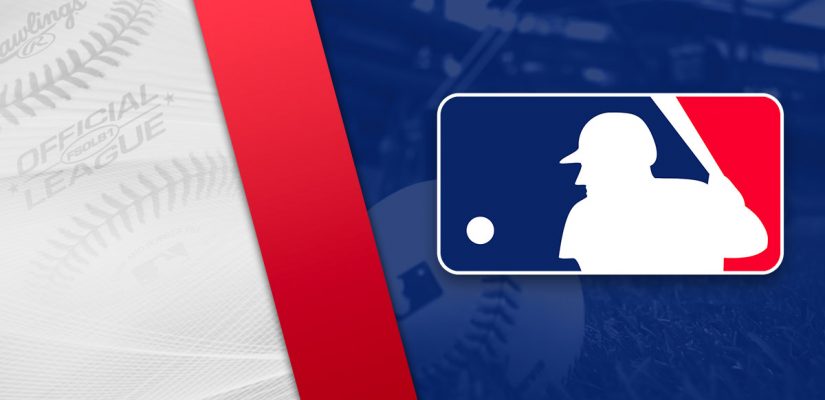 The NLDS opened in Milwaukee on Friday with a tight pitching duel between Charlie Morton and Corbin Burnes. Morton deserved a win, but Burnes also deserved to celebrate a win in Game 1. There weren't any losers on the mound that's for sure.
Morton made one mistake to Rowdy Tellez that sent a 2-run bomb over the fence. Joc Pederson got a hold of a ball, though that was only for a solo shot to cut the lead to 2-1 in the 8th inning. That was ultimately the difference in the game, the Brewers' 2-run home run to the Braves' 1-run solo long ball.
Tough loss for the Braves, but they just have to accept that they lost to a guy that is likely going to be a Cy Young winner. Unfortunately for the Braves, the Brewers are capable of sending more talent to the mound that can handcuff hitters. It's not going to be particularly easy now that Burnes is out of the way for now.
MLB POSTSEASON PROP BETTING
Bovada
should be your go-to option for prop betting on the major league postseason. You can find just about any bet you want in the postseason at
Bovada
. If you're outside of the US, then you can head to
Bodog
to get the same bets.
The Brewers are expected to send Brandon Woodruff to the bump. Woodruff is another valuable asset in the Brewers' pitching staff. The Braves are countering with a big arm of their own with Max Fried. This one could develop into another duel. Head below for our free Braves vs. Brewers NLDS Game 2 prop bets for October 9, 2021.
Total Hits – Braves and Brewers
In a game that I expect to be another tightly contested matchup, Max Fried and Brandon Woodruff probably aren't going to give the opposition many opportunities at the dish. Fried found his hot stroke at exactly the perfect time going into October.
It's not to say that Fried wasn't consistent and efficient before recently, though. He's been one of the most consistent hurlers in the Braves' rotation. Fried is entering Game 2 of the NLDS with an ERA of 3.04 and a 1.09 WHIP through 165.2 innings of work.
He was on fire to close out the regular season with an ERA of 0.39 and a 0.48 WHIP in his previous three starts across 23 innings of work. Note that Fried gave up only 10 hits during that time, and finished with a .141 OBP in his final three outings of the regular season.
In his last four starts, Fried has allowed 4 or less hits. He hasn't allowed more than 5 hits in eight of his previous nine attempts. The stage shouldn't be too big for him after four starts in the postseason in 2020. He recorded an ERA of 3.04 through 25.1 innings in the playoffs last year.
Brandon Woodruff will offer his all on the mound, too. Woodruff has been hot for the Brewers with an ERA of 2.56 and a 0.96 WHIP. He's solid at home with an ERA of 2.31 and a 0.98 WHIP. Going into the postseason, Woodruff has notched a 3.38 and 0.94 WHIP.
Woodruff has allowed 5 or less hits in four of his last six starts. At home, Woodruff has allowed a productive 70 hits through 87.1 innings. This should be another game where every pitch is going to be very meaningful in the NLDS. The hits are likely 7-6 or 8-6 at the end of this one.
Total Hits, Runs, RBIs – Travis d'Arnaud
Catcher Travis d'Arnaud hasn't been doing much of anything for the Braves down the stretch at the plate. The Braves would appreciate it if he woke up and found something offensively. Having said that, d'Arnaud was never much of a threat this season.
He is going into this one hitting .220 with 7 home runs in 209 at-bats. D'Arnaud was able to pick up a walk yesterday, but went 0-for-2 at the dish. His cold streak dates back to September 29 against the Philadelphia Phillies. Since then, D'Arnaud has just one hit in five games. D'Arnaud had a .230 average on September 24, and that fell like a rock to .220.
In 2 at-bats against Brandon Woodruff, d'Arnaud has come up short with no hits or walks. He does have a strikeout to his name, though. I think this bet should be closer to the -160 range than -145, so there is some value to be had on d'Arnaud to struggle again in Game 2 of the NLDS.
Travis d'Arnaud Hits, Runs, RBIs
Total Hits, Runs, RBIs – Adam Duvall
Adam Duvall is another hitter that the Braves would like to see wake up. They expect a lot more out of Duvall, who has been cold at the plate over the last couple of weeks. He's never been a big contact hitter in his career, but this stretch has been pretty ugly.
In his last seven games, Duvall has recorded just one hit against the New York Mets on October 3. Duvall hasn't hit a home run since September 20 against the Arizona Diamondbacks on the road. Along with failing to make contact, Duvall has been unable to generate walks to get on base.
His last issued walk was on September 11 against the Miami Marlins. If you are keeping score, that's 17 games back going into Saturday. There is a lot of value to be had on Duvall to go UNDER on this prop in Game 2. The UNDER should probably be the bet juiced and not the OVER.
Adam Duvall Hits, Runs, RBIs